Boris Johnson's Brother Quits Binance Unit Advisory Role Amid 'Finance Transparency Concerns' and Market Turmoil – Here's What Happened
Disclosure: Crypto is a high-risk asset class. This article is provided for informational purposes and does not constitute investment advice. By using this website, you agree to our terms and conditions. We may utilise affiliate links within our content, and receive commission.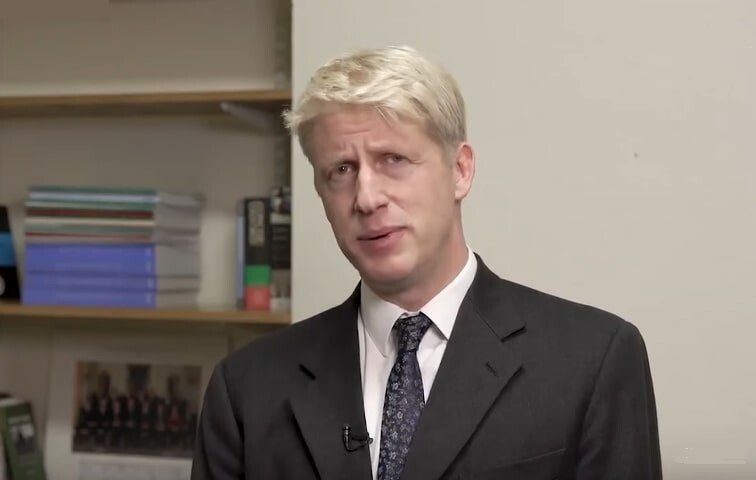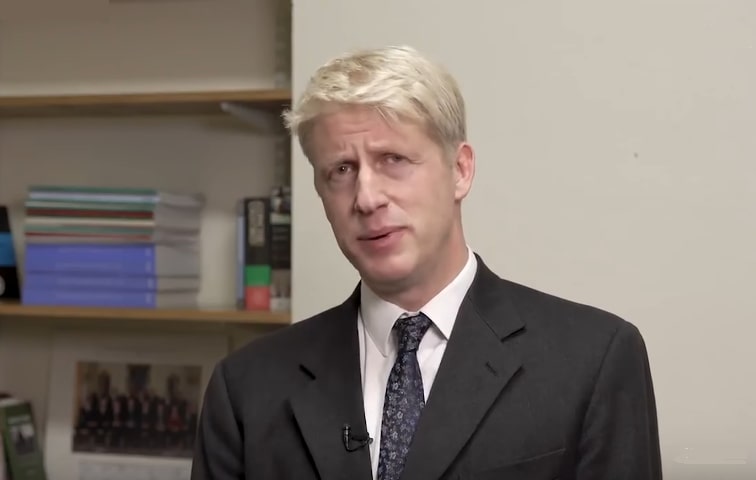 Jo Johnson, brother of former British Prime Minister Boris Johnson, has resigned from the UK advisory board of Bifinity, a unit of the major crypto exchange Binance.
Binance itself reportedly announced Johnson's departure from the payments technology company on Monday. According to The Telegraph, in a statement issued on Monday, Johnson was quoted as saying,
"I stepped down from the advisory board last week and have no role with it [or] any related entity."
A part of the reason behind the decision may be the increasing pressure over the transparency of Binance's finances, the report stated.
It went on to cite official records, saying that Baron Johnson of Marylebone, former Minister of State for Universities, Science, Research and Innovation, was advising Binance as it tried to expand into the United Kingdom and launch its exchange in the country.
Bitfinity was launched in early March this year by Binance, and Johnson had joined it as an adviser in September, said The Telegraph.
He then reportedly resigned some two-three months later, specifically last week, following Binance's proof-of-reserves (PoR) audit. Certain financial and accounting experts expressed concern about the audit, while many in the crypto industry questioned the validity and accuracy of this specific type of PoR – and all this was followed by a possible bank run.
As reported, Binance's PoR audit, released in early December, had raised red flags, with some experts claiming it was far from enough to satisfy worried users, especially given its limited scope. Douglas Carmichael, an accounting professor at New York's Baruch College, said that it was "a gross misrepresentation to call this an audit," and that he "can't imagine it answers all the questions an investor would have about the sufficiency of collateralization."
This may have contributed to Johnson's decision to exit the company's subsidiary if it wasn't the entire reason.
However, according to Reuters, Binance suggested that Johnson had stepped down to manage his own increased workload, stating:
"Lord Johnson has recently taken on the role of Executive Chairman of FutureLearn. He will be focusing on his new role within the digital learning platform, and is looking to scale back other activities."
Notably, his move comes at a time of persistent crypto market downturn, ongoing effects of the FTX exchange collapse, and growing regulatory pressures.
In June last year, the country's Financial Conduct Authority (FCA) warned that Binance "is not permitted to undertake any regulated activity in the UK" without the prior written consent of the regulator. Neither Binance nor any of its entities held "any form of UK authorization, registration or license to conduct regulated activity in the UK," the FCA said at the time.
Therefore, all the mentioned combined, it is not exactly surprising that a political figure would decide to leave a crypto-related company and the industry – at least until the dust settles.
Meanwhile, Binance's BNB coin was trading at nearly $248 at 10:40 UTC on Tuesday morning. It's unchanged in a day and down 10.5% in a week
____
Learn more:
– Legendary 'The Big Short' Investor Michael Burry Believes Binance Crypto Exchange Audit Is Meaningless – Here's Why
– Shark Tank Star Kevin O'Leary Slams Binance, Says the Exchange Caused FTX to Collapse on Purpose

– CryptoQuant's Audit of Binance Reveals No 'FTX-Like' Behavior in Proof-of-Reserves
– Binance's Bitcoin Reserves Collateralization Ratio Sits at 101% According to Mazars Audit – This is What You Need to Know
---