'Don't Regulate – Ban Crypto Before It Triggers Financial Crisis', Indian Central Bank Head Says
Disclosure: Crypto is a high-risk asset class. This article is provided for informational purposes and does not constitute investment advice. By using this website, you agree to our terms and conditions. We may utilise affiliate links within our content, and receive commission.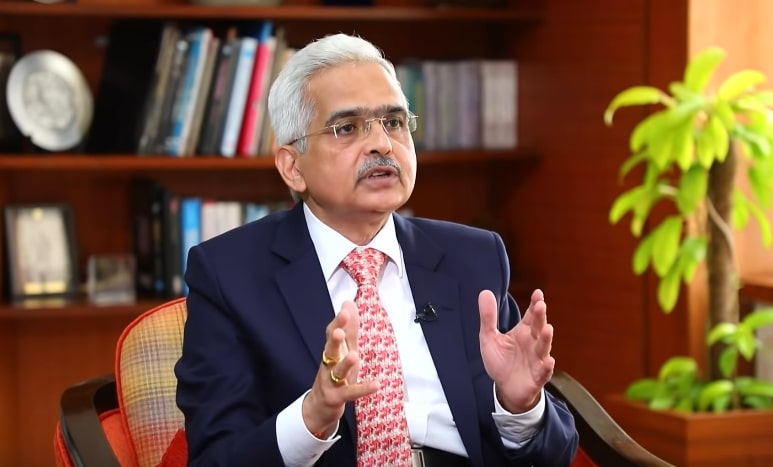 The governor of the Reserve Bank of India (RBI), Shaktikanta Das, has suggested that cryptocurrencies should not be regulated but rather banned completely to prevent them from causing the next financial crisis.
Speaking at the Business Standard BFSI Insight Summit on Wednesday, and asked about the war on crypto in India, Das said that "there is no war or anything like that."
While different countries have different views on how to deal with crypto, he said,
"Our view is that it should be prohibited because if it is allowed to grow – and if you try to regulate it and allow it to grow – please mark my words, the next financial crisis will come from private cryptocurrencies."
He went on to say that it is the position of the central bank that "private" cryptocurrencies – meaning, those not issued by governments and/or banks – have "huge" inherent risks for the country's microeconomic and financial stability. Das argued that the events in the industry seen this year, specifically naming the fall of the FTX exchange, prove the bank's point. "I don't think we need to say anything more about our stand," he said.
"I think the time has only proved that cryptocurrencies are worth what they are today," Das added, referring to the ongoing market downturn this year.
Three points contra crypto regulation
There is a lot of talk about regulating crypto, said Das, but he argued that somebody is yet to explain how it is to be regulated exactly.
In regard to this, he listed three points working against crypto and attempting to regulate it:
the origin of cryptocurrencies lies in the idea of bypassing and beating "the system";
"unlike any other asset," they have "no underlying [value] whatsoever" and no credible argument about what public good/purpose they serve;
the term "private cryptocurrency is a fashionable way of describing what is otherwise 100% speculative activity".
Digital money is the future, just not crypto
India is one of an increasing number of countries working on their central bank digital currencies (CBDCs).
Das commented on India's digital rupee journey, saying that some central banks have already started pilot projects, but that in days to come, "more and more central banks will embrace digital currencies."
India, the governor said, has been at the forefront of the digital revolution in this century, adding that,
"It's not a question of fear of missing out or […] offering competition to a private cryptocurrency. I think that is how the world is going to evolve, that is how the digital world is going to take shape in the days and years to come, and we have to be ready for that."
As reported, the Central Bank announced that India would undertake the first pilot for retail digital currency on December 1, and that four local banks — State Bank of India, ICICI Bank, Yes Bank, and IDFC — would participate in the initial phase of the pilot in four cities: Mumbai, New Delhi, Bengaluru, and Bhubaneswar. Bank of Baroda, Union Bank of India, HDFC Bank, and Kotak Mahindra Bank would join the pilot subsequently, it said.
A week after the pilot began, during the RBI's monetary policy press conference on December 7, Das said that,
"The experience of the wholesale CBDC pilot has been very satisfactory. […] The technology has by and large worked. The processes have by and large worked, and market participants and others are very happy that there is no need for collateral […] So, the feedback from the first pilot on wholesale CBDC has been very satisfactory, but there are some learnings, and we are working on that."
You can watch the full interview here:
____
Learn more:
– India Confirms Discriminatory Tax Rate for Crypto Investors
– 54% of Indian Crypto Investors Surveyed in Q2 Aimed to Invest More in 6 Months – KuCoin

– CBDC: Indian Central Bank Begins Digital Rupee Pilot
– Bollywood-like Drama Erupts as CZ Moves to Distance Binance from India's WazirX Exchange
---