Are Privacy Coins Being Driven to Extinction? Good Luck, Governments!
Privacy focused coins are not very liked among state institutions. Supporters of privacy coins believe that bans will have little effect on their popularity and usage.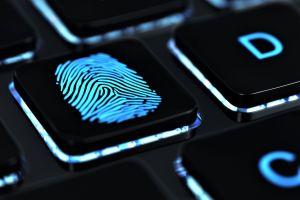 Of all the different cryptocurrency sub-categories now in existence, privacy coins are among the biggest. E.g., the top five privacy coins – Monero, Dash, Zcash, Verge, and Komodo – are currently worth USD 3.76 billion according to CoinMarketCap, while the top five stablecoins – Tether, TrueUSD, USD Coin, Paxos Standard, and DAI – are worth USD 3.75 billion.
However, as valuable as privacy coins are, some fear that their days could be numbered, since governments throughout the world are intent on restricting their use.
But even if bans are introduced in multiple nations, the crypto community is confident that the likes of Monero and Zcash will continue to be used, regardless of legislation or regulations. And that's largely because, by design, privacy coins were always meant to operate in indifference to – or even in violation of – the law.
A history of prohibition
Back in April 2018, the Japanese Financial Services Agency (FSA) began informally pressuring crypto-exchanges in Japan to delist Monero, Zcash, Dash and other privacy coins. Worse still, on June 18 it took things to the next level, officially banning such coins, with most of the biggest exchanges in Japan having already taken the step of removing them in advance of its move.
This was the first major blow to the status of privacy coins, and since then things have only become more worrying. In May of the same year, the South Korean exchange Korbit delisted privacy coins, following the government's introduction in January of laws which required all cryptocurrency traders to be identified by exchanges.
A month later, the U.S. Secret Service called on Congress to consider outlawing them, with the Office of Investigations' Robert Novy testifying before the Subcommittee on Terrorism and Illicit Finance.
He declared, "We should … consider additional legislative or regulatory actions to address potential challenges related to anonymity-enhanced cryptocurrencies, services intended to obscure transactions on blockchains (i.e. cryptocurrency tumblers or mixers) and cryptocurrency mining pools."
Anti-privacy coins sentiment is also evident elsewhere in the world. In September, the Malta-based Changelly admitted that it was profiling all of its customers trading Monero and slowing down XMR transactions, around the same time that the cryptocurrency's reputation for being involved in ransomware was growing, with such organizations as Europol and McAfee Labs warning of its use by criminals.
This increase in the notoriety of privacy coins is part of the reason why the U.S. Department of Homeland Security announced in December that it was researching how to trace Monero and Zcash transactions, potentially undermining their claims to privacy and anonymity. Fast forward a few months to March, and the Texas state legislature was considering a ban on the anonymous use of cryptocurrencies, while the Finance Committee of France's National Assembly called for a similar ban.
The committee's president, Éric Woerth, explained in its report on cryptocurrencies that it was likely to "propose a ban on the dissemination and trade in [cryptocurrencies built] to ensure complete anonymity by preventing any identification procedure by design."
Given that such nations as the Netherlands and India are considering a ban on anonymous crypto transactions – while others such as Taiwan have already banned them in recent months – indicates that the days of privacy coins could be numbered, at least as a 'mainstream' form of cryptocurrency that's widely traded.
Mission impossible
However, as discouraging as it may seem for privacy coins, supporters of the likes of Monero and Zcash believe that bans will have little effect on their popularity and usage.
"Impossible to ban privacy coins," John McAfee said on Twitter in January. "Regulations and laws fail when they cannot be enforced. It will be orders of magnitude more difficult to enforce laws against crypto than to enforce laws against smoking weed."
McAfee's view is widely held within the broader crypto community. One person posting in the Monero subReddit by the handle of "jp4ragon" provided a nice summary of the steep difficulties in banning privacy coins, when he or she wrote last March:
"The very notion of governments banning privacy coins seems like nonsense for the most part. They can't ban a particular coin because a fork could just be created. They can't ban the underlying tech either. How do you ban [such privacy solutions as] RingCT, stealthaddresses, zksnarks, etc.? It wouldn't be possible."
The same poster also noted a fundamental flaw in the underlying logic of banning privacy coins, explaining that a ban is unnecessary if the aim is to stop money laundering. "But in order for any crypto to be used in money laundering or tax evasion, you'd still need a crypto --> fiat gateway where you could cash out large amounts of money while avoiding detection/identification."
And as "jp4ragon" adds, there's no reliable way of doing this, with even people who use only Monero exposing themselves to detection if they try to cash out using an exchange.
Meanwhile, Alexander Zaidelson, CEO of the privacy focused Beam cryptocurrency project, said in an interview with Cryptonews.com, that he's not worried about the regulation.
"There is no regulation that transaction history has to be visible at all times," he said earlier this year. "I mean, cash does not have a transaction history. Current regulatory frameworks tell us that if I'm selling lemonade for cash, I have to print register slips. But if I'm paying for lemonade, I don't have to report anything. We want to create exactly that experience in Beam."
In other words, not only are bans on privacy coins extremely hard to enforce, they're also unnecessary if crypto-exchanges employ adequate KYC and AML policies. This is why it's hard to understand the motivation and reasoning of governments in considering such bans, unless they simply want to scare people into not using Monero, Zcash and other privacy coins.
Also, as we reported last year, privacy coins are necessary if crypto is to go mainstream.
---