9 Ks, 12.5 Percents, 51 Attacks and 20 Crypto Jokes
This crypto week, we watched Bitcoin play with USD 9K while coronavirus fears weighed on stocks, saw BTC usage rising on darknet markets, found a clear indication of healthy BTC adoption, and discovered that the 51% attack on BTC is pricier and on ETH cheaper. Speaking of ETH, a USD 1.57 million bet was placed in hopes that ETH will exceed USD 600 before the end of March. Speaking of attacks, Bitcoin Gold suffered two 51% attacks. And while two former BitTorrent employees are suing Tron, a pool of anonymous Bitcoin Cash miners decided not to start a competing pool for now, but the 12.5% dev tax might still be implemented. Meanwhile Zcash community voted to change mining rewards. While Line is about to bring its token to 82 million users, former Google VP of Product joined Coinbase.
We're far from over. Russian giant Rostec aims to halve its blockchain research and development fund, a Spanish tax agency will intensify its scrutiny of crypto in 2020, UK court told Bitfinex to freeze a Bitcoin account possibly linked to ransomware, American presidential candidate Andrew Yang called again for a framework of cryptocurrency regulations, another big company just stepped onto Japan's crypto scene, altcoin delisting claimed surprising casualties in South Korea, and experts at Davos stated that central banks focus on crypto due to the fear of exclusion. After Kobe Bryant's tragic death, the Cryptoverse remembered the time Black Mamba paid it a visit. We saw Paris Saint-Germain (PSG) launch a club-owned token named $PSG , and we looked into what lessons BTC can learn from cash. We found out who funds BTC developers and that a company will pay you to hack their crypto wallet.
Let's laugh at some jokes now.
__________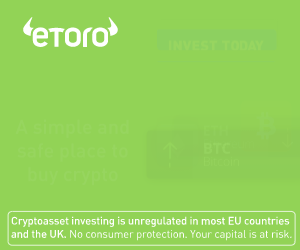 Bitcoin!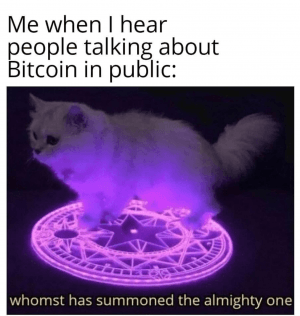 __
Glad you could join us. Let us start with an advice.
If you're stuck in a 9-5 go nowhere dead-end job

Try crypto!

You'll be stuck in front of the computer from 9-9 instead.

— DonAlt (@CryptoDonAlt) January 29, 2020
__
Now, tell me how was your week?
Oh $BTC went over 9k again pic.twitter.com/FEKCj94ZKu

— ⛏Crypto Chris Walken🥃 (@cryptochrisw) January 28, 2020
__
How about a traditional meme to celebrate the 9K occasion?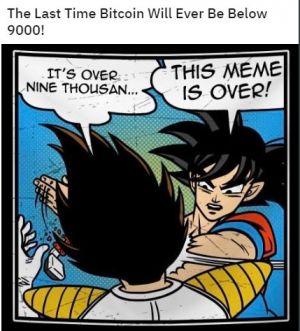 __
(If you're lucky.)
__
Done! And done well!
Can we break 9.2 already? pic.twitter.com/ttUwqTgHdU

— Panama Crypto (@Panama_TJ) January 28, 2020
__
When you leave all your nerves behind.
How a veteran HODLer handles market swings. pic.twitter.com/YnbImq2qNU

— Jameson Lopp (@lopp) January 30, 2020
__
When there's no need to doubt your calculation.
Traders calculating the profits they made trading crypto last year pic.twitter.com/gPSvFKHJMf

— CryptoChimp (@Cryptanzee) January 22, 2020
__
Horror movie torture site setting.
This is what playing with leverage looks like pic.twitter.com/EjEPqloDHR

— Rocco 🍕 #DePi (@Obstropolos) January 23, 2020
__
Can't even make a joke, it's too darn cute.
These BitMEX spoofers are out of control pic.twitter.com/7TmCpRsIvP

— Matthew Graham (@mg0314a) January 29, 2020
__
Being vigilant.
When we're just trying to get our financial bubble on, but @Nouriel hears about it pic.twitter.com/i9jBXulawE

— Coinpocαlypse 🤖 (@coinpocalypse) January 17, 2020
__
There's always one more Satoshi.
Fixed it for you pic.twitter.com/FIYgFUtQ2d

— Nathaniel Whittemore (@nlw) January 28, 2020
__
The chat about your work can go like this…
Bumped into my long lost friend.
He asked me what I'm doing now.
I said trading Bitcoin.
He asked which Bitcoin?

FFS pic.twitter.com/6gXWKUVawy

— CEO of Gold (@cryptoSqueeze) January 15, 2020
__
…or like this.
My butcher: hey you work with Bitcoin, right?

Me: uh huh

Him: yeah, it was at 20,000 once. Then it went all the way to 3,000... and now it's back at 9,000.

Me... pic.twitter.com/MWDcS5T19x

— Mati Greenspan [tweets are not trading advice] (@MatiGreenspan) January 26, 2020
__
You never know what it's doing. Even when you're looking right at it.
Mr Bitcoin, what is it you are doing?! pic.twitter.com/JNTTiYy4JC

— Bulldog (@CryptoBulld0g) January 19, 2020
__
And this is what happens when you ask somebody about it.
when someone asks me which way bitcoin will go

  👆   👆 ☝
   川 👌 川彡'三👉
 👈ミ👆👈ミ👆彡👉
👈三ミ( ͡° ͜ʖ ͡°)彡三彡三👉
 👈彡川👈彡川ミ👉
 👈彡川👇 👇川彡👉
   👇 👇   川👇ミ
        👇

— Blockfolio (@blockfolio) January 28, 2020
__
So, it's best to just consult the charts.
This #Bitcoin chart says everything. pic.twitter.com/bNxd7aSRZL

— Emptybeerbottle (@Fullbeerbottle) January 27, 2020
__
There's just so much regret in this meme.
When you realize that you bought too many illiquid shitcoins. pic.twitter.com/Gql1P9jNke

— ₿lackbeard (@crypto_blkbeard) January 24, 2020
__
And this is how I imagine buying the dip just before a rally.
Bird stops by to visit a skydiver pic.twitter.com/P8Cv6wk0xE

— Nature is Lit🔥 (@NaturelsLit) January 25, 2020
__
Bitcoin, please!