2021 Trends in CBDCs: More Pilots, Maybe Some Launches, But Not For Retail
Disclosure: Crypto is a high-risk asset class. This article is provided for informational purposes and does not constitute investment advice. By using this website, you agree to our terms and conditions. We may utilise affiliate links within our content, and receive commission.
The main focus for CBDCs in 2021 will be on wholesale digital currencies. "For most governments, 2021 will be a year of further education." Implementation and the interface with the existing systems take significant time and consideration.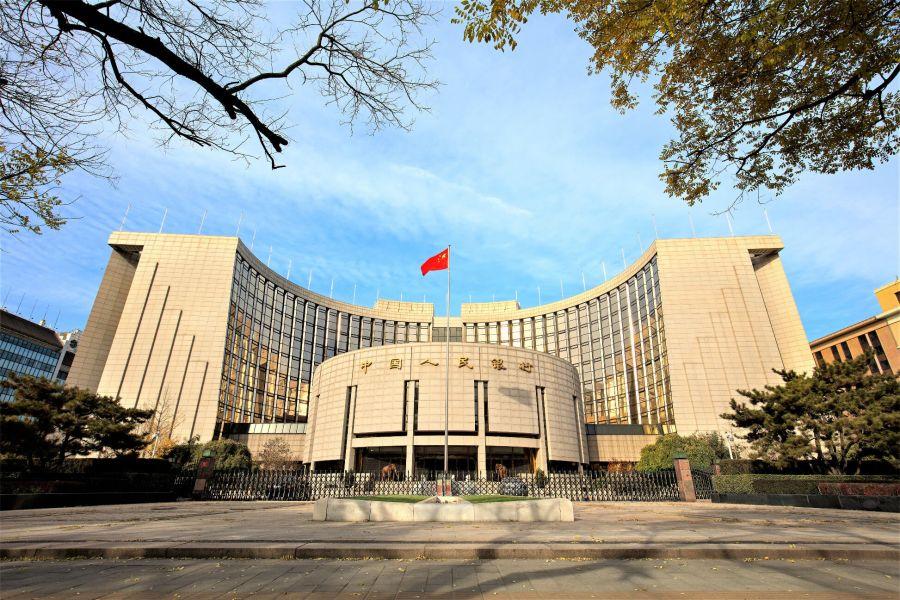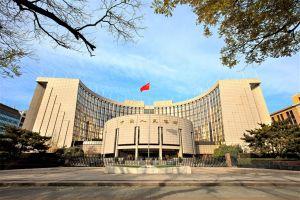 The more the price of bitcoin (BTC) rises, the more institutions and corporations become interested in this most popular cryptocurrency. However, the same relationship doesn't seem to hold for central banks and governments: instead, the more the price of bitcoin rises, the more central banks and governments become interested in central bank digital currencies (CBDCs).
Regardless of whether this prioritization of CBDCs over cryptocurrencies is a good thing for crypto, it looks like that the momentum behind central bank digital currencies will only grow in 2021. This is not only because of the crypto market's recent rally, but because Facebook's Libra stablecoin (now Diem) is estimated to launch next year.
But according to industry experts and central banks, the main focus for CBDCs in 2021 will be on wholesale — rather than retail — digital currencies. And while 2021 will bring an increase in CBDC trials and research, it's unlikely that any major central bank will actually launch its own digital currency in 2021.
Wholesale CBDCs, not retail
Speaking to Cryptonews.com, a spokesperson for the Swiss National Bank (SNB) confirmed that it will spend 2021 collaborating on a potential wholesale CBDC, which would be used exclusively between central and private banks, mostly for interbank settlements.
"Together with the BIS Innovation Hub and SIX, the SNB will continue its work on wholesale CBDC (w-CBDC) as part of Phase 2 of Project Helvetia," he said.
The SNB still isn't committed to actually launching a wholesale CBDC, but one thing it's clearer on is its position with regards to general/retail CBDCs.
"Broad access to digital central bank money would call the existing two-tier banking system into question. Instead of being the banker to the banks, as it is today, the SNB would act as a commercial bank, taking on the role that is currently played by the private sector," the SNB's spokesperson said.
The bank also told Cryptonews.com that broad access to digital central bank money "could pose a threat to financial stability." It also stated that "cashless payments in Switzerland are already reliable, secure and efficient and the system is continuously being updated and refined."
This pro-wholesale position is echoed in part by the European Central Bank, although it does seem a little more open to at least experimenting with retail CBDCs at some point.
According to a spokesperson speaking to Cryptonews.com on background, the ECB's main concern in 2021 will be working with European central banks on testing how a digital euro might fit and complement existing central bank settlement services. This focus was explicitly stated in a speech given by the ECB's Fabio Panetta on November 27:
"First, we will test the compatibility between a digital euro and existing central bank settlement services (such as TIPS). Second, we will explore the interconnection between decentralized technologies, such as distributed ledgers, and centralized systems," he said.
Panetta also mentioned that the ECB "will investigate the use of payment-dedicated blockchains with electronic identity," which might imply experimentation with a retail CBDC. However, in the same speech, he also noted that the Eurozone is already working towards instant payments as part of its current infrastructure, so a retail CBDC will unlikely be needed in terms of speed and efficiency.
More pilots, maybe a few launches
The ECB and SNB will certainly be busy with trials and research in 2021, and so will other central banks worldwide.
"From our discussions with governments exploring this technology, we can expect a few central banks to take the lessons they have learned this year and begin putting CBDCs into practice in 2021. Yet, for most governments, 2021 will be a year of further education and understanding," said Denelle Dixon, the CEO and executive director of the Stellar Development Foundation.
The chief candidate for an actual rollout in 2021 is China, which famously completed a trial for the digital yuan in October, and which started another trial in Suzhou. However, reports suggest it's planning an official launch to coincide with the Winter 2022 Olympics, which take place in February of that year.
According to Antony Welfare, the Chief Commercial Officer of NEM Software, we will indeed see an increase in "near live" trials in 2021, but the delicate nature of making sure a CBDC fits with existing structures will mean that few will be released into the wild next year.
"As is the case with all technology, the actual technology side is fairly simple and straightforward — it's the implementation and, more importantly, the interface with the existing systems that takes significant time and consideration," he told Cryptonews.com.
Do trials equal intent?
As for the question of whether 2021's trials will actually result in full-scale launches somewhere down the line (not necessarily in 2021), most figures within the crypto industry are fairly optimistic.
"A Bank for International Settlements survey in 2019 found more than 80% of central bank respondents were engaged in CBDC-related projects, with one-in-ten central banks likely to launch their own CBDC within the next three years. Given increased concerns and scrutiny of private-issued stablecoins and international competitive pressures, we'll continue to see central banks move further towards the potential creation of CBDCs," said Jackson Mueller, the director of policy and government relations at Securrency.
For Antony Welfare, all it will take to open the floodgates is for one major nation to launch a CBDC (i.e. China).
"I do believe that all banks will end up launching a CBDC, it's like anything, once one implements, the others follow suit," he said.
That said, the SNB currently isn't even committing to launching a wholesale CBDC, let alone a retail currency.
"Progressing with this work is neither a signal nor a commitment by the SNB to issue w-CBDC," the bank's spokesperson said.
As reported, in December, Sweden launched a feasibility review into the e-krona and it will probably be complete only by late November 2022.
In other words, it may take several years for working CBDCs to become fully operational.
"It's highly likely that most countries will at some point adopt some variant or version of a CBDC. Don't expect it to happen overnight however, as governments and central banks rarely make changes quickly," said Ilia Maksimenka, the CEO and founder of DeFi platform PlasmaPay.
A piecemeal process
While most central banks are still wary of moving too fast on the development of CBDCs, 2021 could be the beginning of a long-term process that opens news doors with each successfully completed stage.
"Heading into 2021, it is possible that those central banks that issue [a CBDC] will start with inter-bank settlement, which minimizes disruption to the existing system by introducing one new variable (CBDCs) to test the waters. Their experience may then inform what the next step looks like, whether that's implementing CBDCs while maintaining a two-tiered banking system or issuing CBDCs through a direct-to-consumer relationship," said Denelle Dixon.
Antony Welfare also expects a gradual, incremental process to unfold in 2021, beginning with a wholesale CBDC.
"Once that process of issuing currency, burning currency and moving it around the central system is planned, you can work on what the rest of the system looks like — be it a mirror image of today's wholesale and retail system, a hybrid or a more retail-only focus," he said.
In the end, much of the industry expects that central banks simply can't afford not to introduce some kind of CBDC at some point, given the advantages involved.
As Welfare concludes, "There is great potential in a CBDC to transform our financial systems, become more efficient, become more transparent and to help improve financial inclusion and give governments the ability to react to global crises in a better way."
However, as many figures within the Cryptoverse have already warned, CBDCs can also give governments additional abilities to surveil and control citizens with this type of "spyware currency."
___
Learn more:
Expert Warns CBDCs Won't Carry the Same Advantages as Bitcoin
ECB Suggests that Losing CBDC Race Could Have 'Spillover' Consequences
ECB President Touts Digital Euro, Bashes Bitcoin, Stablecoins
It's Official: China's Digital Yuan To Target US Dollar Dominance
While China Is Already Testing CBDC, US's Goal Is 'To Get It Right'
The Bahamas Wants to Use its CBDC on International Stage
A Reality Check is Needed at This Stage of CBDC Development – Deutsche Bank
How CBDCs Might Change Our Daily Payments
'The Most Crucial Question' on Digital Dollar According to Fed
Russian Central Bank Says CBDC Will Wipe Out Need for Crypto
13 Things Fed Should Mull Over Before a Digital Dollar Launch
___
Find more insights about the crypto trends in our special series Crypto 2021.
---