13th Bitcoin Birthday, 100K Mirage, 50% Vision and 20 Crypto Jokes
Disclosure: Crypto is a high-risk asset class. This article is provided for informational purposes and does not constitute investment advice. By using this website, you agree to our terms and conditions. We may utilise affiliate links within our content, and receive commission.
This week, Bitcoin celebrated its 13th birthday and became a teenager. Some industry insiders argued that BTC is likely to hit the USD 100,000 milestone during the first half of 2022, while Goldman Sachs said it could reach this price in five years if it continues taking market share as a store-of-value asset from gold. Rising leverage in BTC derivates combined with low volatility kept traders on edge for a potentially explosive move in either direction. Nasdaq-listed BTCS said it will offer dividends payable in bitcoin to its shareholders, seeing its shares skyrocket. Meanwhile, Vitalik Buterin said that Ethereum is halfway towards its vision of scalability, while a report found that the number of devs on 'Ethereum Killers' is growing fast. Bitcoin, ethereum and altcoins saw a mixed performance overall, as analysts disagreed on the short-term price moves, Fantom rallied as TVL reached an ATH, Solana's CEO denied that the network went down again due to a DDoS attack, and the crypto world was baffled after Melania Trump took to Twitter to apparently "shill" BTC and her own NFT on the anniversary of Bitcoin Genesis Block Day.
NFTs are not slowing down, as Samsung announced a range of TVs fitted with an app for trading NFTs, while OpenSea saw one of its best days on record and increased its valuation almost ninefold in six months. Meanwhile, Brave passed the 50.2m monthly active users and 15.5m daily active users marks, Upbit will be affected by a possible three-day outage over the Lunar New Year, and while 212 of the S&P 500 companies performed better than bitcoin over a year, we saw another ETF buying BTC futures, citing a potential for 'significant' returns. A strategist said that BTC and ETH could benefit from a tightening of monetary policy from the US Fed, and Grayscale CEO shared five key trends to watch in 2022 and beyond.
Estonia's Ministry of Finance said that the new AML legislation won't ban individuals from holding crypto, Russia's parliament wants to "resolve all legal issues with cryptocurrency", while in El Salvador, Nayib Bukele teased new crypto-related developments and a legislation aimed at bitcoiners hoping to move to the country. A pilot version of a central bank-issued app and wallet for digital yuan was released on Apple and Android app stores in China, as Poland's central bank is possibly thinking about its own CBDC. Kazakhstan has been plunged into a political and social maelstrom that affected Bitcoin miners too, while lawmakers in Peru and Uruguay are readying crypto legislation and draft proposals. Victims of the alleged V Global crypto exchange scam demanded "maximum sentences" for the executives, and Craig Wright may have to return to court this year.
Now is the time for some well-deserved laughter. You may commence.
__________
Let's see what CT is up to this week.
$BTC is a digital bearer asset emphasis on the bear

— Jason Choi (@mrjasonchoi) January 4, 2022
__
How's BTC doing?
Bitcoin right now is like wathcing…. pic.twitter.com/soVHvr3WXh

— Nunya Bizniz (@Pladizow) January 5, 2022
__
Yup.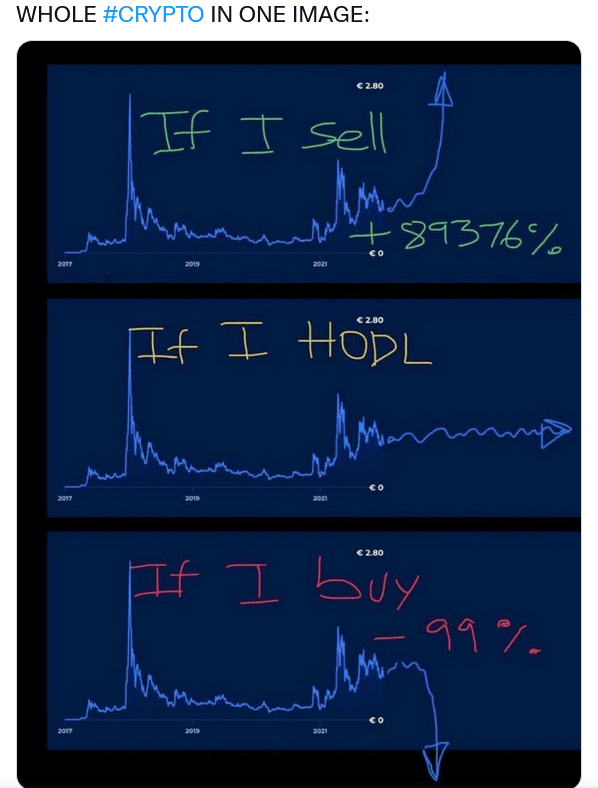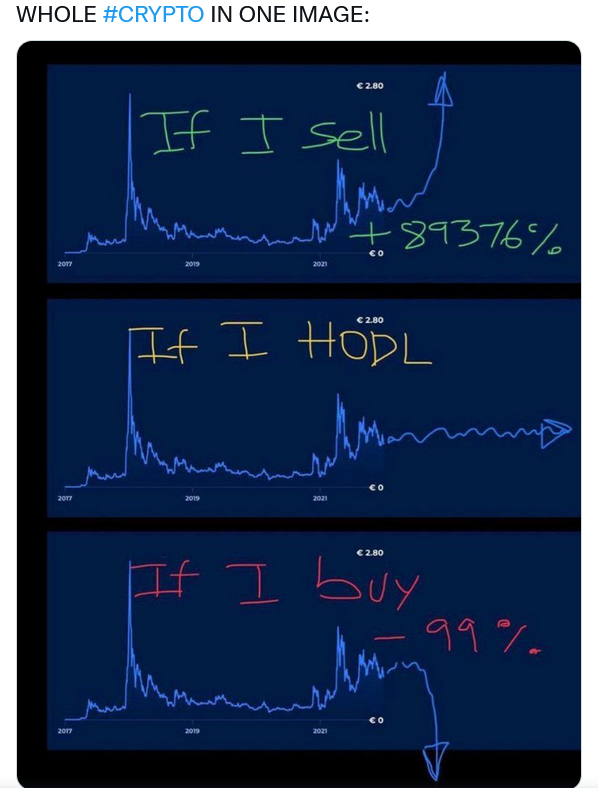 __
Buying all the dips.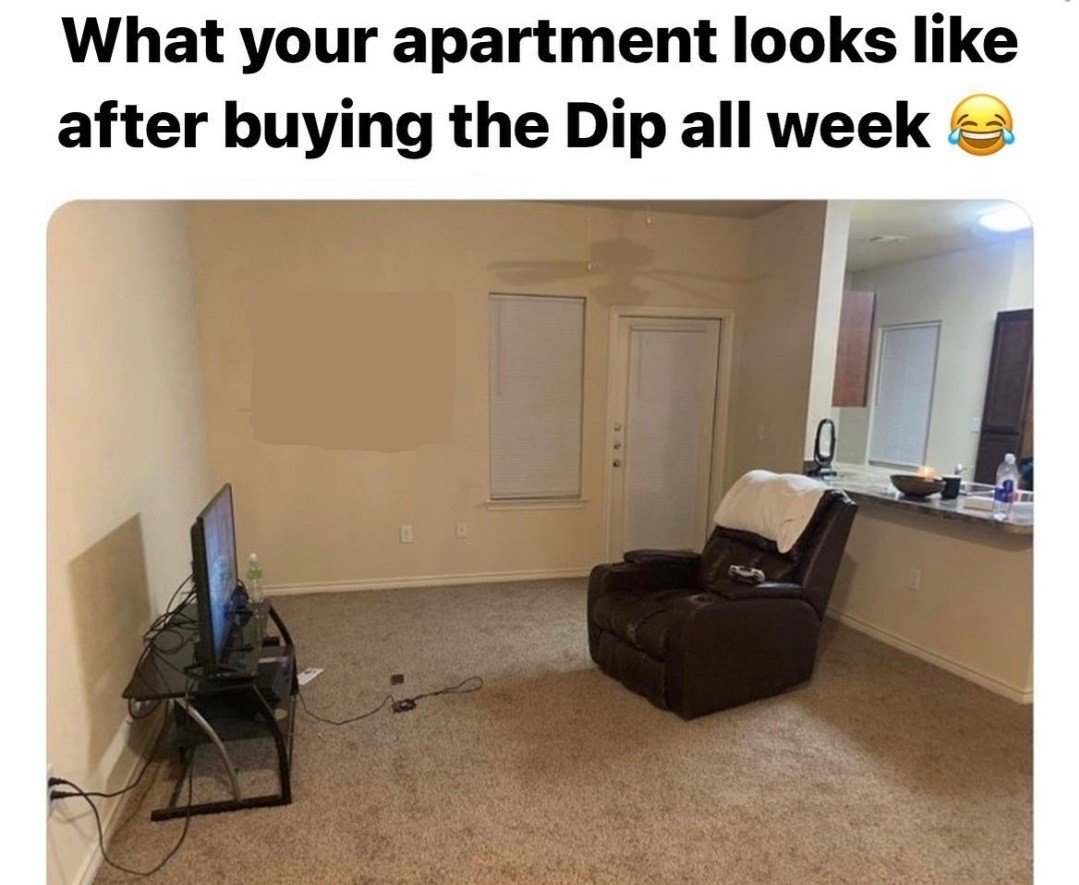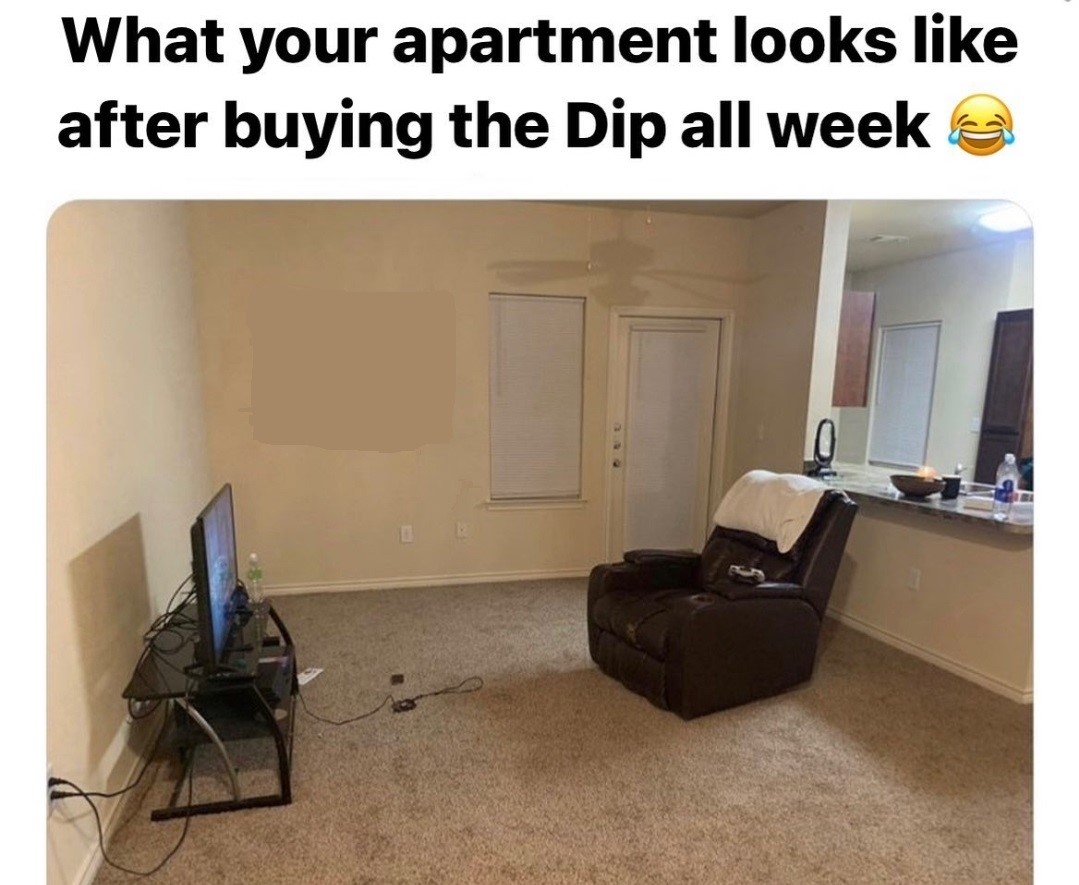 __
Major decisions require major thinking.
https://www.twitter.com/NorthmanTrader/status/1478752662501928960
__
Well, you know…just helping out…doing what he can…
Gm ☕️

If your man does any of these..
He bought more #bitcoin 😁 pic.twitter.com/9W3Nf6I4WA

— Satoshi Zaramoto(10/10) (@Sweety_zaramoto) January 5, 2022
__
Problem solved.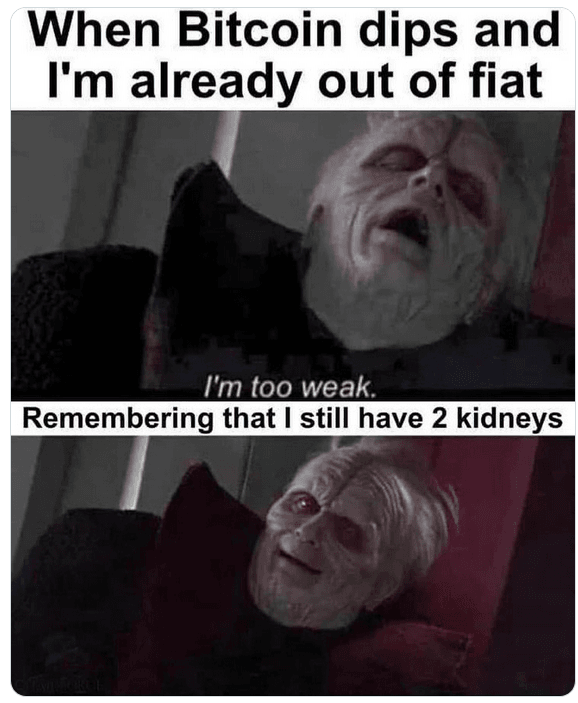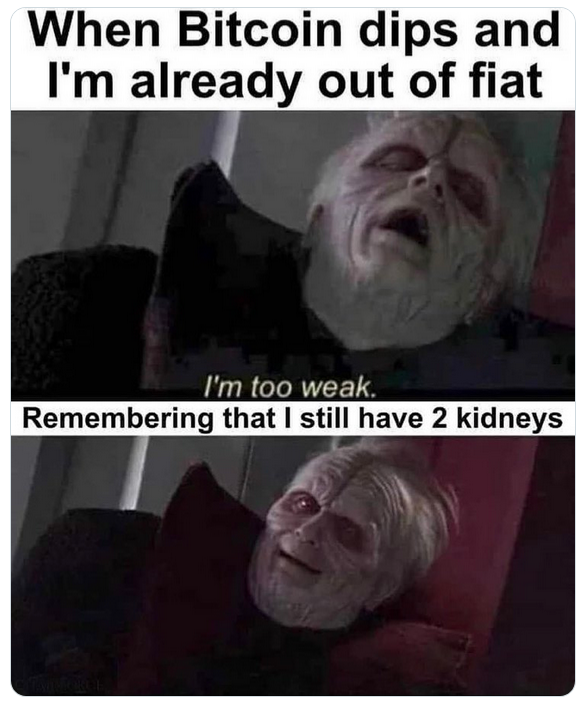 __
It's all about retiring early. Of work, I mean, not to bed.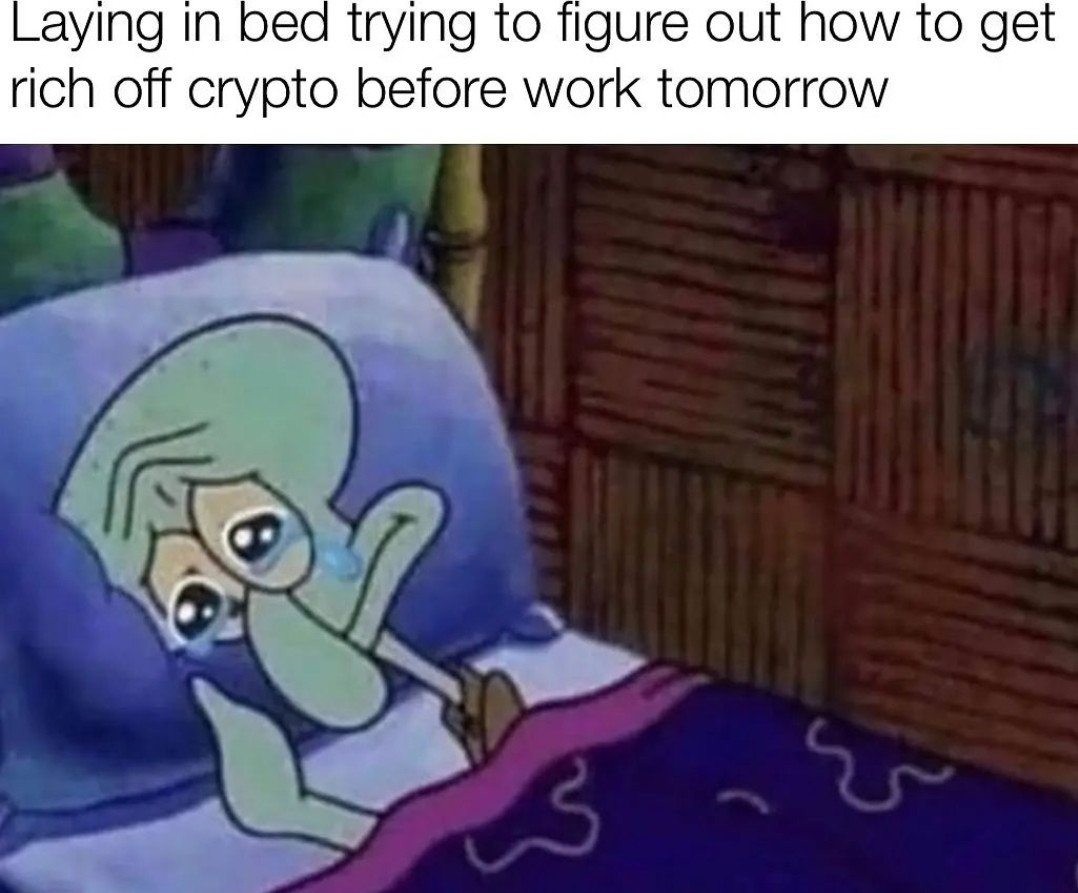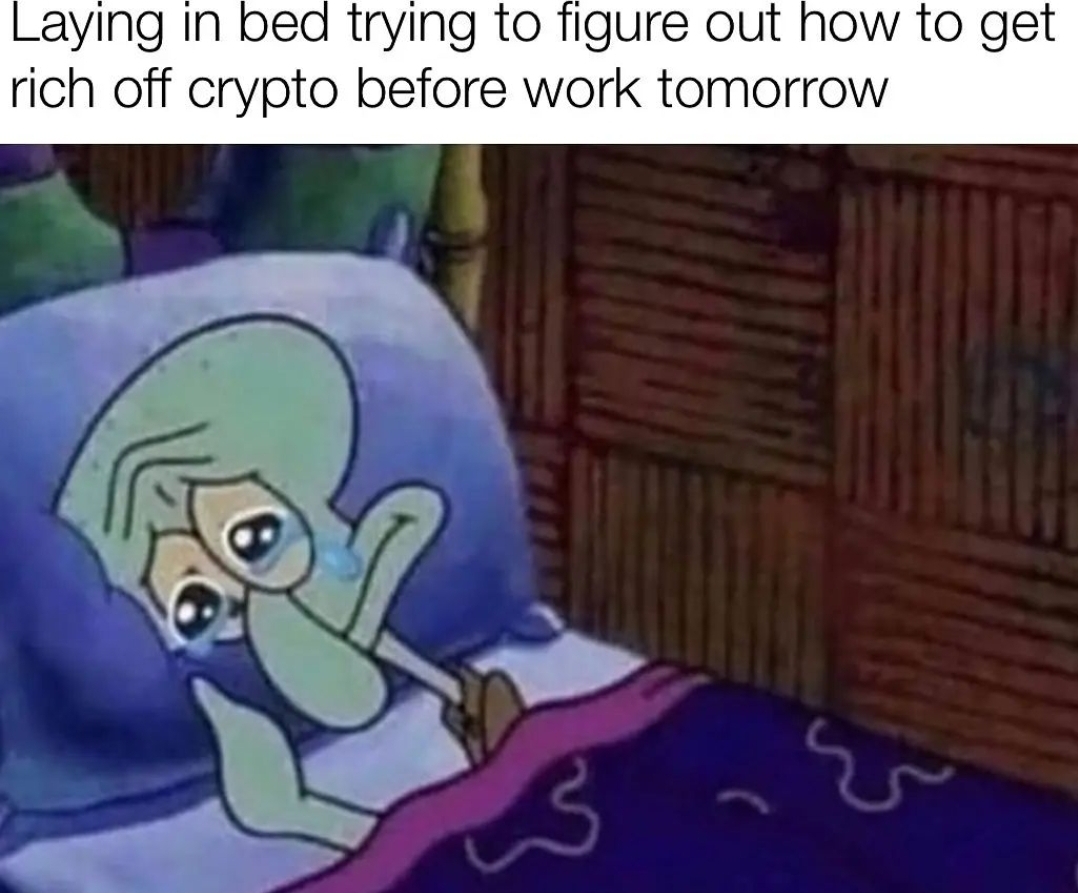 __
Times can be rough, crypto markets tough, it's never enough…
Bitbros when #Bitcoin is $69k vs #Bitcoin at $46k pic.twitter.com/M2rInmdHq3

— Natalie Brunell ⚡️ (@natbrunell) January 5, 2022
__
Here's a girlfriend-crypto-related theory reached by researchers through careful analysis.
crypto going to zero is going to be the greatest transfer of girlfriends in history

— Udi Wertheimer (@udiWertheimer) January 6, 2022
__
You get it? You get it? Cause they only (get) dexed? 🤭
defi gigachads be like "i haven't had cex in months"

— burden (@0xburden) January 4, 2022
__
He took out a mortgage on the tent.
https://www.twitter.com/crypt0fungus/status/1478745089396678657
__
Sooo early!
NFT holders be like:

I am incredibly POOR. I only have 200 square foot apartment and 1 shoe. I just turned down a $25 million offer that would've made me RICH. One day, that offer will be much, much higher. You'll all see. We are so early.

— John W. Rich (Wealthy) (@Cokedupoptions) January 4, 2022
__
According to the IRS (Internet cRypto sTwitter).
https://www.twitter.com/sartoshi_nft/status/1478250912946737160
__
CT comparisons at work.
Bitcoin

Dogecoin https://t.co/7OzaHcNpHj

— andrew wertheim 🪐 (@awertheim) January 4, 2022
__
Here's another one. Helps you choose which one you want to be.
crypto traders 🤝 crypto devs pic.twitter.com/ZglAIRO8I6

— Darren Lau 🟨 (@Darrenlautf) January 5, 2022
__
No, can't do it at this point. It's too late, now you'll never know.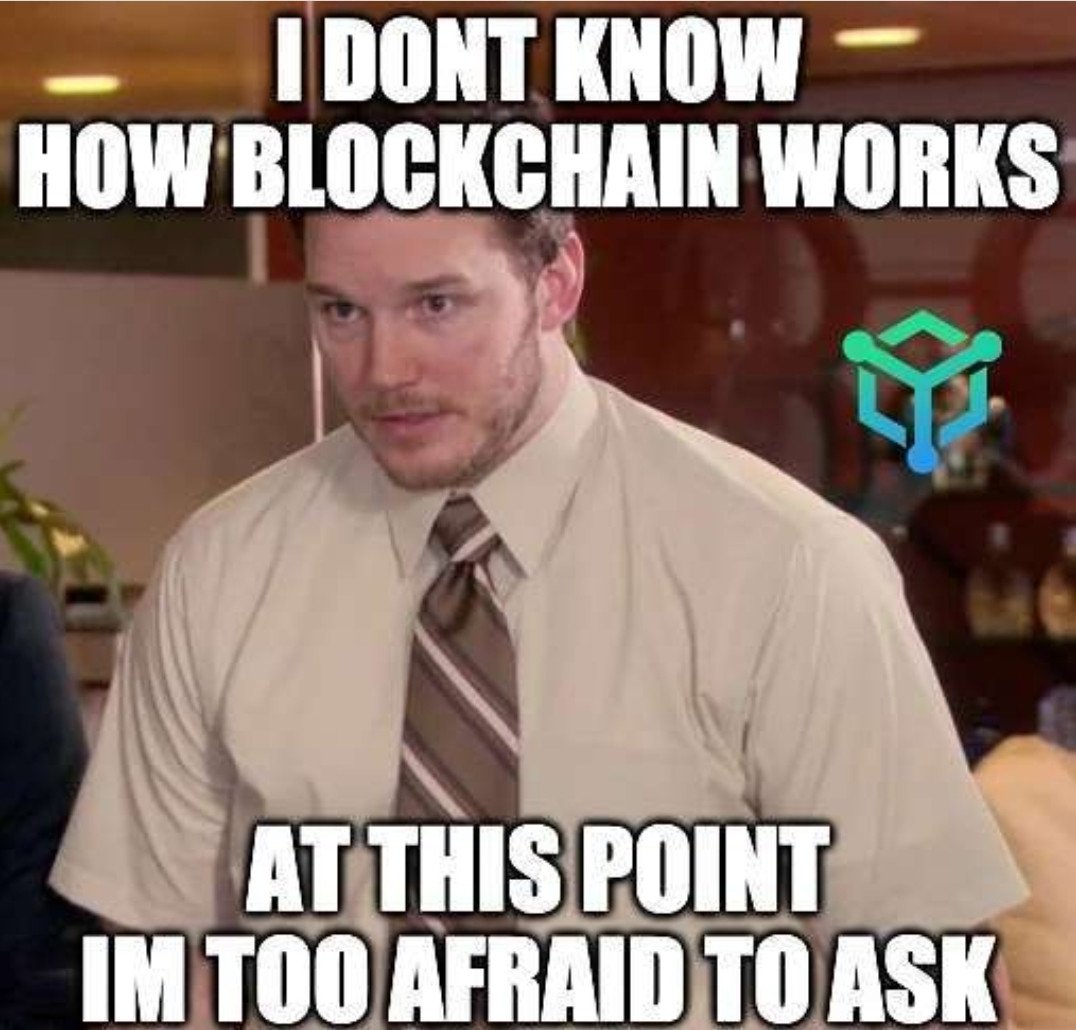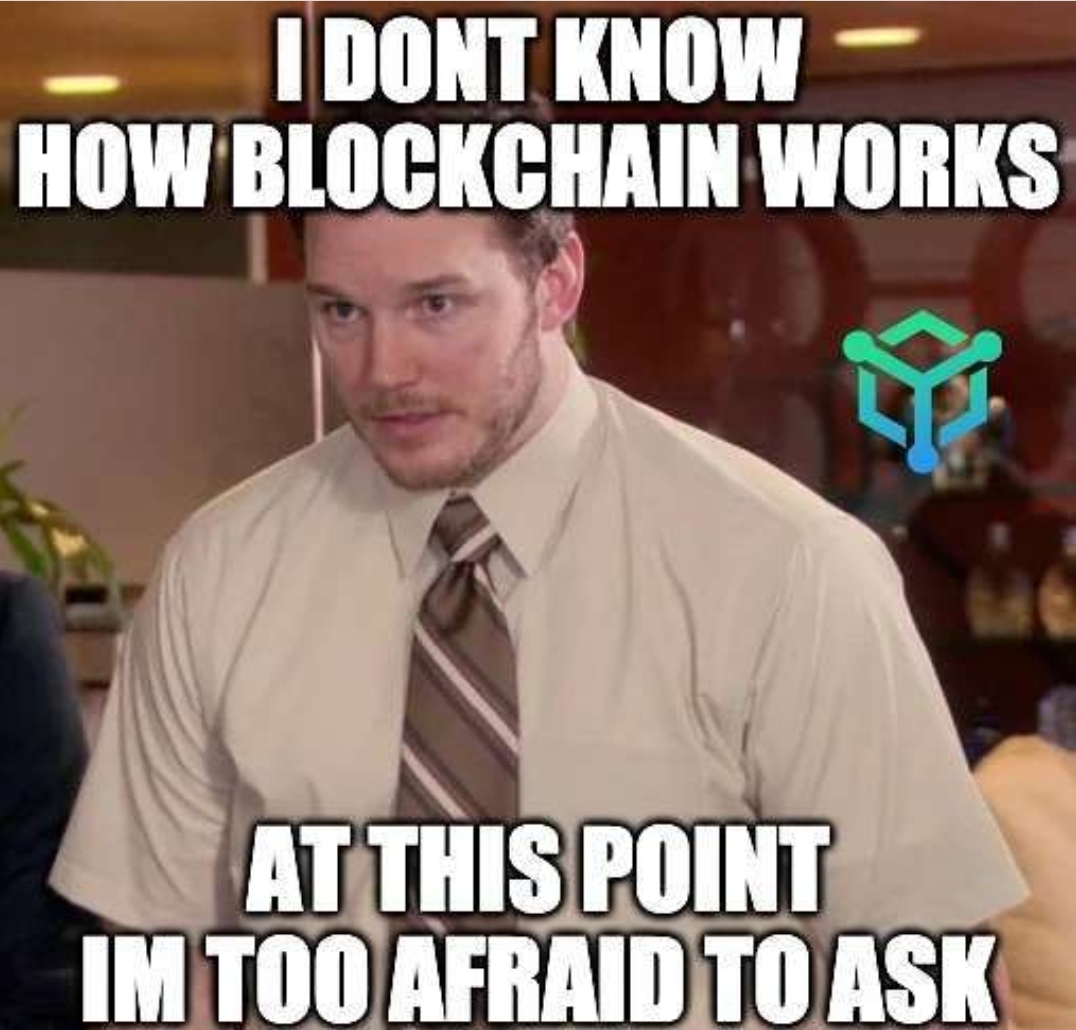 __
Speaking of doggy coins: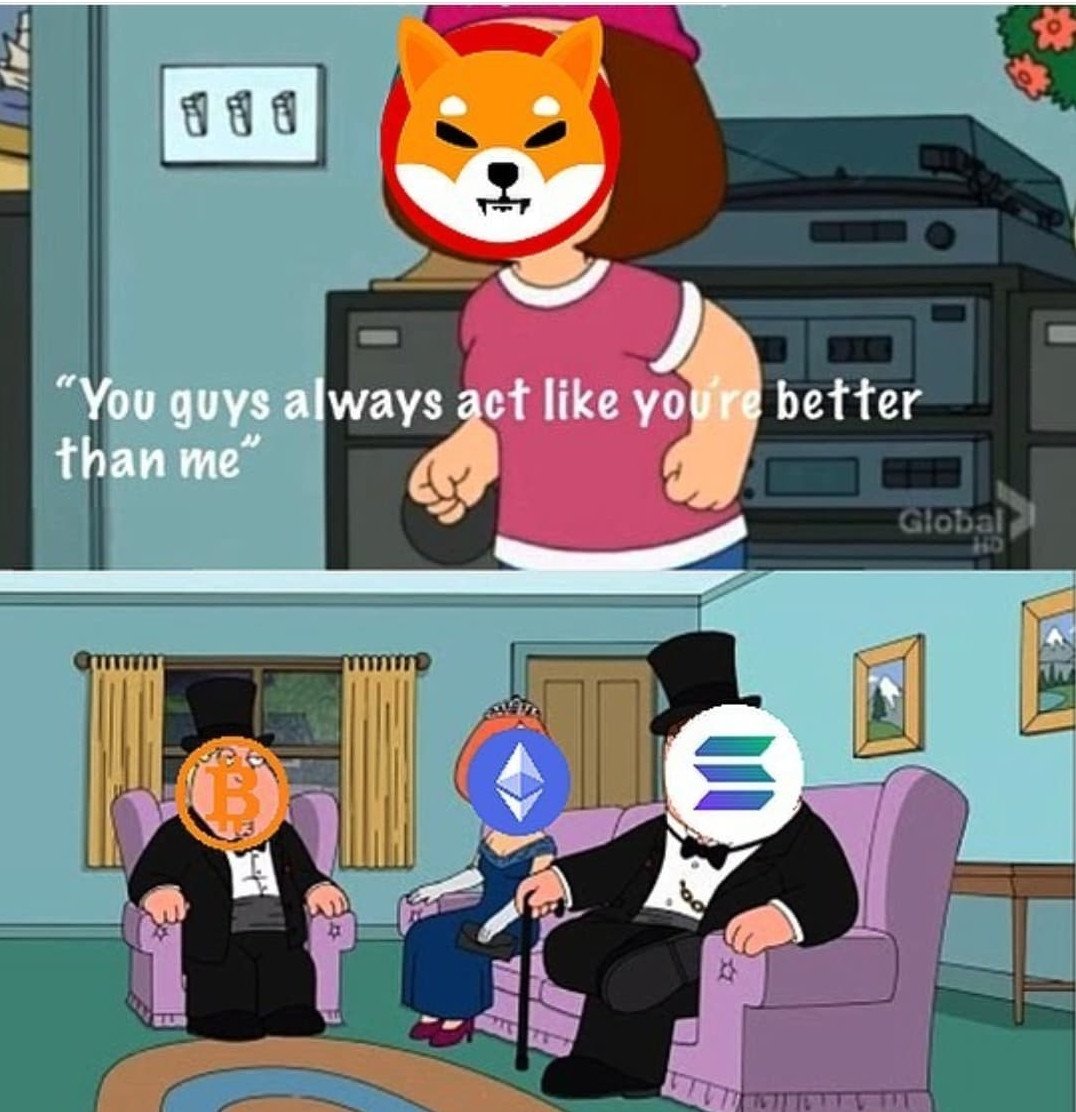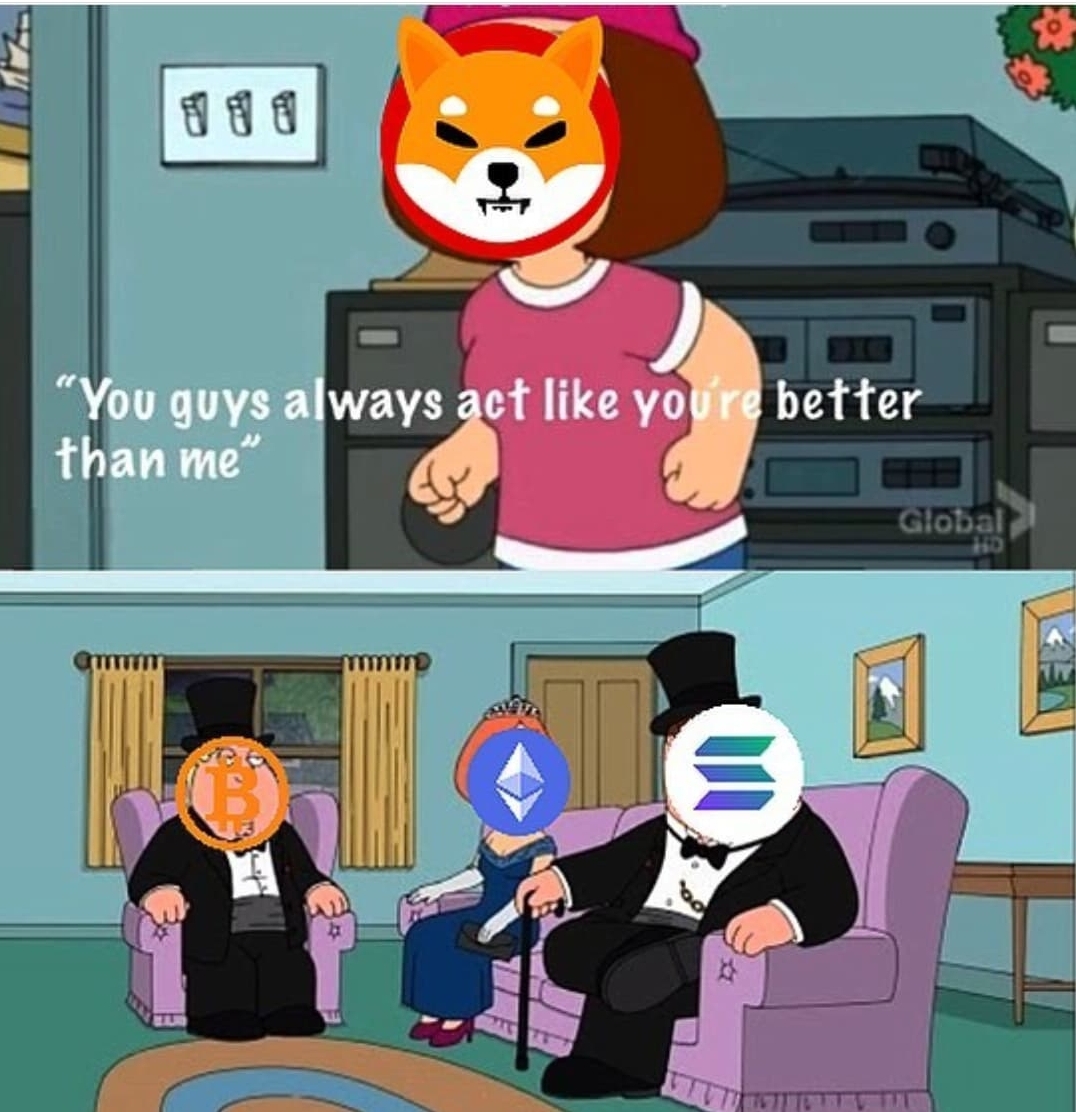 __
'And your mother told you to clean your room.'
The reaction of prominent web2 CEOs to crypto is like a father to a teenager: "i know ur the future but what do you want me to do exactly? also i'm late for my meeting."

— James Wang (@draecomino) January 5, 2022
__
And this one goes out to the HODL gang.
---