12-year-old NFT Whizz Rakes in USD 400K in Ethereum – and Wants to HODL it
Disclosure: Crypto is a high-risk asset class. This article is provided for informational purposes and does not constitute investment advice. By using this website, you agree to our terms and conditions. We may utilise affiliate links within our content, and receive commission.
People say that crypto is complicated. But it's actually child's play – literally. Whether it's nine-year-olds mining ravencoin (RVN) using their brothers' gaming consoles, or teenage Bitcoin (BTC) miners raking in USD 54,000 a month, the next generation is embracing crypto with unparalleled gusto.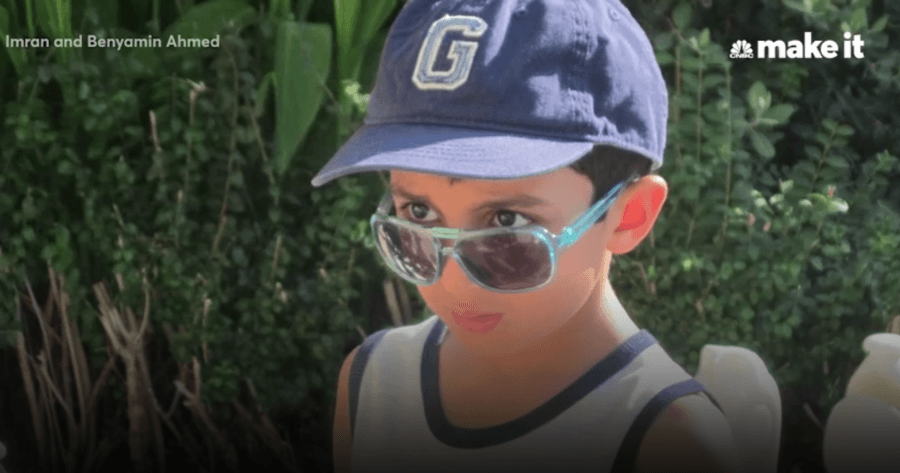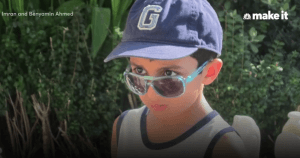 The latest young prodigy to join the ranks of notable child crypto movers is a British 12-year-old who took up coding aged five – and has since gone on to make USD 400,000 in ethereum (ETH) from making and selling non-fungible tokens (NFTs). What's more, he says he has no intention of converting his coins to fiat because "in the future, people might not have bank accounts – just ether wallets."
Per the Telegraph, as well as the BBC and CNBC's Make It, the London-based boy, Benyamin Ahmed, started learning HTML and CSS, later going on to pick up JavaScript. But it wasn't until 2021 that he turned his hand to NFTs.
Ahmed said:
"I first learned about NFTs earlier this year. I got fascinated with NFTs because you can easily transfer the ownership of an NFT by the blockchain."
And Ahmed also offered some words of wisdom for like-minded pre-teens hoping to follow in his footprints and "get into the space" by taking the coding route.
He explained:
"My advice to other children that maybe want to get into this space is don't force yourself to do coding, maybe because you get peer pressured – just as if you like cooking, do cooking, if you like dancing, do dances, just do it to the best of your ability."
Ahmed struck gold (or ether) when during the school holidays he created a series of digital artworks he has called Weird Whales. He claims he is not a "natural artist," so he turned to YouTube for some digital art tips. He then transformed his creations into NFTs and sold them on the Ethereum blockchain for ETH, which he does not intend to sell for cash.
The BBC warned, gravely:
"This means [the tokens] could go up or down in value and there is no back-up from the authorities if the digital wallet in which he is holding them is hacked or compromised."
As so often is the case with child crypto prodigies, there is a zealous parent lurking in the background of the story with no small measure of "encouragement." Ahmed's father, Imran, described as "a software developer who works in traditional finance," explained that he got Ahmed and his brother started with coding at an early age, giving them "20 or 30 minutes of coding exercises a day – including on holiday."
Ahmed said that he created his first set of NFTs "after spending too many hours playing Minecraft," creating themed artwork and coding each item himself.
That first NFT collection went on the market via the OpenSea platform in early summer, comprising 40 Minecraft avatars. Although this line didn't "immediately" bear fruit, Ahmed "saw the project as more of a learning" process and went on to create his whale series – which certainly did go on to make a splash.
The project cost him USD 300, mostly gas fees on the Ethereum network. His father and brother helped promote the series on Twitter and then, in July, the bidding began.
The most expensive of the 3,350 pieces fetched a cool ETH 7.9 (USD 30,170), with others selling for similarly high prices.
The whole set was sold out in just nine hours, bringing Ahmed an ETH 80 windfall (USD 305,590). The crypto has just kept rolling in, though – secondary market sales have seen him earn ETH 30 (USD 114,567) from 2.5% royalty bonuses.
He may only be 12, but Ahmed already speaks like an ardent ETH advocate, claiming:
"I plan to keep all my ether and not convert it to fiat money. It might be early proof that, in the future, maybe everyone doesn't [need] a bank account and just has an ether address and a wallet."
Good grief, as Charlie Brown used to say.
Ahmed's next project? A meme-themed NFT series.
He concluded:
"I think memes have significant value in this space, as a lot of projects have some kind of meme-link to it."
Somebody call Vitalik already.
____
Learn more:
– 9- and 14-year-old Bitcoin, ETH, RVN Miners 'Make USD 30,000 a Month'
– Teacher 'Threatened Pupil with Weapon' After Suffering Bitcoin Losses
– Teen Bitcoin Star: Get Rich or Die Trying
– 11-Year-Old Crypto Wunderkind to Revolutionize Coins for Gaming
– A Top NFT Project Sees More Than USD 115M in Sales in One Week
– Cryptoverse Reacts: Visa May Become "Front-End for Ethereum", NFT Sales Explode
---