Yale's "Warren Buffett" Gets the Cryptoverse Excited
David Swensen, chief investment officer at Yale University, is reportedly betting that the cryptocurrency market will move higher from here. The university's chief investor has become something of a legend over the years as his investment success on behalf of the university has been compared to that of Warren Buffett, also known as "The Oracle of Omaha."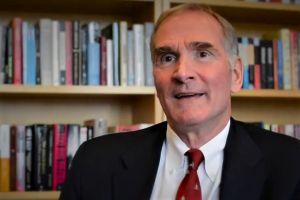 Swensen, who by many is considered the most influential investor in the world, has now invested in two crypto-focused venture funds, anonymous sources told several media outlets over the weekend. The first investment is reportedly in the new USD 300 million crypto fund by Silicon Valley investment powerhouse Andreessen Horowitz.
The second investment was reported to have been made in Paradigm, another new crypto fund started by Coinbase co-founder Fred Ehrsam, former partner at venture capital giant Sequoia Capital Matt Huang, and former Pantera Capital employee Charles Noyes.
The reason the news is so significant is largely due to Swensen's track record as one of the most consistent outperformers in the world of professional money management. He has successfully managed Yale University's USD 29.4 billion endowment fund since 1985, when the fund was just over USD 1 billion.
In a tweet from former Wall Street banker Mike Novogratz on Friday, he summed up the sentiment by explaining that Swensen is effectively saying that "bitcoin is a store of value," while calling him "the alpha bull of the herd."
Others also seem to be excited by the news, with many calling it "huge" news for the cryptocurrency market.
____
Many other endowments have over the years tried to replicate Swensen's investment strategy, which is said to favor private equity and other less-liquid assets over publicly traded stocks and bonds, as well as having a longer time frame than most other investors.
Yale University manages the second largest college endowment in the US, only behind Harvard. Over the past 20 years, Swensen has returned an average annual return of close to 12%.
Meanwhile, as recent study from Yale University showed, cryptocurrencies may generate higher risk-adjusted returns than stocks and other assets traditionally thought of as "safer."
____
Listen to Spencer Bogart, a blockchain venture capitalist, a partner at Blockchain Capital, speaking to CNBC about the Swensen's move:
___
Also, here's another discussion on the move:
---