XRP Outperforms Broader Market as Price Flirts with Key Barrier
XRP, the crypto token affiliated with the U.S.-based fintech firm Ripple, has outperformed the broader crypto market over the past 24 hours, with the coin posting the strongest 24-hour performance among the top 10 cryptoassets by market capitalization.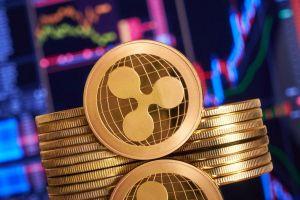 As of pixel time (11:00 AM UTC), XRP almost unchanged over the past 24 hours (USD 0.25), after seeing strong gains in the early hours of the day. The slight gain for XRP compares to a decline of almost 1% for bitcoin (BTC) and 1.1% for ethereum (ETH) over the same time period.
XRP is also up by 10% in a week and 30% in a month. However, the price is still down by 18% in a year, making XRP the only major coin that is in red in the past 12 months.
XRP price chart: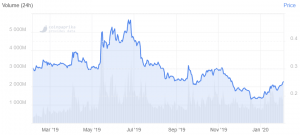 Today's gain comes after XRP saw lackluster performance relative to many other digital assets in late January.
Following the gains in XRP early Monday morning, the charts now show how the price briefly broke through the important 200-day moving average line (blue line), before falling back again.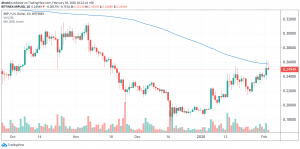 The firm rejection produced two bearish price candles in the daily chart that makes the current picture look somewhat weak. And without a strong break-out through the 200-day moving average on decent trading volumes, it is unlikely that bulls will be able to keep the price up for long before sellers take over.
As reported in January, Ripple announced that it had slashed sales of XRP tokens from its massive escrow fund in both Q3 and Q4 of last year. According to Ripple, total sales dropped 80% in Q4, to USD 13 million, after falling 74% in Q3. In addition, all exchange sales were halted during Q4, and were instead only conducted as over-the-counter (OTC) trades.
Meanwhile, crypto tracking resource Whale Alert announced that XRP 500 million (USD 125 million) were unlocked from escrow by Ripple this past Saturday.
---