What's Wrapped Bitcoin and What's So Special About It?
Disclosure: Crypto is a high-risk asset class. This article is provided for informational purposes and does not constitute investment advice. By using this website, you agree to our terms and conditions. We may utilise affiliate links within our content, and receive commission.
A new token called Wrapped Bitcoin (WBTC), reportedly backed one-to-one by Bitcoin, is now live on the Ethereum blockchain.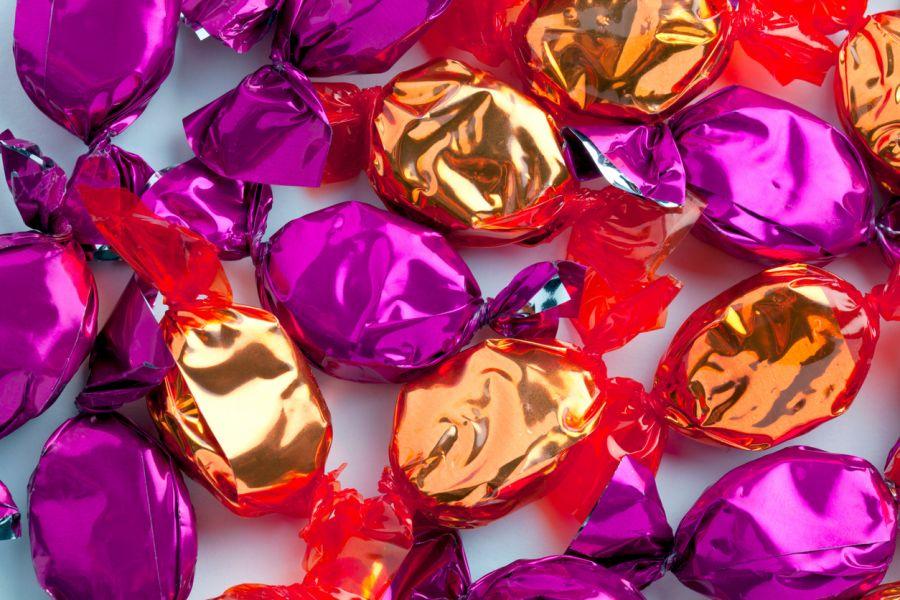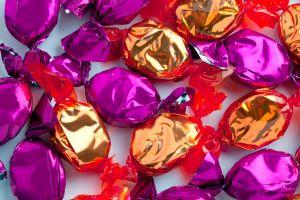 The project is a joint effort between decentralized exchange (DEX) startups Kyber Network and Republic Protocol and cryptocurrency custody company BitGo. The token's purpose is to bring greater liquidity to the Ethereum ecosystem, according to the project's website.
Back when the project was first announced in October 2018, BitGo chief technology officer Benedict Chan said WBTC had both "the stability of Bitcoin and the flexibility of Ethereum." While volatile compared to the US Dollar, Bitcoin is the most liquid and stable of cryptocurrencies with the highest market capitalization, he added. The point of the project is to allow seamless transition between Bitcoin and Ethereum. If one is already holding Bitcoin, he/she can easily get it onto the Ethereum network as a WBTC token, and then he can further cash out at any time back to Bitcoin.
WBTC is said to be "utilizable across all applications which have integrated Kyber's liquidity protocol for decentralized token swaps," according to the official blog post. They are leveraging a technology known as atomic swaps, a peer-to-peer exchange of cryptocurrencies from one party to another, which is done without going through a third party service like a crypto exchange.
The press release also says that all WBTC smart contracts have been audited by third-party firms. It further states that proof of reserve showing an exact 1:1 ratio of minted WBTC to BTC is observable on-chain. The coin has already been listed on CoinMarketCap, showing a price of USD 3,460.81 as of the time of writing – slightly lower than Bitcoin, which stood at USD 3,469.49.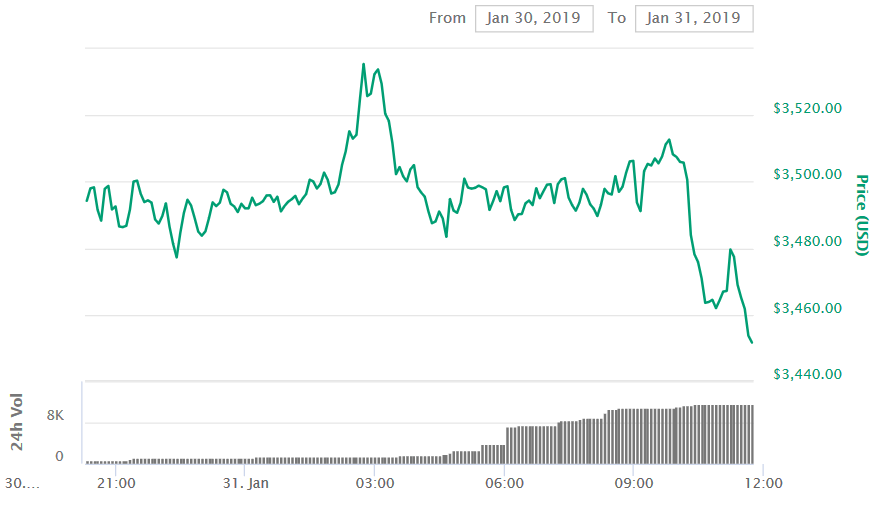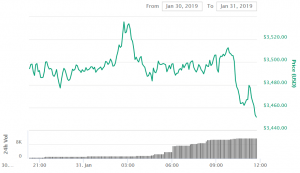 However, some members of the crypto community are not happy with the new coin. Reddit user u/Trizeropz wrote, "Calling this new ERC20 BTC thing a wrapped coin and 'innovative' is bullsh*t. What they sell you is a worthless new ERC20 token, while getting your BTC […] Nothing different to a scammy ICO, exchanging your ETH and BTC with worth, into newly printed worthless ERC20. If they exchange it 1:1, why not just exchange to ETH itself? Nothing different but HEY printing money."
Not everyone agrees: "I think this is pretty cool – as long as liquidity is present, I'm excited to where this could lead," writes u/409h, with u/CAPTA1NxCLUTCHx agreeing: "I think it's a bigger deal then most suggest. WBTC will make dex's more feature complete. Now you can trade on [cryptocurrency exchange] IDEX in both ETH and WBTC […] basically it will allow Ethereum to support trading the perceived internet gold natively."
---