'Well-Informed' Commissioners Disagree on Crypto, But SEC's Approach 'Harmful'
Disclosure: Crypto is a high-risk asset class. This article is provided for informational purposes and does not constitute investment advice. By using this website, you agree to our terms and conditions. We may utilise affiliate links within our content, and receive commission.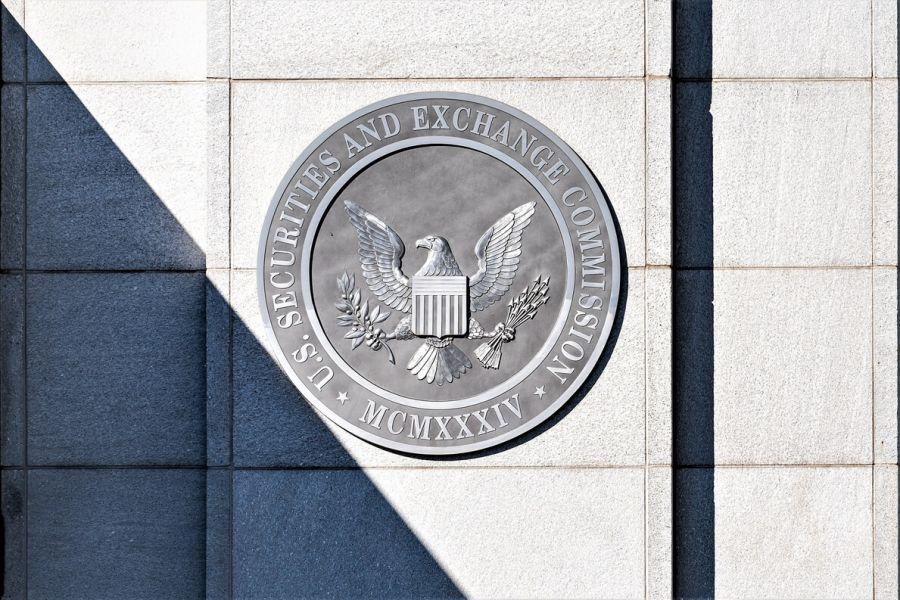 The US Securities and Exchange Commission (SEC) is divided along party lines on the crypto industry regulation generally and the 'safe harbor' proposal specifically, while a senior White House official claims that President Joe Biden's administration is getting ready for an even tougher stance on the sector. And while two prominent Commissioners are knowledgeable on the industry, a lawyer argues that the actions of the SEC are overall harmful.
Following the latest crypto-related remarks by the SEC Commissioners Caroline Crenshaw and Hester Peirce, attorney Gabriel Shapiro noted that, regardless of where the two land on the issue, their respective takes are "extremely well informed."
That said, while Crenshaw argues that existing laws are sufficient for dealing with the human trust and possibility of exploitation aspect of the industry, Peirce argues that new laws are needed to address autonomous technology design risks.
And well-researched opinions can both be right from a certain perspective, wrote Shapiro. However, the SEC is taking a different and harmful approach, he stated:
That is the one approach that just makes no sense, and almost shows a kind of bad faith.

I truly hope that finally the SEC will offer a viable, pragmatic path forward for people who simply want to write good software. I & other 'cryptolawyers' stand ready to help.

— _gabrielShapir0 (@lex_node) October 12, 2021
Commissioner Crenshaw said in her October 12 remarks that the technology that enables crypto – which is "a small but growing portion of the economy" – as well as its potential, are positive. But, as expected, this came with a 'but'.
"[I]t turns out, few digital assets projects have gone through the registration process. Many operate as if they are not subject to regulatory oversight," said the member of the Democratic Party.
Among the proposals that have been brought up and that Crenshaw argued against is the 'safe harbor' one, which aims to enable crypto businesses to offer tokens under initial coin offerings (ICOs) in compliance with the regulator's rules. This proposal has been supported by Commissioner Hester Peirce, a member of the Republican Party.
"Had a safe harbor been in place during the Initial Coin Offering or initial coin offerings (ICOs) boom of 2017 and 2018, I think the results would have been even worse for investors and the markets," Crenshaw argued.
Her take on crypto comes at the time when the SEC Chair, Gary Gensler, continues to push for more registration within the industry. Gensler took this position in April, while Crenshaw became a Commissioner in August last year.
Crenshaw said that,
"I do not think that a safe harbor that permits unlimited capital raising with only limited disclosures, and no registration requirement, is in the best interest of investors. Nor will it be effective at preventing a re-run of the excesses and failures of the recent past. [….] Instead of a harbor, my hope is that we can build a bridge."
In response to Crenshaw's remarks, Peirce tweeted: "If government wants to bring law to crypto, it should behave lawfully."
In her own remarks, dated October 8, Peirce discussed Gensler calling the crypto industry 'Wild West', offering a different take on it. Like the Wild West, she said, the crypto frontier appears "pretty wild" at first glance – but, like in the former West, "there is order and discipline in all of that rough and tumble. Because crypto is built on code, the code itself serves as a governor of conduct."
Peirce added,
"The safe harbor I proposed for token distribution events acknowledges there is uncertainty about when cryptoasset offerings implicate the securities laws, but the prevailing attitude at the SEC is that there is clarity, so why bother with a safe harbor? The idea that there is clarity as to when cryptoassets are securities must come as a surprise to the lawyers advising crypto projects that have struggled with this issue for years."
However, Crenshaw appears to have the ruling administration's support. Peter Harrell, senior director for international economics and competitiveness with the National Security Council, told The Wall Street Journal that: "You're really seeing the [Joe Biden] administration at the beginning of what we expect will be an ongoing, quite aggressive effort to make sure we understand and address the whole range of risks that we see in the cryptocurrency space."
____
Learn more:
– Pro-Crypto Congressman Blasts SEC's Gensler Over Regulation Plans
– a16z Lays out Regulatory Proposal as SEC Chief Focuses On Consumer Protection

– Regulator is Like a 'Bulldozer' but Crypto is 'Resistant to State Control'
– SEC Chief May be Gunning for Crypto Exchanges and Altcoins

– US Watchdogs Send More Warning Signs to Altcoins & DeFi, But Coinbase Has a Plan
– Coinbase vs. 'Sketchy' SEC Case Reminds of Crypto Regulation Challenges

– Brace For 'Really Volatile' 6-12 Months in Crypto Regulatory Sphere – Novogratz
– 'Dark Phase' Ahead on DeFi Regulatory Front, yearn.finance Creator Warns
---