Telegram Users' Data on Dark Web, Arrest for Buying Bitcoin + More News
Crypto Briefs is your daily, bite-sized digest of cryptocurrency and blockchain-related news – investigating the stories flying under the radar of today's crypto news.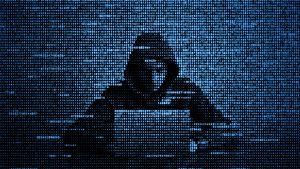 Crime news
A Russian website alleges that data on an undisclosed number of Russian and Iranian Telegram users is circulating on the dark web. Per Kod.ru, dark web sites are offering a download of a 900-megabyte file, which contains phone numbers, user login names and other details on of a group of users, 30% of whom are Russian and 70% of whom are Iranian.
A Singaporean national named Lange Vivian bought bitcoin for someone and got arrested under charges of money laundering and terrorism financing. According to The Straits Times, the woman received 13 transactions, getting USD 3,000 into her account, which she used to buy bitcoin (BTC), in exchange for commission. If she is found guilty, she could be facing up to three years in jail, as well as fines of up to USD 125,000. This comes after Singapore updated its digital currency regulations, according to which, under the Payment Services Act of 2019, all "Digital Payment Token" service providers must receive licensure from the state.
German payment processor and financial services provider Wirecard has filed for insolvency, mere days after it announced more than USD 2 billion missing from its accounts, and following the arrest of its former CEO over allegations of fraud. In the application, Wirecard said it opened the proceedings "due to impending insolvency and over-indebtedness."
Blockchain news
Exchanges news
Japanese crypto exchange Coincheck has confirmed it will hold a virtual shareholders' meeting with blockchain voting, per Nikkei. One of its biggest exchange rivals, bitFlyer, has previously announced that it will be doing likewise, as newly introduced Japanese laws allow domestic firms to use blockchain-powered voting platforms.
Crypto lending startup BlockFi announced in an emailed press release that its mobile app, for both Android and iOS, is now available for download. The app allows its users all the features that the web version has, including opening and managing BlockFi Interest Accounts, managing crypto-backed loans, earning interest, trading, sending and receiving funds. Users can earn up to 8.6% Annual Percentage Yield (APY), it says.
NULS, the token behind the enterprise blockchain company of the same name, has been listed on BitMart, the company announced in an emailed press release earlier today. BitMart Shooting Star, the exchange's section designed for new blockchain projects, listed 100,000 NULS tokens at a 20% discount. The company claims all allocated tokens were sold out within three minutes.
CBDC news
Swedish central bank, the Sveriges Riksbank, released an in-depth report devoted exclusively to Central Bank Digital Currencies (CBDC), going deep into discussing its own such asset – the e-krona. The 95-page report discusses the rationale for issuing e-krona today, the importance of a central bank in today's monetary system, competitive aspects of digital currencies, as well as different design models.
Digital art news
The emerging digital art genre, which includes crypto art, is getting its first editorial, thanks to the efforts of SuperRare. The tokenized digital art marketplace launched the editorial with the goal of bringing a "large number of amazing articles, essays, news, interviews and panel discussions on the topic of blockchain and digital art", which are scattered all over the web, and often difficult to research and understand, under a single umbrella. John Crain of SuperRare described the editorial as "a bridge between the crypto art world and the public," and it's open to contributors, including artists, collectors, and the community, says the emailed press release. SuperRare will launch support for tokenized 3D artworks on June 26.
---