USD 515M Crypto Fund, Blockchain-Powered Remittance Pilot + More News
Crypto Briefs is your daily, bite-sized digest of cryptocurrency and blockchain-related news – investigating the stories flying under the radar of today's crypto news.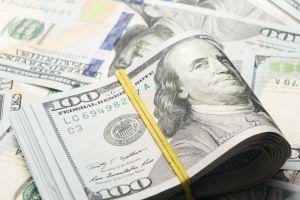 Investment news
a16z crypto, the crypto arm of venture capital giant Andreesen Horowitz, has raised USD 515 million for its second fund dedicated to cryptoasset and blockchain technologies, thus surpassing its initial goal of USD 450 million. Per Axios, the fund will primarily back crypto-related startups, and it will also buy and hold some crypto assets. First fund portfolio companies include Anchorage, Arweave, Celo, Filecoin, and TrustToken.
Blockchain news
The Southwestern Chinese city of Chongqing has launched a blockchain-powered cross-border remittance pilot program, with 21 banks taking part, reports China Email. The pilot is one of a fast-increasing number of similar initiatives now taking shape across the country on a citywide or province-wide basis. Like many of the other projects of this ilk, the Chongqing pilot's operators say it has been designed to help small- and medium-sized companies that are involved in foreign trade, and does away with paper-based documentation requirements. They also say that it simplifies previously complex and costly banking and financing processes.
Eleven South Korean hospitals will make use of a new blockchain-powered healthcare platform, after the Eunsung Group sealed an MOU deal with blockchain provider MediBloc, reports the Busan Ilbo. The deal will see the group's Good Hospital chain of healthcare facilities make use of a solution that the healthcare provider says will help patients navigate coronavirus pandemic-related social distancing guidelines, helping cut down on paperwork and unnecessary face-to-face contact.
Crypto adoption news
Digital asset storage, transfer, and issuing platform Fireblocks has been used to secure USD 30 billion in digital asset transfers to date, surpassing more than USD 7 billion in monthly transfer volume from its 40+ institutional customers, the platform states in an emailed press release. They add that Fireblocks is opening two new offices in Singapore and Hong Kong in order to bring its multi-party computation (MPC)-based technology to the Asia-Pacific region as one of the world's most mature digital asset markets.
Crypto lender Celsius Network has announced that over BTC 50,000 (USD 442 million) have been deposited into Celsius apps since the product's launch in August 2018. According to the press release, it's on track to outperform 2019 by more than 60%. Celsius has experienced all-time highs in app downloads and unique depositors acquiring over 91,000 active users to date, and it has paid out nearly USD 11 million in interest payment to crypto loan issuers.
Venezuelan superstar Fernando Carrillo says he will turn his back on his acting career to focus on his new career in crypto. Per El Universal, Carrillo, 54, will take up the position of CEO for Mexico and Latin America at a company named Fight to Fame – which has its own token and last year became embroiled in a dispute with former heavyweight boxing champion Mike Tyson. Carrillo built his fame on telenovela drama success in the 1990s, and went on to appear in a number of movies in Hollywood and Latin America in the past two decades.
Exchange news
Binance experienced a series of distributed denial of service (DDoS) attacks on its Chinese domains on April 29, blaming "self-perceived competitors" for it based on the attack pattern. According to the tweet by the exchange's CEO, Changpeng Zhao, the attacks caused "some lag and interruption of network access," but there's no need for concern.
Mining news
Major producer of Bitcoin (BTC) mining equipment, Bitmain, has recorded USD 300 million in revenue in the first four months of 2020. Per local reports, Bitmain is focused on its artificial intelligence business, and particularly on the development of software for image recognition of rare birds, which can identify specific birds and help the wildlife protection department in targeted statistics and protection measures. Besides this, Bitmain is also involved in projects related to smart cities and communities.
COVID-19 news
Binance Charity, a blockchain-powered donation platform created by Binance, has announced a partnership with the Puerto Rico-based non-profit organization Integro Foundation to help fight the COVID-19 pandemic in the Caribbean, by providing personal protective equipment to hospitals and first responders. Per the press release, the Integro Foundation has committed USD 333,000, and Binance Charity matched this commitment 2:1, resulting in a total of USD 1 million in cryptocurrencies.
Legal news
Hardware maker Bitmain's ousted co-founder Micree Zhan Ketuan won a battle against the company in his attempt to block the appointment of CFO Luyao Liu as the legal administrative representative of Bitmain Beijing – one of the company's ten subsidiaries. According to Bitmain's statement', the Beijing Haidian District Bureau of Justice granted Zhan's request to block the company from registering Liu in that position, which would've granted him broad powers, but it didn't re-register Zhan as the legal representative either. Bitmain, with CEO Jihan Wu at the helm, announced a lawsuit against the bureau.
A court has dismissed a prosecution request to charge a man suspected of running an illegal crypto exchange for the operator of the Telegram Nth Room sexual exploitation, torture and rape video ring whereby would-be viewers paid crypto for access to a private video room. Police believe they have proof that shows that the "exchange" operator took crypto for cash knowing full well that the money came from illegal sources, and had been funded by the video ring. However, the court dismissed the claim, per JTBC, on grounds of insufficient evidence.
---