USD 500M Liquidated as Bitcoin Falls Below USD 60K, Ethereum Below USD 4K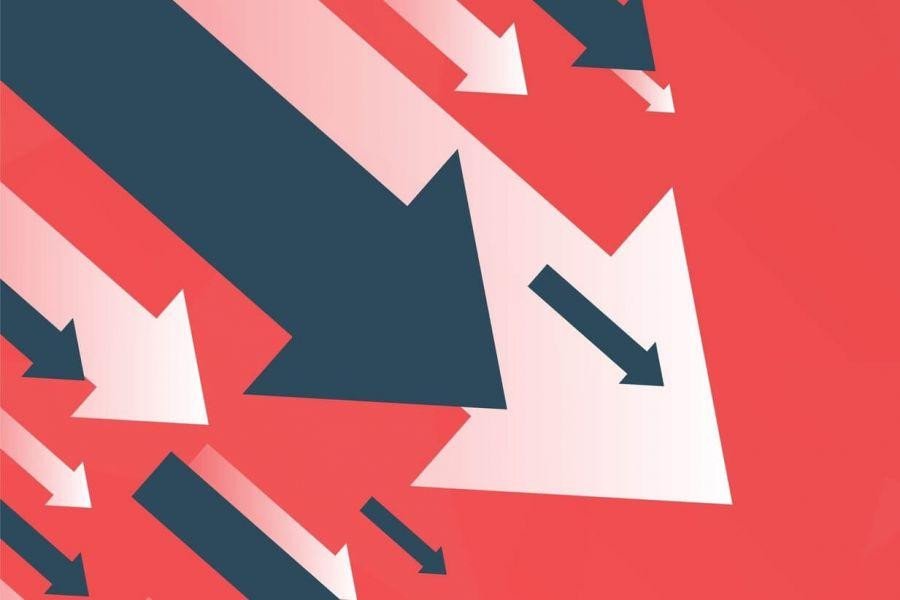 Nearly USD 500m in long positions were liquidated across the crypto market in just one hour on Wednesday, as the price of bitcoin (BTC) fell below the psychologically important USD 60,000 level, and ethereum (ETH) dropped below USD 4,000. (Updated at 10:00 UTC: updates throughout the entire text.)
At 09:51 UTC, BTC trades at USD 58,949, after almost touching USD 58,000 earlier today. The price is down by 6% in a day and almost 9% in a week, trimming its monthly gains to 36%.
ETH is now fluctuating around USD 4,000 and is down by almost 4% in a day, trimming its weekly gains to less than 4%. The price is up by 31% in a month.
According to data from Bybt, total long liquidations of USD 486m and short liquidations of USD 12m were seen in the hour between 07:26 and 08:26 UTC. In total, the 1-hour liquidations amounted to more than USD 500m, with the crypto exchanges Binance and Bitfinex by far contributing the most to the high figure.
Total liquidations:
Worth noting for ETH is that the price did find support around USD 3,950, which was the local market top from early September. A correction down to this level could therefore be seen as a retest of the support just below the USD 4,000 mark.
The fall in the bitcoin price today followed a warning from Ki Young Ju, CEO of the crypto analysis firm CryptoQuant, yesterday that a metric for estimating leverage across all exchanges had reached its highest level for the year.
"It seems obvious that the market is over-leveraged now. We'll see some volatility shortly," the analyst said.
Meanwhile, open interest in bitcoin futures traded on the Chicago Mercantile Exchange (CME) reached another all-time high on Tuesday, after having risen by over 265% since the end of September, data from CME showed.
According to the on-chain analytics firm Glassnode, the rising open interest can be partly attributed to the launch of new exchange-traded funds (ETFs) in the US that are backed by the CME-traded futures contracts.
Looking at the premiums paid to get bitcoin exposure through CME futures, however, it seems that institutional players are not as eager to go long on bitcoin as they once were. At 09:34 UTC, CME's bitcoin futures contract expiring in October traded at USD 58,635, representing a discount to Coinbase's spot price of USD 58,995 at the same time.
____
Reactions:
____
Learn more:
- 'Extreme Volatility' Expected as Bitcoin Investors Learn to Value It
- Bitcoin Futures ETF to Start Testing Market on Tuesday Amid Pullback Talks

- Almost Third of Professional Investors Sidestep Advisors to Buy Crypto – Survey
- Almost 1 in 2 Respondents Plan Use Crypto For Payments In 2 Years - Survey
---