US Senator Jon Tester Sees 'No Reason' Why Cryptocurrencies Should Exist – Regulation Coming?
Disclosure: Crypto is a high-risk asset class. This article is provided for informational purposes and does not constitute investment advice. By using this website, you agree to our terms and conditions. We may utilise affiliate links within our content, and receive commission.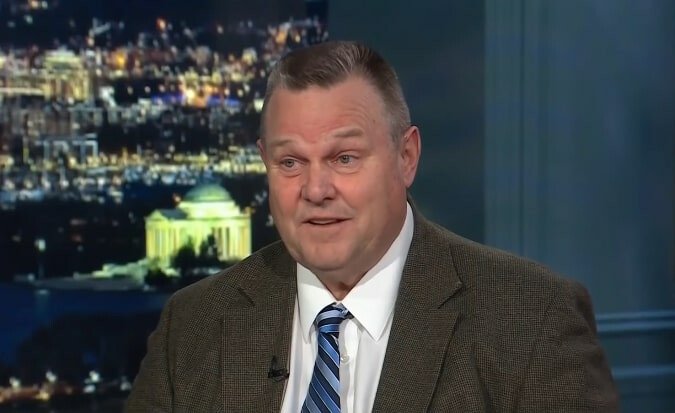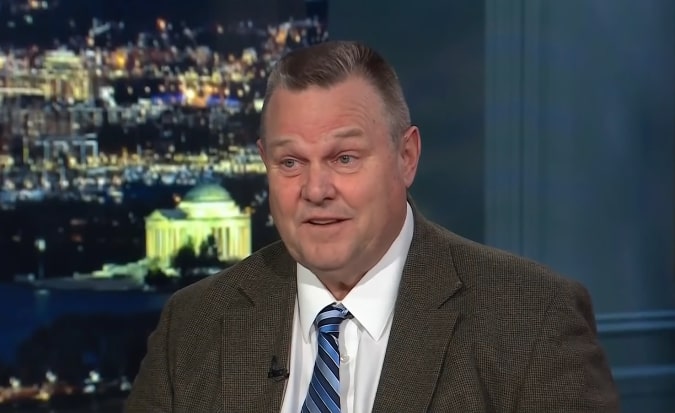 United States senator Raymond Jon Tester came after the crypto industry yet again in a Sunday interview, arguing that there is no reason for it even to exist.
Tester is the senior senator from the US state of Montana and the dean of Montana's congressional delegation.
In an interview for NBC's Meet the Press, the senator said that he is not a regulator but that,
"I see no reason why this stuff should exist."
Tester went on to reply to the question of whether the government should be regulating crypto – or banning it, stating, "one or the other," but that either way, it wasn't "able to pass the smell test" for him.
He added,
"I have not been able to find anybody who's been able to explain to me what's there other than synthetics […] which means nothing."
There is another thing that worries the senator when it comes to potential regulation of the crypto industry and its various elements – that it may provide a form of legitimization.
"The problem is that if we regulate it – and I pointed this out to some of the regulators here a week or two ago – if we regulated it, it may give it the ability of people to think it's real."
This may suggest that his answer to the 'regulate or ban' question could actually lean more toward the latter.
And while many people certainly support regulating crypto, and there are some who vote for a complete ban, one of the main criticisms against this particular Tester's position is that it seems like he thinks something shouldn't exist just because he can't understand how it works.
EXCLUSIVE: Cryptocurrency has not "been able to pass the smell test" for Senator Jon Tester (D-Mont.).@SenatorTester: "If we regulate it, it may give it the ability for people to think it's real." pic.twitter.com/E2OwQsJ9R3

— Meet the Press (@MeetThePress) December 11, 2022
'Crypto is bovine faeces'
"It's all bullshit," Tester told Semafor in early December when discussing the crypto industry, some ten days before the above interview. At the time, he stated that he was "wary" of the industry even before the infamous collapse of the crypto FTX exchange. Back then, too, he stated that it doesn't pass the smell test, adding: "I can't figure out what supports it."
And Jon Tester is not the only Democratic senator who has been criticizing crypto for months now. Elizabeth Warren, as reported, is just one of them. Just recently, she, along with Richard Durbin and Tina Smith, asked the major financial services firm Fidelity Investments to reconsider exposing workplace retirement plans to bitcoin (BTC).
"The industry is full of charismatic wunderkinds, opportunistic fraudsters, and self-proclaimed investment advisors promoting financial products with little to no transparency," their letter stated.
Also, the Semafor article quoted Warren as saying that "there are more people blowing the bullshit whistle," adding that,
"There's been a lot of lobbying around Congress and an effort to try to scare off lawmakers. To say 'Oh, crypto is just so complicated. No one can understand it. Let the crypto world remain unregulated.' That is precisely the argument that was made in the run-up to the 2008 crash."
Sherrod Brown as well argued that crypto didn't show "a real public purpose for their existence" and that it "made some people rich, [and] made a lot of people lose money."
Meanwhile, Bernie Sanders simply stated that he is "not a big fan of cryptocurrencies."
____
Learn more:
– US House Committee to Hold Hearing on FTX Collapse – Regulation Incoming?
– US Treasury Secretary Janet Yellen Says Crypto Markets Need More 'Effective Oversight' Following FTX Implosion

– Crypto Lender Nexo to Leave the USA After Discussions with Regulators Hit a Stalemate
– Texas Democrat Beto O'Rourke Returned $1,000,000 Donation From FTX Founder Before Collapse – Here's Why
---