US Bankruptcy Judge Approves Binance.US $1.3B Deal for Voyager Digital, but Hurdles Remain – Here's the Latest
Disclosure: Crypto is a high-risk asset class. This article is provided for informational purposes and does not constitute investment advice. By using this website, you agree to our terms and conditions. We may utilise affiliate links within our content, and receive commission.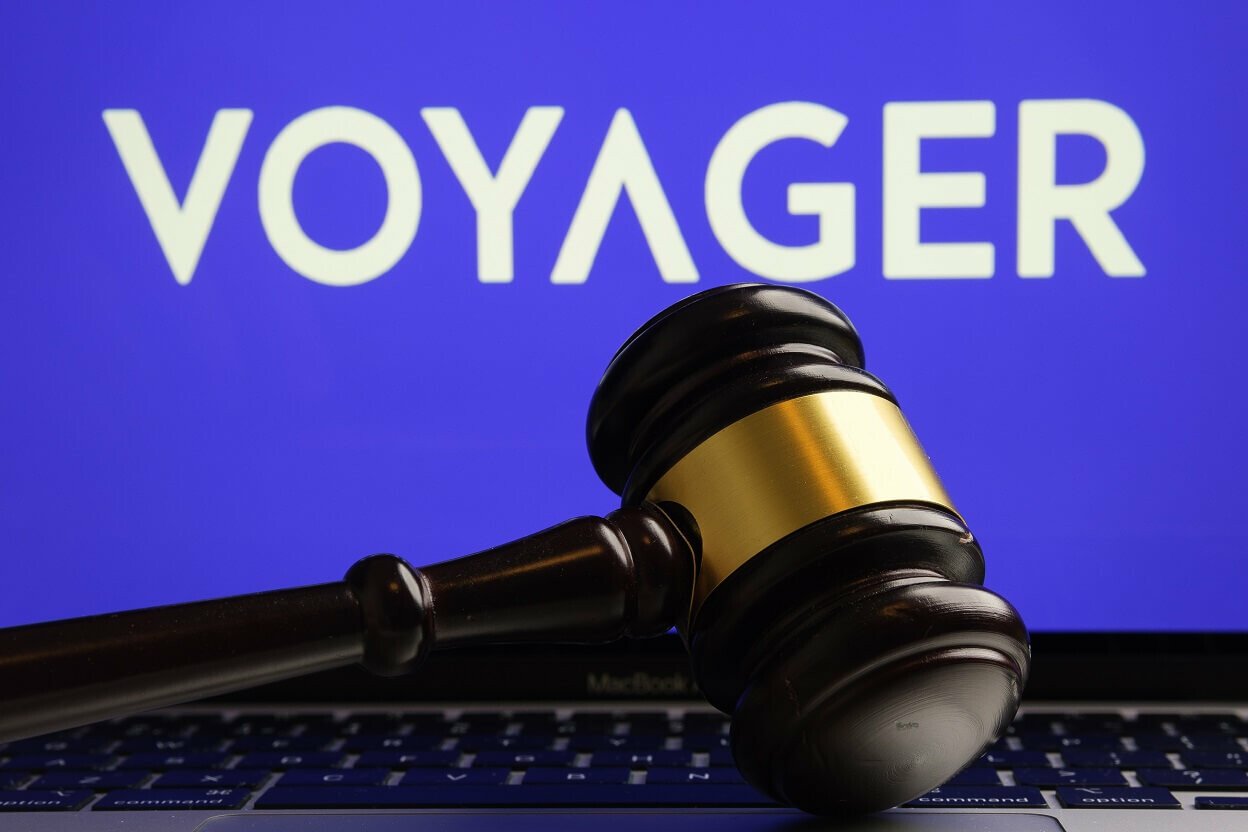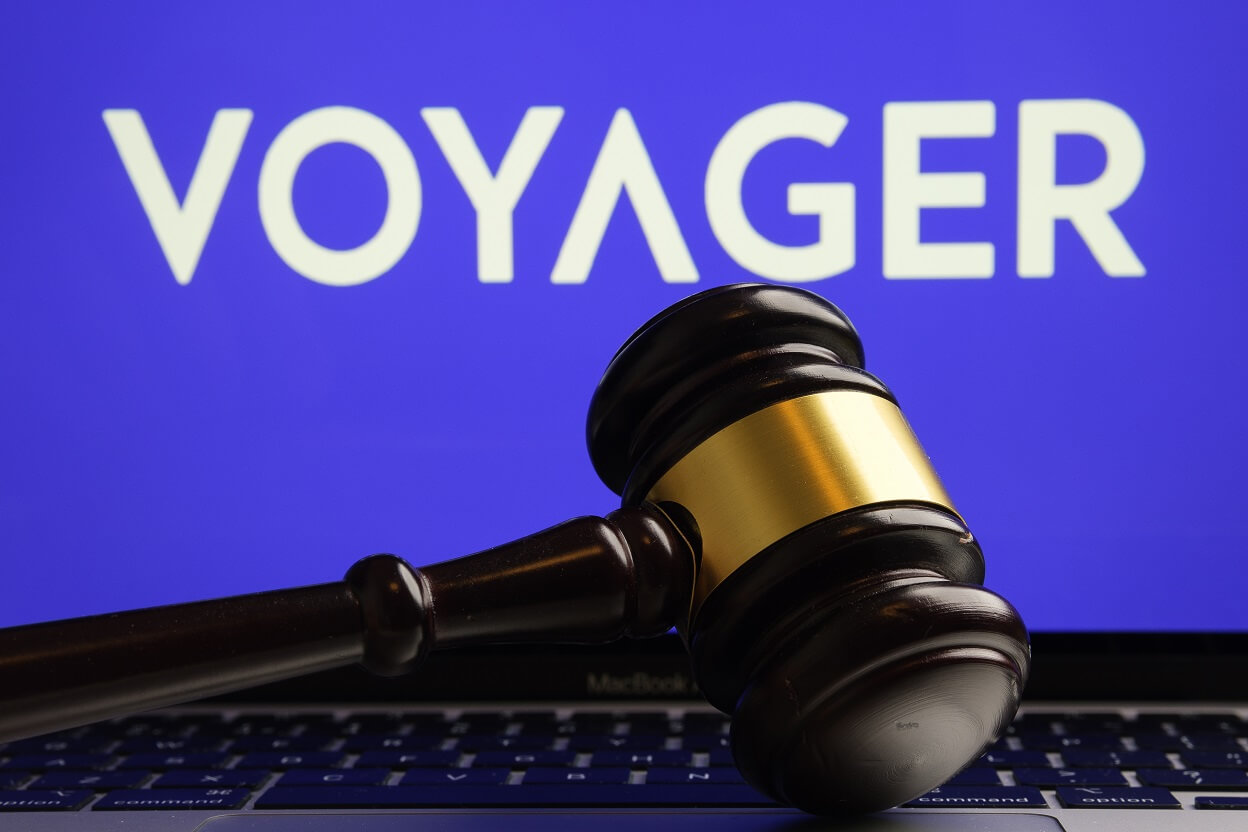 Voyager Digital, the bankrupt crypto lender, has been given the green light to sell its assets to Binance.US and transfer its customers to the exchange.
At a hearing in New York, US Bankruptcy Judge Michael Wiles approved Voyager's restructuring plan, thus allowing it to sell its assets to Binance.US in a deal valued at $1.3 billion, Reuters reported.
the judge approved the plan despite an objection from the US Securities and Exchange Commission (SEC), which was dismissed as "vague" by Judge Wiles. The regulator had raised concerns about Binance.US operating an unregistered securities exchange at the eleventh hour, but failed to present any compelling evidence to support its claim.
After the deal is closed, customers will finally be able to make withdrawals, with estimates that users will be able to recover 73% of the value of their deposits at the time of Voyager's bankruptcy filing.
That said, Voyager is not obligated to accept the exchange's offer. It will take up to a month for the company to review "new questions" about Binance.US's commitment to the acquisition, its regulatory compliance, and the security of customer deposits, said the report, citing Voyager's financial advisors.
Furthermore, the Committee on Foreign Investment in the United States (CFIUS) is investigating national security risks associated with foreign investment in Voyager, and this could be an obstacle to the acquisition as well.
It's not over
As a reminder, Voyager filed for chapter 11 bankruptcy in July, which was followed by a bidding war between Binance and the FTX exchange. At the end of October, FTX secured the approval of a US bankruptcy court to take over Voyager's assets, but it infamously collapsed soon after, and Binance was back in the game.
In mid-December, it was announced that Binance.US would buy up the remaining assets from the bankrupt crypto lender. The deal between the two companies valued Voyager at about $1 billion (a number made up largely of Voyager's liabilities to its clients), and it required Binance.US to deposit $10 million and reimburse Voyager for certain expenses up to $15 million. In total, the final purchase price allegedly came to $20 million, in addition to repayments to Voyager's customers.
Then in January, the SEC objected to Binance's efforts to buy these assets, saying that more information about the deal was needed and that Binance.US failed to provide sufficient details on its ability to close the deal.
Additionally, lawyers representing the Texas State Securities Board and the Texas Department of Banking claimed that there are close connections between Binance.com, BAM Management Co., CPZ Holdings, and Binance CEO Changpeng Zhao. They argued that Zhao owns CPZ Holdings, which owns Binance.US operator BAM Management, while BAM Trading is a wholly-owned subsidiary of BAM Management, and that therefore, Zhao appears to be the indirect owner of both Binance.US and Binance.com.
This is a problem, as it would potentially enable Binance.com to act in the US even though Binance.com purportedly does not deal with US customers.
In late February, the Texas legal team objected yet again to Binance.US' attempts to buy Voyager's assets. The issue, they reiterated, is the connection between Binance.US and Binance.
"The independence of Binance.US from Binance.com is of the utmost importance to safeguarding consumers' privacy and coin from improper uses. While Binance.US, as Purchaser, purports to operate independently from Binance.com, the [terms of use] suggest otherwise," the legal team argued.
And this past Sunday, a report by The Wall Street Journal, citing internal documents and employee messages, stated that Binance and Binance.US, despite their assertion of being separate entities, had shared personnel and finances, as well as a related organization that engaged in buying and selling of cryptocurrencies.
The report further claimed that Binance created its US platform as a shield from regulators.
____
Learn more:
– Binance's Secret Plot: Leaked Texts Reveal Plans to Evade U.S. Law Enforcement – What's Going On?
– Exchange Stablecoin Wars Hot Up – Coinbase to Suspend BUSD Trading on March

– Binance's Efforts to Woo SEC Chairman Gensler for US Regulatory Relations Uncovered – Here's What Happened
– Binance Faces Scrutiny as Senators Request Information on Business Operations – Crypto Clampdown Incoming?

– 22 Ways to Earn Crypto on Binance
– How to Choose a Cryptocurrency Exchange?
---