Two Good News for Crypto from Institutional Investors
Two significant news rocked the crypto world: first, major cryptocurrency exchange Binance just received an investment from the Singaporean government, and second, new Bitcoin futures are set to hit the market in December.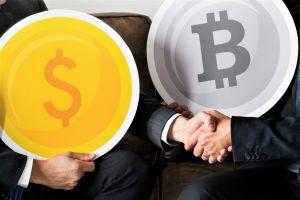 Binance has received an undisclosed amount from Vertex Ventures, the venture capital arm of government-owned investment company Temasek Holdings Pte from Singapore. The investment is set to boost Binance's plans to allow users of their platform to trade crypto for the Singaporean dollar and vice versa. The platform only recently started testing fiat to crypto transactions in Uganda, as they opened a chapter of their company there.
Meanwhile, Bakkt, a heavyweight crypto platform launched by Intercontinental Exchange (ICE), the parent company of the New York Stock Exchange, will start clearing Bitcoin futures on December 12th. According to the ICE-issued document revealing the details of these news, the "physical" Bitcoin backing the futures contract will be held in a so-called "digital asset warehouse" that was created by Bakkt and ICE in a collaborative effort.
As pointed out by Joseph Young, a cryptocurrency reporter and analyst, Bakkt's upcoming arrival could likely catalyze thousands of traders to invest in this space and may even persuade the US Securities and Exchange Commission (SEC) to reconsider their position on this market.
For those who don't see what the big deal about institutional investors' support for crypto is, Changpeng Zhao, the CEO of Binance, offered an explanation. He asked on Twitter, "What happens when a fund like Fidelity allocates a mere 5 percent of their portfolio to crypto? Have you calculated how much that is?"
He further explains:
As reported in October, the fourth largest asset manager with USD 7.2 trillion in assets under management, the US-based Fidelity Investments has announced that it is launching a new company aimed at financial institutions that want to trade and store digital assets.
---