Twitter CEO Becomes New Crypto Superstar This Week
Disclosure: Crypto is a high-risk asset class. This article is provided for informational purposes and does not constitute investment advice. By using this website, you agree to our terms and conditions. We may utilise affiliate links within our content, and receive commission.
Jack Dorsey, co-founder and CEO of social media giant Twitter as well as founder and CEO of mobile payments company Square, has become a new crypto superstar this week.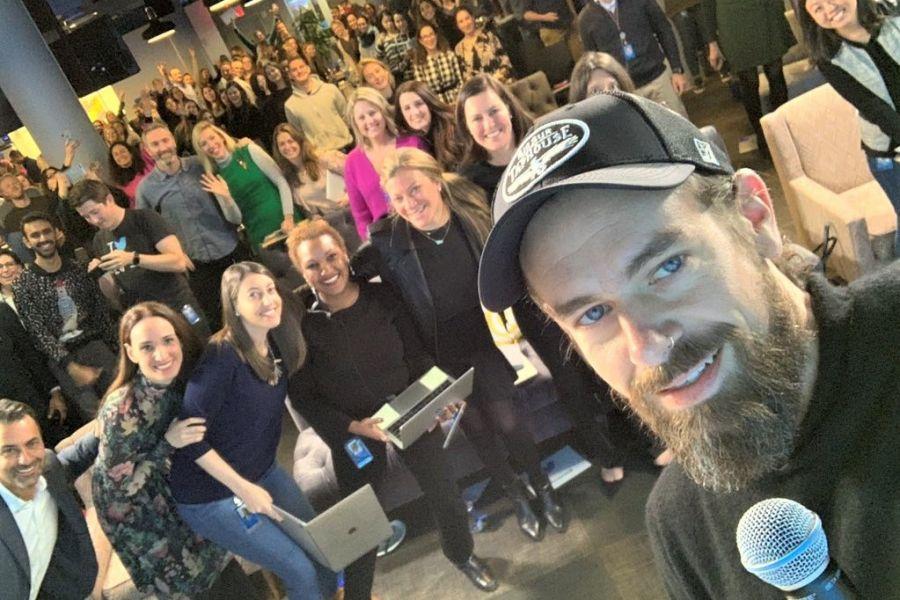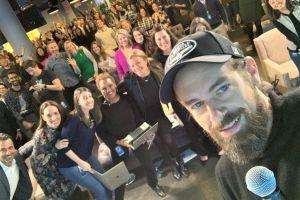 Dorsey, who has more than 4 million followers on Twitter, once again confirmed he is a huge fan of Bitcoin and holds "enough" of what he considers could become "the native currency of the internet." He has also participated in carrying Bitcoin's "Lightning Torch" game, which includes him receiving money from the one behind him in the queue and sending it on with an addition to the next person in order to promote the Lightning Network.
To a question of "Jack, which all coins/tokons [sic] you holding??" by a Twitter user he replied, "I only have bitcoin," to which Changpeng Zhao, CEO of major cryptocurrency exchange Binance, tweeted a gif which says, "One of us! One of us!" to general delight. As to why he likes the currency so much, he wrote, "Bitcoin is resilient. Bitcoin is principled. Bitcoin is native to internet ideals. And it's a great brand."
He also wouldn't be opposed to the possibility of adding a feature that lets users tip others in satoshis for their tweets, writing "Love the idea" in response to the pitch. Dorsey is a man of few words, at least according to his Twitter account. A tweet saying "Buy ETH" received a simple answer from him: "No." He did, however, give a longer answer to this question on the Joe Rogan Experience podcast, where he said that the Cash app by Square – which currently supports Bitcoin – would not be adding support for any other cryptocurrency in the near future.
And when he shows his support for Bitcoin, it does not end on mere words. Bitcoin users have been passing around a so-called Lightning Torch, which is a game wherein each participant adds a little bitcoin to a payment, then passes it onto someone on Twitter that they trust, in order to spread awareness of the second-layer Lightning Network technology. With Dorsey's participation, the payment has now reached roughly 2,860,000 satoshis. At the time of writing, 143 unique participants have left their legacy in the game. According to the official website, the last participant was Dorsey himself, who sent his torch to Elizabeth Stark, the CEO of Lightning Labs, the company behind Lightning Network. However, Dorsey is among investors in Lightning Labs.
However, not everyone thinks Dorsey is out to promote Bitcoin out of the goodness of his own heart. "Calm down about Jack and Lightning, My man's just shilling his bags y'all. Somehow when he does it he's a hero but when i do it the SEC comes after me," writes Twitter user @Mansa_Godson. He's not the only one to think so: the Joe Rogan Experience interview was heavily downvoted on YouTube due to Rogan's reluctance to pose any questions about Twitter "censorship" which saw controversial figures such as American radio show host and conspiracy theorist Alex Jones banned from the platform. Joe Rogan has already announced that Dorsey will return for a second interview, with Rogan vowing to pose the CEO a tougher set of questions relating to censorship on Twitter.
Another big issue that viewers took with the interview is the fact that the Cash app is a sponsor of the Joe Rogan Experience, which could have prompted Rogan to stick to "safe" topics in his interview with Dorsey, as well as let Dorsey talk up the potential of Bitcoin. Still, most of the community is simply happy to have a big figure from the internet world backing Bitcoin and recognizing its potential, as they believe this could pave the way towards mass adoption.
---