Turkish Inflation and Lira Woes Makes Crypto The Great Mitigator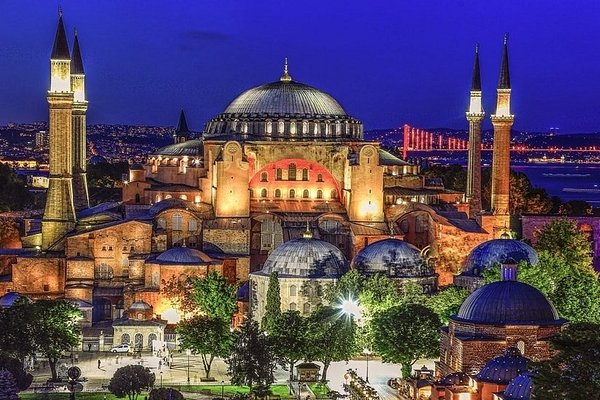 Notwithstanding the Ukraine war, 2022 will most likely go down in history as the year of inflation. Following decades of sub-5% inflation in the United States and the European Union, prices have risen by around 9% in both areas, driven predominantly by supply shocks to energy and food (not to mention quantitative easing).
But as bad as 9% is for economies that have enjoyed 2% inflation or lower for many years, it's still not as bad as the inflation wreaking havoc on the Turkish economy. Newly published official figures put year-on-year inflation in Turkey at 80%, while unofficial measures suggest real inflation topped 140% as far back as April.
Such eye-watering figures have hit Turkish residents hard, yet many have found one fairly novel means of lessening the impact of inflation: cryptocurrency. Yes, while Turkey's reputation as an undemocratic nation might imply that crypto isn't welcome in the Eurasian nation, it boasts one of the highest cryptocurrency ownership rates in the world, showing that bitcoin is used for more than just risky speculation.
Double-Digit Inflation = Cryptocurrency Adoption?

Turkey's official consumer prices index rose by 80.2% year-on-year in August, up from an already high 79.6% in July. This represents the first time official inflation has passed 80% since 1998, and it also represents the highest rate recorded during President Recep Tayyip Erdoğan's nearly 20-year rulership.
In Turkey's case, loose monetary policy is generally blamed for rampant inflation, with Erdoğan refusing to raise interest rates to a level where they would potentially suppress price rises. That said, the government is claiming that inflation will begin falling towards the end of the year.
"In the months ahead, we will witness inflation losing speed even more," Nureddin Nebati, the country's finance minister, wrote on Twitter. "We will drive high inflation out of these lands, never to return again."
Regardless of what will happen in the future, inflation is already biting ordinary Turks now, and has been doing so for several years. This is evident in its data for cryptocurrency ownership, with figures presented by Statista showing that 20% of the population owned or had owned crypto in 2019, rising to 25% in 2021.
What's interesting about global cryptocurrency ownership data is that it highlights how such ownership is generally highest in nations facing similar stresses as Turkey. That is, inflation drives people towards bitcoin and other cryptocurrencies as a means of preserving (or increasing) whatever modest wealth they have.
Accordingly, Turkey has one of the most thriving cryptocurrency markets in the world, even though the government has sought to restrict it in various ways in recent months (so far unsuccessfully).
Possibly one of the clearest signs of how busy the Turkish crypto market is came in December 2021, when data from Chainalysis and Kaiko revealed that the nation's borders were clocking around one million cryptocurrency transactions per day.
Where Turkey and Cryptocurrency Will Go From Here
Meanwhile, people on the ground confirm that they've invested in bitcoin and other cryptocurrencies precisely because of the Turkish lira's woes.
"If my savings are in lira, they are losing value," said Izzet Emre Ari, a twenty-something computer engineer who spoke to Reuters in 2021.
Such is the momentum behind cryptocurrency trading in Turkey that some observers within the country have talked of a process of 'cryptolization,' as the local population shifts to crypto as a means of preserving wealth.
"In the past it was dollarization, meaning in order to avoid fluctuations in their currency people kept their assets in dollars," said Turan Sert, an adviser to the Paribu exchange in Turkey, who spoke to Al Jazeera in January. "Now the recent trend is being called cryptolization."
Even more recently, industry figures in Turkey suggest that 2022's bear market hasn't done too much to dampen the enthusiasm of Turks for crypto. This is because, even though BTC has fallen by 71% since an all-time high of USD 69,000 in November, the Turkish lira has fallen even harder.
"The trading volume [in the cryptocurrency market] is high in Turkey, the demand is high, because we are looking to protect our money from high inflation and high interest rates. There are 5.5-6 million Turks who hold a cryptocurrency account in the country and if you include family members, this is something that interests around 10-12 million people" said consultant and author Vedat Guven, who was interviewed by German state-owned news broadcaster DW in May.
---