Top Crypto Trending Today 21 September: ETH, ETC, CAKE, BTC, ETHw, SHIB, TAMA, XRP, BNB, HNT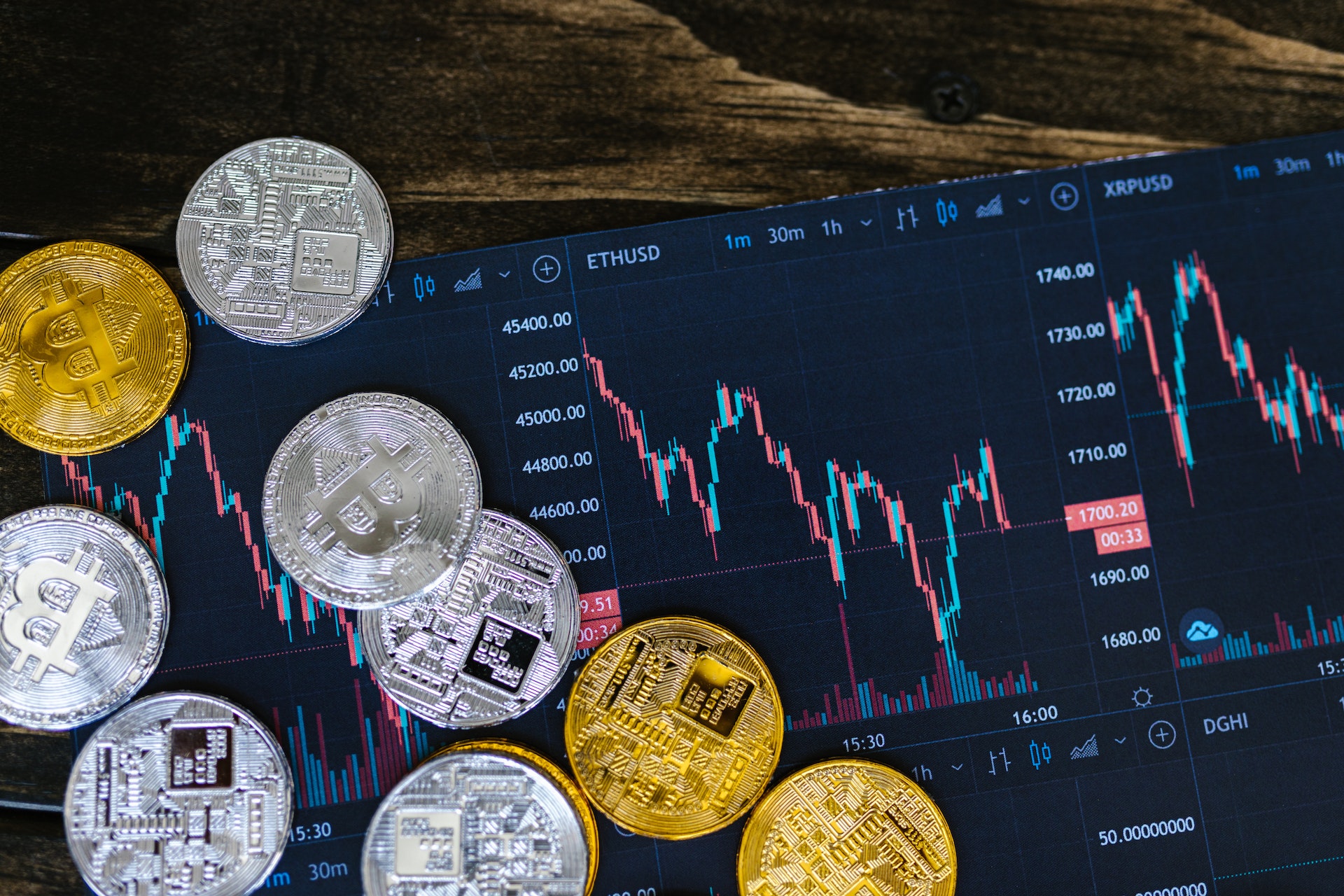 The cryptocurrency market is down again today after a modest rebound yesterday. Its total cap stands at $959 billion, down by 1.6% in the past 24 hours and by 6.5% in the last seven days. Its subdued state is largely the result of ongoing negative investor sentiment with regards to rising interest rates, with the Federal Reserve likely to hike its base rate yet again today.
However, given just how far down prices have been pushed by external macroeconomic events, a strong recovery is due sooner or later. This article looks at the top cryptocurrencies trending today, all of which are likely to move strongly upwards once market conditions become more favorable.
Top Crypto Trending Today
Ethereum (ETH)
Ethereum is down by 2.5% in the past 24 hours, at $1,328. This represents a 15% drop in a week and an 18% fall in a month.
ETH's indicators show that it's at a low ebb, and should rise again soon enough. Its RSI (purple) has fallen below 40, and its 30-day moving average (red) is sinking below its 200-day (blue). Therefore, from a purely technical perspective it's due a rebound.
ETH is also due a rebound for fundamental reasons, with the successful Merge meaning it's now deflationary. However, this will clearly take time, with the absence of a massive bull rally immediately following the Merge meaning that some newcomers quickly sold their positions.
Ripple (XRP)
At $0.400467, XRP is one of the few major coins to post significant gains today. It's up by 1% in an hour, 5% in a day, and by 20% in a week.
XRP's chart shows great momentum. And judging by its RSI not having reached 70 yet, this momentum still has room to increase further.
XRP is currently rallying because recent developments in the Ripple and SEC case suggest that this case may be drawing to a close. In particular, both parties have filed motions for a summary judgment, something which could be granted soon.
Ethereum Classic (ETC)
ETC is $28.49 as of writing, representing a 3.5% drop in a day. It has also fallen by 19.5% in a week and by 16% in a month.
ETC's indicators reveal that it's on a downwards swing. This fall may take some time to play out, given that the altcoin had been rallying hard prior to the Merge.
Still, now that Ethereum Classic is one of a few remaining proof-of-work coins, it may see longer term gains. The recent influx of former Ethereum miners has strengthened its network, which in turn will boost adoption in the long run, thereby increasing demand for ETC.
PancakeSwap (CAKE)
At $4.26, CAKE is down by 2% in the last 24 hours. It is, however, up by 3% in a week and 8% in a month.
CAKE's indicators are promising. Both its RSI and 30-day moving average are rising, suggesting growing momentum and a possible breakout.
One big reason for CAKE's good performance over the past few days is that Opera has indicated the PancakeSwap exchange into its Web3 browser, something which is likely to boost its usage considerably.
Bitcoin (BTC)
BTC is down by 2.5% today, at $18,879. This represents a 6.5% dip in a week and a 12.5% drop in a month.
BTC's indicators show that it's nearing a bottom. In fact, it arguably reached a bottom as far back as June, yet due to macroeconomic conditions, it's yet to mount a serious comeback.
Given BTC's status, this is only a matter of time. And it's arguable that Ethereum's shift to PoS makes BTC even more valuable, as one of the last remaining big -- and secure -- PoW coins.
Ethereum PoW (ETHW)
ETHW has plunged by 11% in the past 24 hours. At $6.14, it's also down by 80% in a week and 85% in a fortnight.
ETHW has pretty much fallen since it forked from Ethereum and received its initial listings. Its RSI, however, hints at a possible move upwards, although at 50, it's difficult to read too much into this.
Since forking, Ethereum Proof of Work has suffered technical issues and replay attacks. However, it continues to receive new listings, so who knows where it might end up in the future.
Shiba Inu (SHIB)
At $0.00001046, SHIB has dropped by 4% in a day and by 13.5% in a week. It's also down by 22.5% in a month.
SHIB's RSI sits just above 35, indicating a little overselling. From a purely technical perspective, this should mean that it rises again soon.
Shiba Inu's most recent news is that it has begun rolling out its long-awaited Shiba Eternity blockchain-based card game. This is an important step for the cryptocurrency, in that it will help it move away from its perception as a simple meme token.
Tamadoge (TAMA)
Having successfully ended its presale, TAMA is preparing for its first listings. The Ethereum-based play-to-earn metaverse platform raised more than $19 million in its sale, doing so in a matter of weeks.
Now, it will announce its first major CEX listing on Friday. From there others will follow, and while this new coin listing may introduce some volatility in the short-run, it will provide considerable liquidity and stability in the long run.
Binance Coin (BNB)
BNB has fallen to $264.72 today, a dip of 1.5% in the past 24 hours. This is a 4.5% fall in a week and a 12.5% decrease in the last 30 days.
BNB's indicators are in line with market averages, which is not surprising given that it's the native token of the market's largest exchange.
Nonetheless, because BNB will see increased usage with more trading on Binance, it's very likely to pick up again when the market as a whole picks up.
Helium (HNT)
At $4.60, HNT is up by 3.5% in the past day. Its current level also represents a 35% rise in the past fortnight, although it is down by more or less the same amount in the past month.
HNT's indicators have been down for a while, but now it looks like they may be resuscitating, having hit a bottom at the start of this month.
A provider of decentralized wireless infrastructure, Helium is attracting renewed interest after announcing a partnership with T-Mobile to launch its own mobile network. Needless to say, this could help it gain plenty of adoption once it goes live.
---