Top Bridgewater Executive Joins Crypto Investment Management Firm BlockTower Capital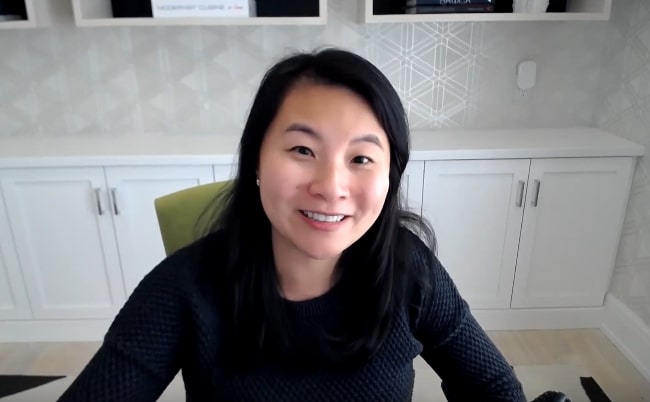 Diana Zhang, former CEO deputy and chief operating officer of the investment research department at major global investment firm Bridgewater Associates, has joined crypto investment management firm BlockTower Capital.
She has been appointed as BlockTower's inaugural Chief Operating Officer, as reported by Bloomberg.
Zhang has transitioned from Ray Dalio's renowned $150 billion investment management firm to join the cryptocurrency industry, defying the recent trend of crypto executives opting for traditional finance positions, which are viewed as more stable.
Embracing Crypto Opportunities
"Joining BlockTower in the late innings of crypto winter was an incredibly attractive opportunity - I would have actually been nervous about jumping into the industry at the height of the bull cycle when things felt so frothy," Zhang was quoted as saying.
"But here was a long-established firm that was still standing strong after crypto's Lehman moment and well-positioned to take advantage of the new playing field"
Per Zhang's LinkedIn profile, she started working at BlockTower in February this year.
"Hired with a mandate to own management oversight of the firm, both in the day-to-day and in the driving of new growth paths," the job description says.
Prior to her current role, her LinkedIn profile reveals that she had a 16-year tenure at Bridgewater. She began as an Investment Associate in 2006, later advancing to the position of COO for the Investment Research Department.
Subsequently, she became the Director of the Investment Associate Program and was appointed as CEO Deputy in 2015.
In January 2021, she joined as a "pilot member" of the Executive on Loan Program.
BlockTower is a crypto and blockchain investment firm founded in 2017 by Ari Paul, a portfolio manager for the University of Chicago, and former Goldman Sachs Vice President Matthew Goetz.
Goetz told Bloomberg that the firm had a total staff of about 30 people and that it opened an office in New York City in March.
But the company has also been acquiring talent, hiring highly experienced people in important positions.
"You don't build an enduring, category-defining firm without investing in world-class executive management."
Besides Zhang, the company recently hired Danny Goodman, former vice president of finance and strategy at bankrupt miner Core Scientific, Ryan Silva, former senior portfolio manager at the failed lender Celsius Network, and Kevin Miao, former vice president of structured products trading at Citigroup.
Furthermore, according to Goetz,
"We are looking at growth opportunities in several forms - investment strategies, franchises, people, technology, even new companies."
The company is now investing in ways to enable traditional assets, such as bonds, to trade using the benefits of blockchain technology, Goetz said.
BlockTower shut down its "market-neutral" crypto fund earlier in the year, which at one point oversaw more than $100 million, Bloomberg reported.
Goetz stated that the decision wasn't "related to FTX losses or any particular event" but that it was "a proactive decision we made as fiduciaries."
____
Learn more:
- Head of Exchange Vishal Gupta Leaving Coinbase
- Mastercard's NFT Product Lead Resigns, Leaves Behind a Surprising Farewell Gift

- Crypto Firm Anchorage Digital to Lay Off 20% of Staff Citing US Regulatory Uncertainty – Here's What You Need to Know
- Microsoft Fired its Metaverse Team

- The Difference Between Bitcoin and Traditional Currencies
- What is Blockchain Technology?
---