Tom Lee Gives Up on Forecasting Bitcoin Price
Disclosure: Crypto is a high-risk asset class. This article is provided for informational purposes and does not constitute investment advice. By using this website, you agree to our terms and conditions. We may utilise affiliate links within our content, and receive commission.
It seems that, famous Bitcoin bull and head of Fundstrat Global Advisors, Tom Lee, has given up forecasting Bitcoin price.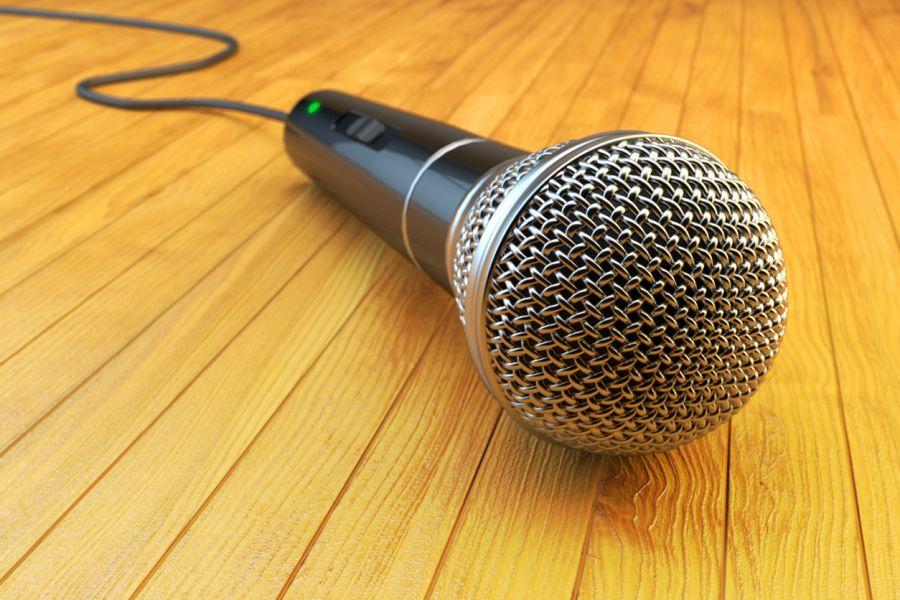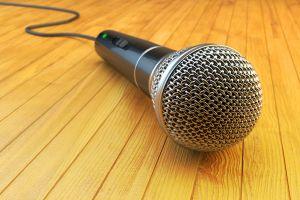 Source: iStock/cybrain
In a note to clients, dated December 13th, Lee wrote, "We are tired of people asking us about target prices […] Because of the inherent volatility in crypto, we will cease to provide any timeframes for the realization of fair value," Bloomberg reported.
His decision to opt out of the forecast game may not come as a surprise, as his predictions were notable for being highly optimistic, as well as falling very far off the mark this year. He started out by saying that Bitcoin could climb back to USD 20,000 by mid-year and even reach USD 25,000 by the end of December. He later amended this end-of-the-year forecast, pulling it down to a USD 22,000 – USD 20,000 range. Then in November, when Bitcoin was trading at around USD 5,500, Lee was certain the price would triple in the remaining month and a half.
As it is now, we are ten days out from 2019, and the price is stubbornly refusing to follow these forecasts, currently trading at around USD 4,000 – still more than what we have seen throughout most of December. Lee wasn't discouraged then either, instead saying that the market is wrong and that Bitcoin's true value lies between USD 13,800 and USD 14,800, given the number of active wallet addresses, usage per account and factors influencing supply. This was yet another of his statements that was met with ridicule, and would prove to be the last prediction he gave before quitting the issue altogether.
Bitcoin price chart: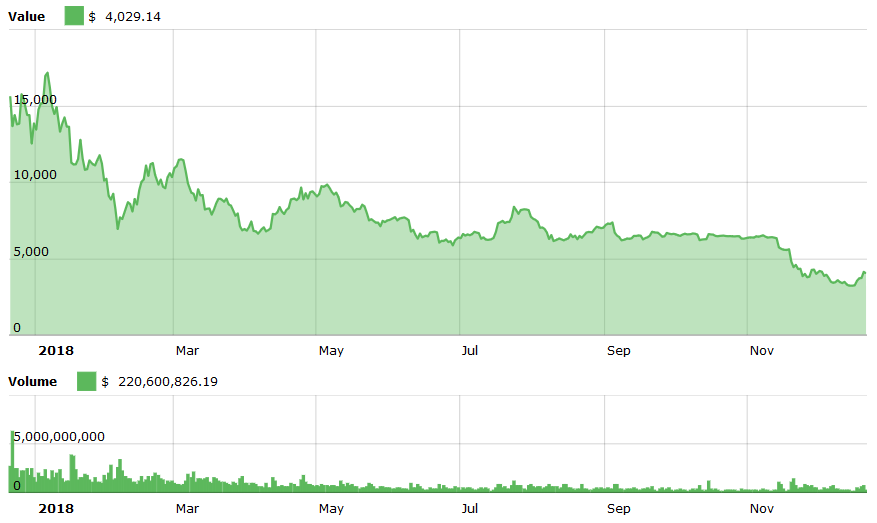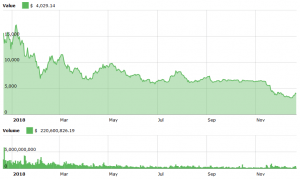 Tom Lee is hardly the only one whose predictions fell short. Many were hoping for an end of the year bull run similar to what happened in December 2017, when many cryptocurrencies reached their all-time highs, and Bitcoin itself climbed to almost USD 20,000. To the contrary, 2018 has disappointed many, but the internet does not forget and so many of the forecasts by other notable names in the industry still stand.
For example, in May, Arthur Hayes of BitMEX estimated that Bitcoin will be worth USD 50,000 by 2018 year end, however, in November he was already talking about a USD 2,000 – USD 3,000 range. In November 2017, Mike Novogratz of Galaxy Digital forecasted that Bitcoin might reach USD 40,000 in 2018. In November this year he estimated that the price will stand in a USD 3,000 – USD 6,000 range "until institutional investors step in."
Meanwhile, software tycoon John McAfee still stands by his prediction that Bitcoin will reach USD 1 million by the end of 2020, which is best known by the fact that McAfee promised to eat his own genitalia on national TV if that should not happen.
Other, less attention-grabbing predictions include investor Tim Draper, who was "told by spirits" that Bitcoin would reach USD 250,000 by 2022; Anthony Pompliano, co-founder and partner at Morgan Creek Digital, a digital asset management firm, who saw BTC rising to USD 50,000 by the end of this year; and Brian Kelly, founder and CEO of digital-asset investment firm BKCM LLC, who agrees with Draper on the USD 250k by 2022 forecast.
---