This Video Shows How Blockchain Can Get Closer to Non-tech Savvy User
Tenzorum Project, a key management protocol for a decentralized web, has recently integrated with Parity, to give users that are not very tech savvy access to dapps (decentralized apps) and blockchain in general. The current build is being tested with a small group of users.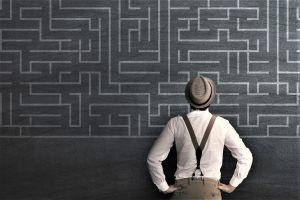 (Parity is an Ethereum client that helps companies and private individuals to interact with the Ethereum blockchain.)
Tenzorum builds the infrastructure to allow a user to interact with decentralized applications across multiple chains. It manages keys, access and is being built from the ground up to enable an user-experience friendly ecosystem of Blockchain powered products and services, according to the website.
"So far we have about 20 million token holders in the world, so a small number of people have benefited from the crypto world. If we remain true to the ethos of an equitable economy, then it's time we build tools for a non-tech savvy consumer base to benefit from the crypto economy," Daniel Bar, co-founder of Tenzorum Project, told Cryptonews.com.
He explained that in their solution, the key is stored on your phone while the dapp you're interacting with (e.g. CryptoKitties in the video below) is decoupled from the key.
"This is turning your phone into an equivalent of a hardware wallet. The user experience considerations in this design are making it seamless to interact with keys on mainnet for mainstream consumers. The method is very familiar for Asian consumers who are used to WeChat," according to Bar.
This is how login using the integration of the Parity signer with a web extension looks like:
The project is not just aiming for Ethereum-based dapps: Nebulas dapps, from the fast growing network in China, are also included in it. Working on decentralized access aspects like key management, access recovery, and multifactor authentication, the team is looking at developing the tools to "onboard the next 100 million consumers" to the blockchain and decentralized tech ecosystem, according to Bar.
---