This is Why These Two Crypto Companies Joined Libra Association
Many discussions have been led about Facebook's recent announcement of Libra coin planned for launch in 2020, from the regulatory issues to the praises and criticism directed towards it from the crypto community.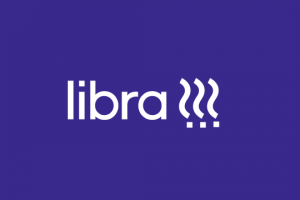 One element that needs more attention seems to be the Founding Members, or the members of the Libra Association – the initial group of organizations that will work together on finalizing the association's charter and governing the project.
Four blockchain related companies have joined the club:
Anchorage, a digital asset custody;
Bison Trails, an infrastructure platform for a number of protocols and blockchains;
Coinbase, a major crypto company, best known for its exchange and wallet services;
Xapo Holdings Limited, a custodian of the cryptocurrency.
While Coinbase and Xapo did not reply to our requests for comment, Anchorage and Bison Trails have agreed to tell their story why they have decided to join the Libra Association.
Why did you join?
Joe Lallouz, CEO of Bison Trails, told Cryptonews.com that while the company has been building the platform and working closely with technical teams, Libra was searching for "a crypto-native partner that was deeply technical and could help the association build and scale its node infrastructure". On the recommendation from the industry colleagues, Libra reached out to the platform.
The CEO said that it's only natural that a protocol agnostic infrastructure platform as theirs, which has the experience of working with some the largest custodians, exchanges, funds, and developers to power their nodes, would want to be a part of an effort to build and scale the platform from its earliest stages and through its mainnet launch. And while Bison Trails hasn't invested in the association membership yet, they "have committed to being a Founding Member of the association like everyone else," said Lallouz.
Similarly, Diogo Monica, Co-founder and President of Anchorage, which is backed by investment powerhouse Andreessen Horowitz (also the member of the Association), believes that it's the custody provider's expertise that will help Libra, particularly their familiarity with the core technical challenges that any project like Libra will face, as well as their knowledge in cryptography, distributed systems, and security engineering. This will make Libra a more secure network, the President told Cryptonews.com. "We joined the Libra Association because we believe in its mission of creating a simple global currency and financial infrastructure that empowers billions of people", added Monica.
Benefits and concerns
Being a part of the Association comes with its perks. For Anchorage, it's the chance to work with a diverse group of "innovative, mission-oriented companies and organizations", from which they can learn, while continuing their work on advancing institutional participation in the digital asset class, as Monica said.
_______________________________
_______________________________
Lallouz added that, while Bison Trails works on helping democratize access to blockchains, by making it easy for companies and teams to deploy nodes and build applications on top of new networks, Libra is a great opportunity "for the pioneers of tomorrow" to build the next generation of decentralized technology.
Many within the community have expressed a concern (even by trolling) that members of the Association have too much power over the Libra project, which would lead to safety and privacy concerns. But Lallouz said that being a founding member doesn't take away from crypto but helps it, because it "enables us to power the technology, stay true to our values of democratizing access, and be part of the governance for this pivotal project." The diversity within the Association will enable an open discourse and differing opinions on governance, to which Bison Trails wants to "provide a crypto-native opinion."
Lallouz explained that the Libra network is public and members of the Association have one vote each, which minimizes their individual power. Furthermore, Monica said, the Association's members hail from various industries, and "by distributing governance, the Association was designed to prevent any one entity from accumulating too much power."
Meanwhile, Kathryn Haun, managing partner at Andreessen, said recently, that the Libra Association will spend the next few months debating decisions around how the new digital currency will be overseen, Fortune reported.
The Libra Association: Founding Members
Below is the initial group of 28 organizations that will work together on finalizing the association's charter and become "Founding Members" upon its completion are, by industry:
Payments: Mastercard, PayPal, PayU (Naspers' fintech arm), Stripe, Visa
Technology and marketplaces: Booking Holdings, eBay, Facebook/Calibra, Farfetch, Lyft, MercadoPago, Spotify AB, Uber Technologies, Inc.
Telecommunications: Iliad, Vodafone Group
Blockchain: Anchorage, Bison Trails, Coinbase, Inc., Xapo Holdings Limited
Venture Capital: Andreessen Horowitz, Breakthrough Initiatives, Ribbit Capital, Thrive Capital, Union Square Ventures
Nonprofit and multilateral organizations, and academic institutions: Creative Destruction Lab, Kiva, Mercy Corps, Women's World Banking
According to the Libra whitepaper, they hope to have approximately 100 members of the Libra Association by the target launch in the first half of 2020.
Also, the Libra website states that in order to join the Association companies are obliged to pay at least USD 10 million, which also gives a right to become a validator node.
"Validator nodes, represented in the [Libra Association Council], have the ultimate power. The council delegates many of its executive powers to the association's management but retains authority to override delegated decisions and keep key decisions to itself, with the most important ones requiring a greater than two-thirds supermajority," as it's explained on the Libra's website.
---