This Is What EU Wants From Blockchain and DLT
European Union recently rewarded six blockchain / distributed ledger technology (DLT) projects, showing its interest in teams that aim to solve sustainability challenges.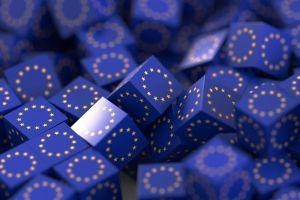 The European Innovation Council (EIC), has awarded EUR 5 million (USD 5.7 million) to six winners of its call to propose ideas for "scalable, deployable and high-impact blockchain solutions for societal challenges." Though there were originally supposed to be five winners, two participants were tied, thus splitting the reward money.
EIC was introduced by the union's executive branch, the European Commission, to support the commercialization of "high-risk, high-impact" technologies in the European Union.
Closing the call in September 2019, the organization received 176 applications from 43 countries. 10% of the proposals came from individuals, 10% from public institutions, and nearly 80% from startups and small and mid-size enterprises.
Per EIC's announcement, these winners of the EIC Prize on Blockchains for Social Good are the solutions that "propose blockchain applications for fair trade and circular economy, increasing transparency in production processes and quality information, improving accountability and contributing to financial inclusion and renewable energy."
The winners in their respective areas are as follows:
Maria Gabriel, Commissioner for Innovation Research, Culture, Education and Youth, stated that these proposed solutions demonstrate that blockchain can support fair trade, increase transparency in production processes and e-commerce, as well as assist financial inclusion, therefore forming positive social change.
Thierry Breton, Commissioner for the Internal Market, added that "Europe has to fully recognize and support European technological innovations to address both industrial and sustainability challenges."
The "revolutionary potential of blockchains," said EIC, has been tested in the financial domain, but its possible applications in social domains haven't been explored as much, nor its ability to address sustainability challenges.
EIC concluded that:
"The results of this Prize are very important for the development of the Next Generation Internet (NGI) initiative, which will continue to explore the potential of Blockchain in new application areas, in particular to address local and global sustainability challenges in relation to the SDGs [Sustainable Development Goals]."
The NGI initiative was launched by the European Commission in 2016. As they said, it has for a goal to shape the future internet as an interoperable platform ecosystem that encompasses six core values: openness, inclusivity, transparency, privacy, cooperation, and protection of data.
___
Learn more: Bitcoin Is Blockchain's 'Killer App,' But Blockchain Is Catching Up
---