This Crypto Custody Joins New Trend With Interest Bearing Deposits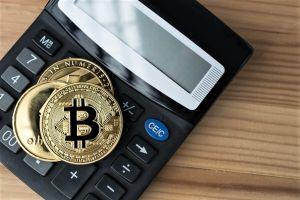 The cryptoverse, being young and booming as it is, gives birth to new solutions or implement more traditional business models almost on a daily basis. The latest trend we're probably going to see a lot more of is new offers to earn some interest on your digital assets. (Updated: Vo1t changed yield-related information - they offer 3% annual yield, which is dependent on the appetite of pre-approved borrowers and market rates (currently averaging 4% on Bitcoin and rising as you go down the market capitalization table.)
The newest company to enter the fray on this front is provider of cold storage custody for institutions Vo1t. Founded in 2015 in the UK and backed by blockchain investment company KR1 (previously - Kryptonite1), Vo1t hopes to pull in more institutional investors, as they're launching a new cold storage feature, called Vo1t Prime Account. It offers a 3% annual yield and is available only for organizations willing to deposit at least USD 1 million worth of digital assets into their cold storage. However, the company claims there are no other fees. At this stage, they support Bitcoin, Ether, Litecoin, Ethereum Classic, and Bitcoin Cash.
The company explained that the interest is generated from over-collateralised lending of a "minority percentage" of the client assets to Vo1t approved borrowers. These loans are callable, so deposits can be withdrawn on demand by the client. Also, according to the company, the dollar value of collateral exceeds the amount on loan and is housed in Vo1t's insured cold storage and is fully segregated.
According to the company, the prime account "is comparable to a brokerage account held at an agency lender such as State Street or BNY Mellon."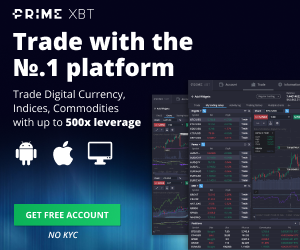 "This arrangement is suitable for institutions looking to make a passive return on their cold storage digital assets as a value add within their broader portfolio strategy," Sebastian Higgs, Director at the company, added.
The company explained that the interest return has been highlighted as dependent on the appetite of pre-approved borrowers and market rates (currently averaging 4% on Bitcoin and rising as you go down the market capitalization table).
Meanwhile, Vo1t CEO Miles Parry said that the prime account "is the first step in a broader approach towards yield enhancement services and we expect to have further announcements around this soon."
In November 2018, Vo1t was valued at USD 17 million after it raised USD 2 million.
Meanwhile, as reported, US-based cryptocurrency lending startup BlockFi has been doing a similar thing, as well, and has already gained some traction. Its recently launched interest-yielding crypto deposit accounts already pulled in more than USD 35 million, mostly from institutions, according to Coindesk. Out of that number, the majority (USD 25 million) came after the launch on March 4.
Also, as reported, another discussion taking place is if handing over your private keys to a third party is worth getting an interest rate that may vary.