This Bitcoin Ad Prompts Mixed Reactions
Disclosure: Crypto is a high-risk asset class. This article is provided for informational purposes and does not constitute investment advice. By using this website, you agree to our terms and conditions. We may utilise affiliate links within our content, and receive commission.
Grayscale, a cryptocurrency asset management firm, owned by Digital Currency Group (DCG), launched a new pro-bitcoin ad campaign 'Drop Gold' to somewhat mixed reactions.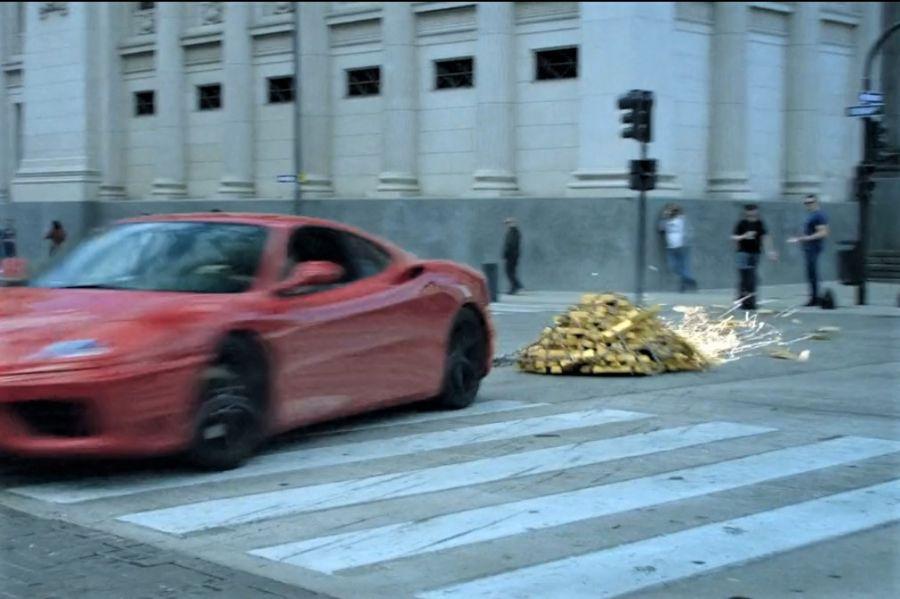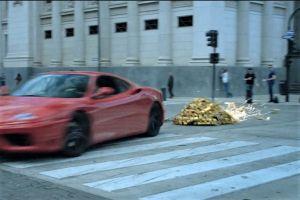 According to Barry Silbert, the founder of DCG and CEO of Grayscale, "The bitcoin vs. gold battle begins" as their new ad will be played on TVs across the US.
The Drop Gold campaign essentially presents bitcoin as an alternative to gold investments and is promoting bitcoin investment within Grayscale's Bitcoin Investment Trust (BIT), which started trading in 2015 under GBTC, the stock ticker of BIT.
Grayscale explains on their campaign site that "it's not that gold is bad. It's just that bitcoin is better." The ad itself asks the audiences of the digital age why they would invest in gold, which they perceive as a thing of the past, and urges them to think about the weight of gold itself and how difficult it would be dragging it around. Digital currencies, however, the ad claims are the future, they're secure, borderless, weightless, "and unlike gold, they actually have utility."
There were positive responses to the announcement of this ad campaign, such as Tuur Demeester, the founding partner at Bitcoin alpha hedge fund, Adamant Capital, tweeting "Fantastic commercial. Really well done, and guaranteed to spark debate and controversy", and Thomas Lee, co-founder of Fundstrat Global, a New York-headquartered investment advisory firm, agreeing with: "Yes. It's great Barry. Get the word out!"
Others, however, voiced their disapproval. Twitter user @a_goldfanatic argues that: "That's the stupidist ad for BTC you will ever see. Gold isn't the problem, fiat currencies are." A software engineer, Alessandro Chacon, claims that "Ridiculous, the battle is not against gold but against central banks. Any hard currency are good and complementary."
Twitter user @Pickle_cRypto raised some questions concerning Chacon's statement, saying: " It's a lot easier to sell BTC as a SoV [store of value] competitor, for which is ideally placed already, rather than a future money for which it still has many hurdles (custody, fees, speed, privacy)", and "It's better than gold as the supply will become more inelastic soon and finite unlike gold. It's more portable, divisible, less possible (impossible) to mimick/fake when compared to gold."
In response, Chacon, however, argues that "You can use it as SoV from your fiat (which inherently loses value by design), it makes no sense to use it as a SoV from your gold (which works already as a reliable SoV)", adding "You miss the most important advantage of gold: it's phisycal. It may take tens of years for bitcoin to prove that it's completely secure. That's why every year it becomes more valuable :). So in my opinion, nothing will be won by a campaign: "replace gold with btc"."
This is not the first time such ad campaigns were launched to promote cryptocurrencies. Let's remember, in October 2018, eToro, a multi-asset platform which offers both investing in stocks and cryptocurrencies, released what became a viral ad featuring actor Kristian Nairn, aka Hodor from the mega-popular TV series 'Game of Thrones', garnering millions of views in a matter of days. Just a couple of weeks later, Ripple, a California-based crypto start-up, released an ad as well, similar to Grayscale's, using a plane as a metaphor for fast, direct, and up-to-date currency transfer and mocking the outdated financial system.
---