Theta Mainnet Launched, All Eyes on TFUEL
Long-awaited blockchain-based video platform Theta has launched its mainnet on March 15th, which was followed by a dip in price of its token. Currently, the main discussion revolves around Theta Fuel (TFUEL), the project's version of gas, used to pay for transactions and smart contract deployment and operations - the community is focusing on the expected value of this token, as well as the primary token's price drop.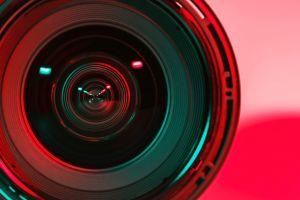 Following the launch, the project has stated in a tweet that, "Theta chain is live, SLIVER.tv integration done, [and] Theta Wallets are synced to mainnet! You can now see your mainnet Theta [and] TFUEL in wallet." As previously reported, the tokens were given to users at the time of the mainnet launch at a ratio of five TFUEL tokens for each Theta token the user held at the time of the snapshot, which happened on March 12th, at Ethereum block 7,356,258. Major cryptocurrency exchange Binance has already announced that they will also support the distribution of TFUEL to all users holding THETA.
"For trading and listing of airdropped tokens on Binance, each project will go through the same strict listing review process as Binance does for any other coin/token. The default position we have is no listing," the exchange added.
Theta announced in February that TFUEL will be the "operational token of the Theta protocol" that "powers on-chain operations like payments to relayers for sharing a video stream, or for deploying or interacting with smart contracts." According to the project, users will be able to earn Theta Fuel for every video stream they relay to other users on the network.
"After the initial distribution of 5 billion TFUEL (5 for each of the 1 billion THETA), the supply will increase at an initial annual target rate of 5%. The new supply rate will be determined at the protocol level, and can be adjusted as needed by protocol consensus to provide the appropriate amount of new supply as demanded by platforms on the Theta Network," the blog post further announced, adding that, "Each network participant running a Validator or Guardian node will earn part of that new supply of TFUEL, proportional to the amount of THETA they are staking."
As for the price of TFUEL, some believe that it will skyrocket once it's listed on exchanges. Comparing the price to the jump of BitTorrent Token after its airdrop, Reddit user u/sriz16 wrote that TFUEL will follow a similar line: "Even from [TRX]airdrop, for BTT it was 1:1 for 100 [billion] supply, here it's 1/20 [for 5 billion]. It reached 40 [satoshis], so 40*20 = 800 sats per TFUEL on [average], even more due to future exchange listing," they explained their reasoning.
Others are wondering why the primary token THETA dropped.
THETA price chart: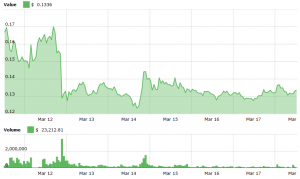 User u/docelder explains, "Right now the price is determined by traders and not real world adoption. This will change. A lot of traders are going to eventually have serious regret trying to ride these waves for fractions of cents rather than buy the dips and hold these for 5 years."
---