The World Might See CBDCs Sooner Than Expected
The "central bank of central banks" and multiple analysts think that the fear of the coronavirus transmission via cash and banking cards may shorten the road to central bank digital currencies (CBDCs).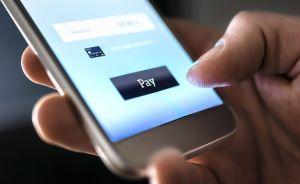 People are afraid of using cash, says the Bank for International Settlements (BIS) in their recent bulletin. The scientific findings conclude that the chances of transmission are higher via frequently-touched objects made of non-porous materials, which would include credit card terminals or PIN pads, and there are no known cases of transmission via banknotes or coins, says BIS. Nonetheless, people are far more concerned about cash than plastic or stainless steel.
Meanwhile, contactless payments are still on the rise. Furthermore, "in the medium term," writes BIS, "the outbreak could in principle lead to both higher precautionary holdings of cash by consumers and a structural increase in the use of mobile, card and online payments," depending on the country. A 'payments divide' between those with access to digital payments and those without could have a massive impact on unbanked and older consumers.
The solution may be CBDCs. "Resilient and accessible central bank operated payment infrastructures could quickly become more prominent, including retail central bank digital currencies (CBDCs)." They'd have to be: able to withstand a large range of shocks, such as pandemics and cyber-attacks; have technological options that enable broad accessibility, and they'd have to be available to all, unbanked included.
"The pandemic may hence put calls for CBDCs into sharper focus, highlighting the value of having access to diverse means of payments, and the need for any means of payments to be resilient against a broad range of threats," BIS concludes.
As reported today, the South Korean central bank, the Bank of Korea is already "one step closer" to launching a pilot for a CBDC and could start piloting a token as early as December this year.
Furthermore, Marion Laboure, a macro strategist at Deutsche Bank, along with Juergen Braunstein, a fellow at Harvard University's Belfer Center for Science and International Affairs, and Sachin Silva, a fellow at Harvard University, reported a similar conclusion. "COVID-19 might turn out to be the catalyst that finally brings digital payments fully into the mainstream," they write. The pandemic-accelerated shift towards digital payments will be particularly seen with the young populations, and particularly in Asia, specifically in China, they find.
Henri Arslanian, PwC Global Crypto Leader and Asia FinTech Leader, was one of those taking note of the BIS's finding, stating that "Long term winner will be society as a whole. Short term winners will be the FinTech and crypto industries," but adding that the elderly and the unbanked will be "short term losers". In a recent video, Arslanian also discussed two opposite events - quantitative easing for fiat and the Bitcoin halving, saying that these two will make us think of how money is created and its role in the society.
Meanwhile, Cryptonews.com reported earlier on the measures that could be implemented to mitigate the effects of an inevitable sharp recession. One of these is the introduction of CBDCs and cryptos, as these can make the monetary system faster and more efficient, increase financial inclusion, and reduce the scope for money laundering and tax evasion.
___
Learn more: Can CBDC Help Recover From Coronavirus Recession And Lead To Bitcoin?
---