The USD 4.2bn Question: Has China 'Dumped' PlusToken Bitcoin, Ethereum & Co?
Crypto community members are wondering what has become of a huge stash of crypto worth a combined USD 4.2bn seized by the Chinese authorities who closed down the PlusToken crypto scam earlier this year – with some asking if the funds were already "dumped" onto the market months ago, and others suggesting the state may still be holding onto the funds.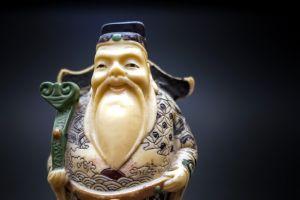 Per a court report issued yesterday and posted online by The Block, the authorities claimed they had seized the following from seven of the scam's masterminds in their raids:
The court explained that it intended to "process" the crypto "according to the relevant laws," with the "proceeds forfeited" to the Chinese treasury.
And internet-based Twitter sleuths believe that the tokens have indeed been sold, although mystery still surrounds exactly how, where and when Chinese authorities have managed to do so considering crypto exchanges have been outlawed in Mainland China since September 2017.
The Chinese police completed an 18-month international hunt for the scam operators earlier this year, and began sentencing convicted ringleaders back in September.
But some Twitter-based observers have stated that they believe the tokens were sold (or "dumped", as one said) earlier in the year – with one opining that the news was possibly "stale" by "six or more months."
An analyst named @ErgoBTC claimed to have traced the sales back to the Huobi platform, going back as far as 2019, with a Twitter user opining that this was simply a case of the Chinese government "putting a bow on the saga."
Another yet claimed that this was simply another demonstration that China's policy on crypto is crystal clear: Beijing will continue to crack down hard on tokens unless it retains an iron grip over them. These thoughts echo the sentiments of a prominent Japanese China observer, who also claimed China was pursuing a centralized approach to digital finance.
But the possibility of a major state – particularly a superpower – becoming a major player in the crypto markets appears to have given some pause for thought.
As previously reported, the American government is becoming something of a bitcoin whale in its own right, following a massive crypto seizure from a darkweb hacker.
At the time of writing (12:45 PM UTC), BTC trades at USD 17,005, rebounding from USD 16,700, reached earlier today. The price is still down by almost 2% in day and 7% in a week. ETH changes hands at USD 512, also rebounding from USD 505. ETH is down more than 2% in a day, trimming its weekly gains to less than 1%.
---