What is the Next Dogecoin? Top 10 Contenders
Disclaimer: The Industry Talk section features insights by crypto industry players and is not a part of the editorial content of Cryptonews.com.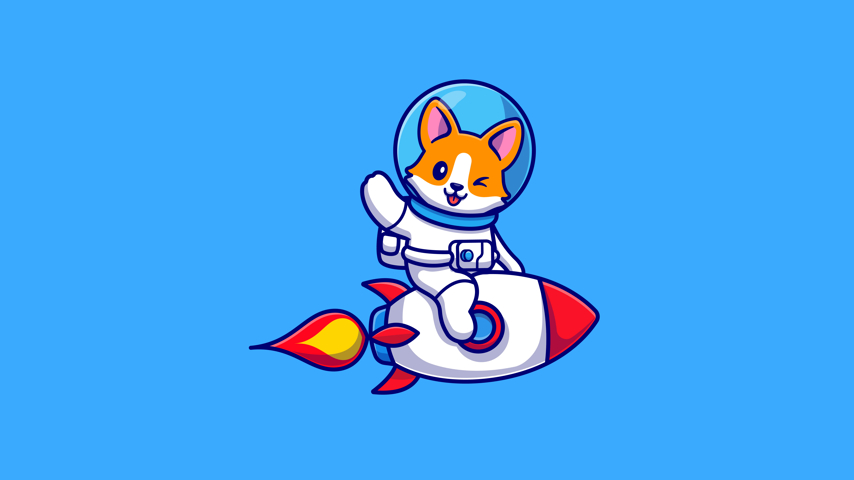 With Dogecoin's price exploding from an all-time low of $0.0000869 on May 6, 2015, to an all-time high of $0.731578 on May 7, 2021, its no surprise many investors are looking for the next Dogecoin to invest in for massive profits.
DOGE has struggled since - it is trading at around $0.07 at the time of writing - and many investors are now keen to find the next token that could see life-changing gains.
But how can you find the next Dogecoin? This article will explore the top contenders for the next Dogecoin and equip you with the knowledge to identify similar coins yourself.
10 Cryptos That Could Be the Next Dogecoin
Here is our top list of the best ten cryptos of what will be the next Dogecoin.
Wall Street Memes - Trending meme cryptocurrency is followed by over a million people on social media and has been developed by a proven team. Wall Street Memes has already collected over $4.8 million in its presale in less than two weeks.
AiDoge - Exciting crypto project that will use generative AI to produce memes that will be turned into NFTs and earn the creators rewards. Its $14.9 million presale hard cap sold out in just four weeks with $AI tokens now set to have its IEO on June 19.
Love Hate Inu - Vote-to-earn cryptocurrency platform that allows users to earn for voting on polls. Sold out its presale in just eight weeks before pumping by 3,000% when it was listed on Huobi and OKX for its IEO.
Tamadoge - Meme coin and P2E gaming ecosystem with upcoming augmented reality app. Huge potential for the next crypto bull run.
Floki - High utility DeFi and metaverse meme coin that has enjoyed a strong 2023 after a slow 2022.
LeverageInu - Newly launched meme coin with extremely small supply that allows users to earn a passive token for staking.
Baby Doge Coin - Dogecoin spin-off with hyper-deflationary burn mechanism and relatively large market cap.
Dogelon Mars - Elon Musk-inspired Dogecoin spin-off with fully realized cartoon and comic collection about the colonization of Mars in 2420.
Shiba Inu - Large market cap meme coin and the biggest Dogecoin competitor, Shiba Inu also has a large ecosystem that includes its own DEX, NFT collection, crypto games and metaverse.
Safemoon Inu - Coin with the largest community to smallest market cap and varied utility, including its own wallet.
A Closer Look at the Possible Next Dogecoin Cryptos
Next, we will dig into each of the top eight possible Dogecoin cryptos to see what makes them unique and give them the potential to explode in price.
1. Wall Street Memes - Trending Meme Token which has Raised over $4.8 Million Since the Presale Started
Similar to Dogecoin, Wall Street Memes' $WSM token does not offer much utility to the user. However, Wall Street Memes already has an established community of over a million people and a developing team with a proven track record of success in the space.
Hype is continuing to gather around the project and, at the time of writing, it has now raised almost $5 million in just two weeks, with the presale already into stage 10 of 30.
Launched back in 2019 amid the GameStop-Wall Street Bets pump, Wall Street Memes has been a fixture in the space with its social media takes that has built a loyal community across its various pages.
In 2021, the creators of Wall Street Memes then launched their own NFT project on Ethereum, Wall St Bulls, which sold out in just 32 minutes.
On May 26th, the platform decided to launch its own meme token - $WSM - on presale. Through this cryptocurrency, Wall Street Memes aims to generate revenue and wealth for its entire community.
One billion tokens, which consists of 50% of the total token supply, has been allocated to the presale with no vesting period, no team allocation and open to all, ensuring its a fair launch.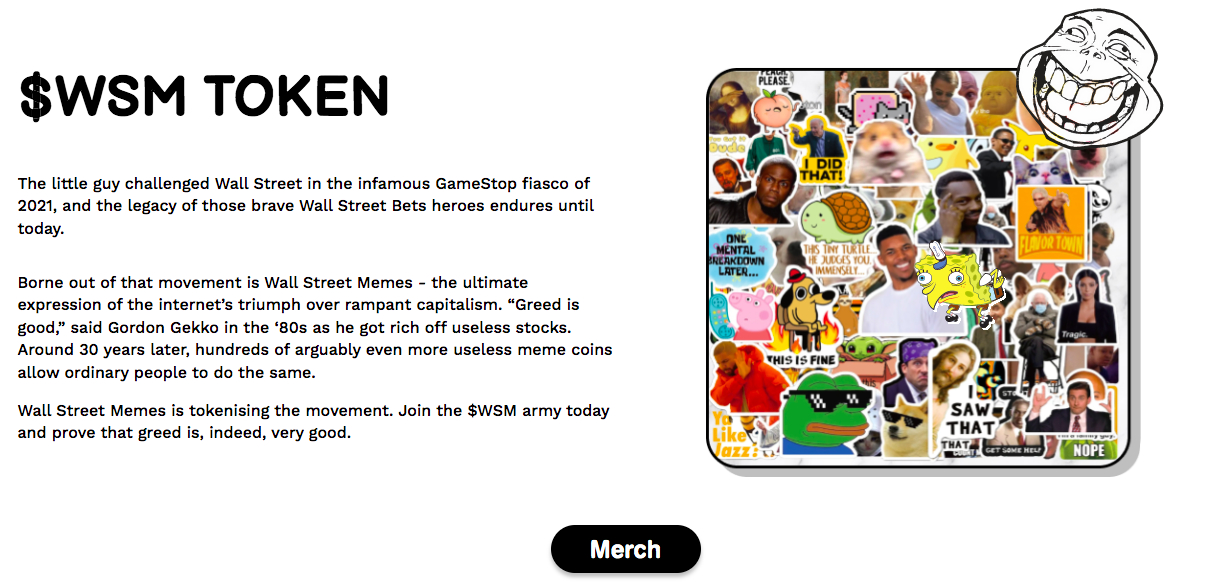 30% of the total supply will be offered to members as community rewards, while the remaining 20% will be used for CEX and DEX liquidity.
Due to the token's popularity, $WSM may likely get listed on one of the biggest cryptocurrency exchanges, such as Binance. At the time of writing, $WSM is priced at $0.0277 per token but by the final stage, the price will increase to $0.0337.
By entering the token presale, investors can also participate in the $WSM airdrop, which will let you win from a $50,000 prize pool of $WSM tokens.
Stay updated with this project via the Wall Street Memes Linktree page.
| | |
| --- | --- |
| Hard Cap | $30,577,000 |
| Total Tokens | 2 Billion |
| Tokens available in presale | 1 Billion |
| Blockchain | Ethereum |
| Token Type | ERC-20 |
| Minimum Purchase | 100 tokens |
| Purchase Type | USDT, ETH, BNB, Card |
2. AiDoge - AI-Based Cryptocurrency letting Users Generate Memes Automatically
Another token with the potential to be the next Dogecoin is $AI, the native cryptocurrency of AiDoge. This crypto ecosystem combines two popular crypto niches - artificial intelligence and memes.
The presale sold out its $14.9 million allocation in just four weeks and is now expected to see a surge in price when it is listed for its IEO on June 19.
With AiDoge, users can stake $AI tokens to generate memes automatically through an AI-based meme generator. By staking $AI, you can earn credits, which are used to generate memes on the ecosystem. AiDoge's platform uses AI tools, such as Natural Language Processing (NLP), to process text prompts and convert them into memes.
The AiDoge whitepaper states that it will also release a public wall through which users will be able to share and view other people's memes.
Members can upvote and downvote the available memes through the voting mechanism to earn tokens.
At the end of every month, users getting the highest votes will be awarded with $AI tokens. You can always stake $AI on the platform to earn free credits, new meme templates, and platform enhancements.
Thus, this platform separates itself from other meme coins, such as Dogecoin and Shiba Inu, which offer very limited utility.
For more information on the platform, join the AiDoge Telegram channel.
3. Love Hate Inu - Vote-To-Earn Meme Coin That Raised over $10 Million in its Presale
One of Dogecoin's main criticisms is the concentration of token holders. According to CoinMarketCap, the top 10 Dogecoin wallets hold 47.26% of all coins. This makes Dogecoin vulnerable to price manipulation by whales.
On the other hand, Love Hate Inu is one of the best cryptos to invest in as its aiming to combat this, distributing 90% of its tokens in its presale, which sold out in just eight weeks - LHINU tokens then exploded 3,000% in price after listing on Huobi and OKX.
However, when it comes to Love Hate Inu, there is more to it than meets the eye. Firstly, it allows users to create and vote in polls.
These polls can be used to vote on matters relating to the crypto protocol, but mainstream adoption could see polls held for topics outside of crypto, such as politics or voting on reality TV shows.
What gives Love Hate Inu even more potential is that it uses a Vote-to-Earn mechanism to reward holders for participating in votes. One of the significant issues DAOs have faced until now is that many users do not actually vote on matters.
On the other hand, Love Hate Inu combats this by incentivizing users to vote, creating a more fair and decentralized crypto.
In summary, Love Hate Inu is a crypto aiming to solve real issues with a community-driven project. This gives it huge potential and is why it's been voted one of the best crypto launches.
To learn more about the project read the Love Hate Inu whitepaper and join the Telegram group.
4. Tamadoge - Play-To-Earn Meme Coin that can be used to buy NFTs
What comes to mind when you think of what's next after Dogecoin? Do you envision a fun project with a strong community but more utility than Dogecoin?
If so, Tamadoge could be the next Dogecoin. If you have been keeping an eye on the crypto news, this will come as no surprise since many experts expect Tamadoge to be one of the best upcoming cryptos.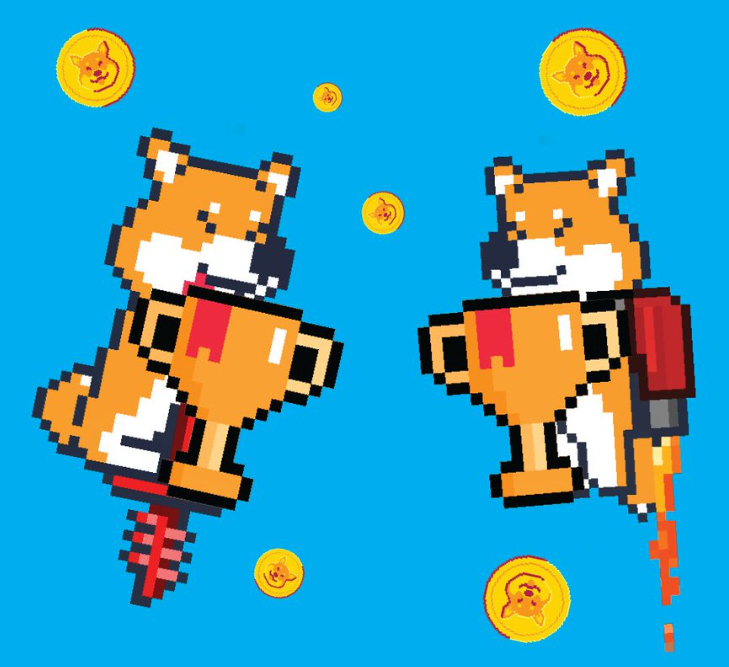 While Tamadoge is inspired by Dogecoin, it is a Play-to-Earn and metaverse project with a significant focus on building and rewarding its community. With that said, community is vital to the crucial component of Dogecoin's success, so we have high hopes for TAMA to be the next crypto to explode.
Tamadoge has already released five P2E games in its Tamadoge Arcade and in May attracted more players than Decentraland and The Sandbox combined.
The project is also developing its own augmented reality mobile app, where players grow Pets and then battle them against other players. The project has recently applied for the app to be listed on iOS and Android stores.
The games also help with the supply of TAMA - purchasing items in the Pet store to upgrade their pets comes with a 5% burn, causing the supply to be deflationary.
TAMA was one of the best performing coins of 2022, rising from a presale price of $0.01 to an all-time high of $0.194.
The price has retraced but is expected to perform when the wider market picks up.
5. Floki - High Utility DeFi and Metaverse Meme Coin
Next on our list of what will be the next Dogecoin is Floki. The most exciting thing about this coin is that it already has a massive ecosystem and an impressive online presence.
This means for the less risk-averse investors, Floki would be a safer option to invest in as it has its own NFT metaverse and marketplace and a decentralized exchange - giving the token utility for now and the future.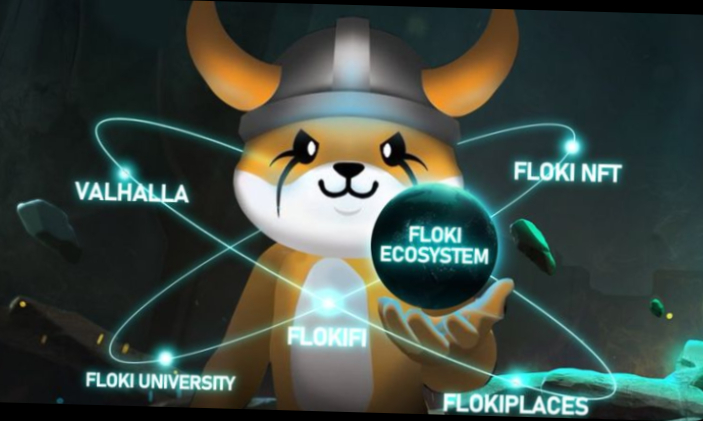 However, the caveat is that there is less upside as the coin already has a market cap of $250 million.
Nonetheless, there is still massive room for growth. With Dogecoin's current market cap being $9 billion, FLOKI has room to do a 35x to match DOGE.
The FLOKI token is used to power the Floki ecosystem, which consists of a metaverse, DeFi protocol, NFT marketplace and more.
Due to the coin's 25% burn mechanism on transaction fees, the token supply will decrease over time, which could naturally increase demand.
FLOKI has been performing exceptionally well in 2023, where it is up nearly 200%.
6. LeverageInu - Meme-Fi Coin Providing Passive Income to Holders
The LeverageInu crypto is the first meme coin to be launched on the Artibtrum blockchain, but it comes with a twist. As well as being a meme coin, the LEVI token creates passive income for its holders using advanced DeFi strategies.
The coin has a tiny market cap of just $400,000, which means even if you invest in the token today, you are still very early and could make massive profits.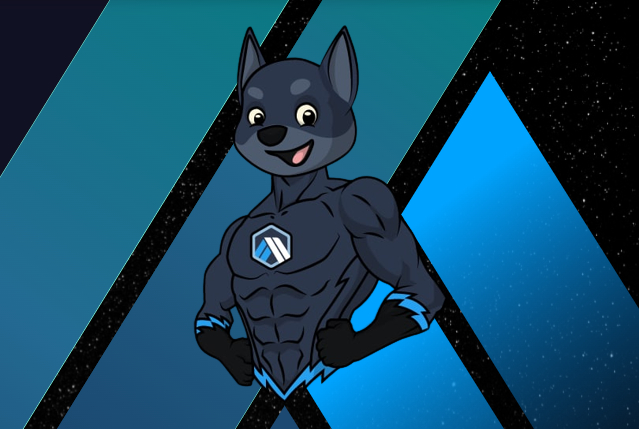 Leverage Inu's protocol works by taking staked LEVI and using it to yield farm on other protocols. Leverage Inu has a team of expert traders that use the yield farming profits to leverage trade before redistributing the crypto back to the stakers.
Ultimately, this provides a real yield strategy so that LEVI holders can be rewarded without the project having to resort to inflationary tokens.
Because Leverage Inu provides utility to holders, there will be much less sell pressure long-term. Additionally, the project has soared in popularity recently, so that it could explode in price in the months ahead.
7. Baby Doge Coin - Dogecoin Spin-off With Deflationary Burn Mechanism
While some 'Doge killers' bring new utility, others follow the meme-first Dogecoin philosophy. Baby Doge Coin follows this latter while building on Dogecoin's tokenomics for a more sustainable project.
Baby Doge Coin has a 10% transaction tax used to reward holders and punish "paper hands". The fee is redistributed between holders, a "dead wallet" (to burn) and liquidity pools.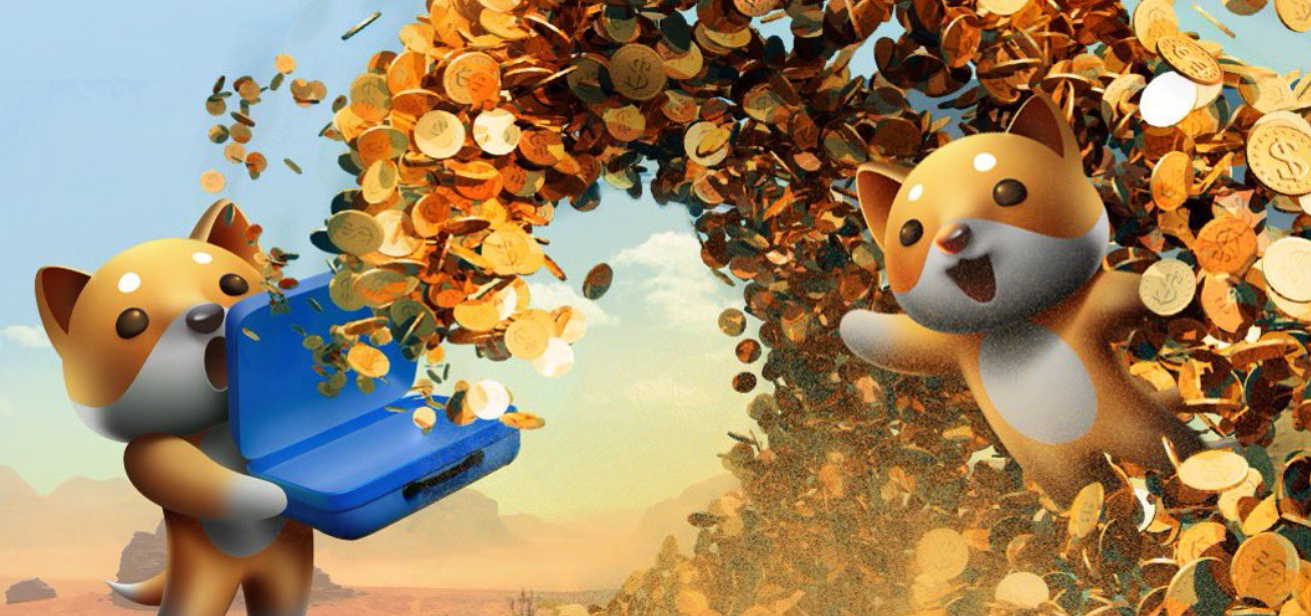 One of the exciting things about Baby Doge Coin is that it is a BNB chain coin. This means many crypto users already have wallets set up to buy the coin, and they can purchase it for low fees. On the other hand, Dogecoin requires users to set up a new wallet, which can sometimes be off-putting.
The project has a current market cap of $255 million, and the BABYDOGE price has begun to shift upwards. This suggests a long-term reversal is likely and considering its innovative tokenomics, it could even lead to BABY Doge Coin surpassing Dogecoin eventually.
8. Dogelon Mars - Elon Musk Inspired Dogecoin Spin-off
Surprisingly, Elon Musk became one of the most influential individuals in the meme coin industry in 2021.
This led to many cryptos with Elon as the primary focus emerging, with the most promising being Dogelon Mars.
ELON has a market cap of $108 million, so it's an excellent option for a mid-cap coin that could surpass Dogecoin. But in a typical Dogecoin-like fashion, Dogelon Mars does not offer much utility.
Instead, its main selling points are its "memeable" characteristics, such as its affiliation with Elon, dogs and reaching Mars (achieving a high price).
Although this may not seem like a project necessarily set to become a leader in crypto, its fun and light-hearted nature follows a similar model to Dogecoin and has already led to the project gaining over 300K Twitter followers. Also, the coin has recently been showing signs of breaking its recent downtrend in price.
9. Shiba Inu - Biggest Dogecoin Competitor With Massive Ecosystem
Shiba Inu is the most likely crypto to overtake Dogecoin. In fact, back in November, its market cap briefly overtook Dogecoins.
Although the coin started as a direct competitor to Dogecoin, it has now expanded into a massive blockchain ecosystem, with its own DEX, P2E protocol and even a new Ethereum layer 2 scaling solution.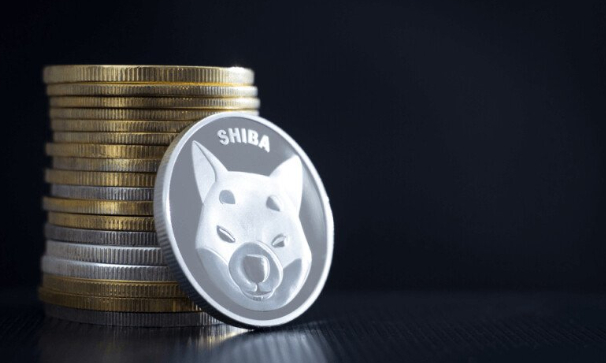 Shiba Inu is the most popular meme coin apart from Dogecoin, with a social media following of 3.6 million on Twitter and one of the most well-known hashtags of crypto Twitter, #shibarmy.
Considering community is the bread and butter of meme coins, it's no surprise that Shiba Inu has made our list.
However, the main issue for investors regarding Shiba Inu is that there is less room for growth compared to Love Hate Inu or Tamadoge. Shiba Inu already has a market cap of $6 billion. In comparison, Dogecoin has a market cap of $9.7 billion. This means there is only room for around a 50% increase to overtake Dogecoin.
10. Safemoon Inu - Coin with Largest Community to Smallest Market Cap
Safemoon Inu's market cap suffered one of the most significant falls from its all-time high in 2021 until today, with its price down 99.95%. The Safemoon Inu fully diluted market cap currently sits at $234 million, and the project has 1.3 million Twitter followers.
To put that into perspective, it has over 30% of Shiba Inu's followers, with a market cap of 2.4% of Shiba Inu's.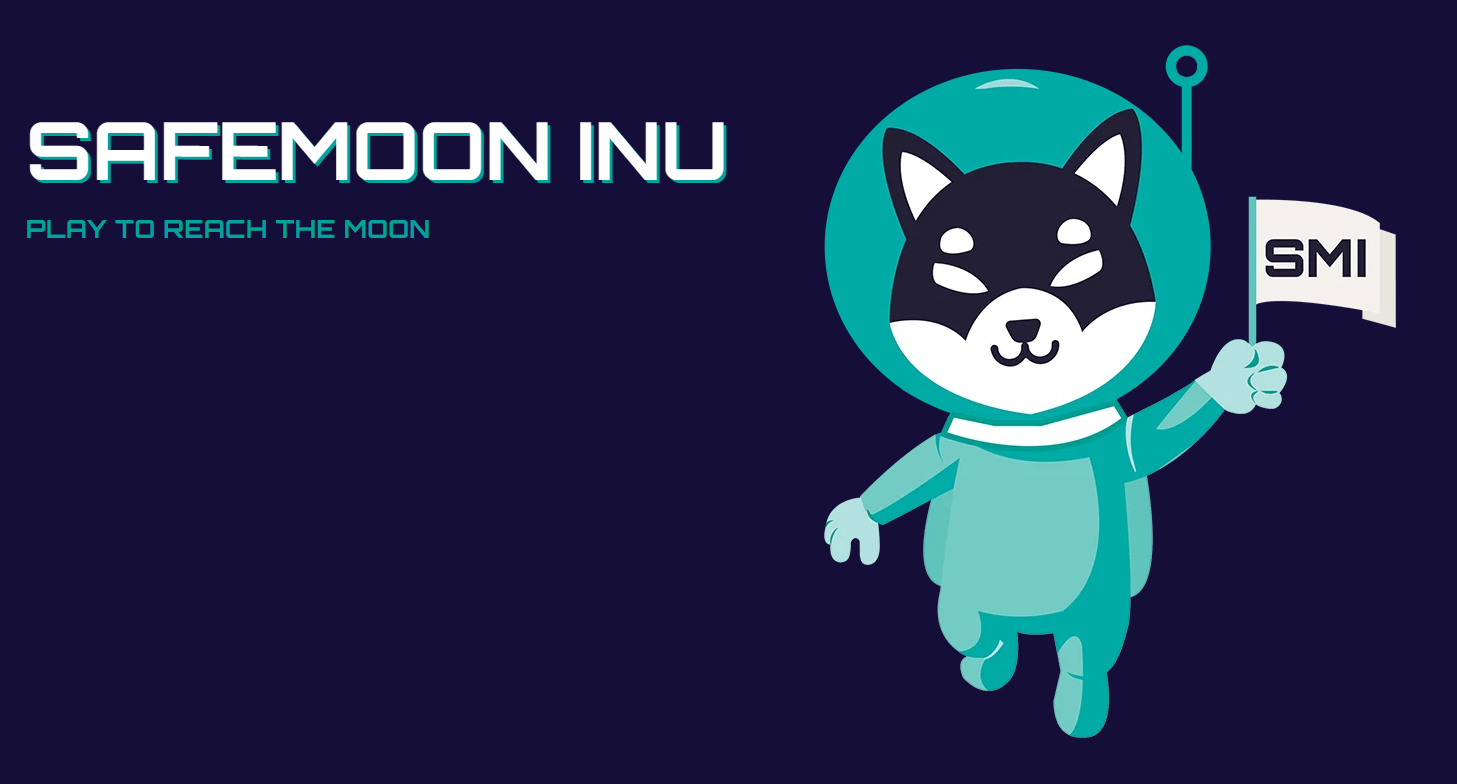 Considering its community that builds meme coins, this puts Safemoon Inu in an exciting position for explosive growth. However, the Safemoon Inu team has not executed as well as other teams, particularly over the past 12 months.
Nonetheless, the crypto has some excellent tokenomics and an expansive ecosystem, so coupled with its growing community, the coin has the potential to make vast gains in the coming bull market.
Safemoon Inu also has a 10% tax on each transaction. This fee is redistributed to holders and back into the project to develop the ecosystem. Ultimately, this incentivises people to hold the SFM long-term as sellers are punished, and holders are rewarded.
Why do People Look for the Next Dogecoin?
While crypto is a volatile industry that can lead to lucrative gains, Dogecoin is renowned for making many investors millionaires seemingly overnight. But to understand why this happened, you first need to understand Dogecoin.
First conceptualized in 2013, Dogecoin was founded by software engineers Jackson Palmer and Billy Markus as a satirical payment system based on a popular online meme. So while Dogecoin has existed for almost a decade, it only noticeably rose to prominence in 2020.
Before 2020, the meme coins price remained primarily flat with the occasional surge, but it mainly followed the rest of the market.
However, in 2020 was when Dogecoin began to stand out regarding making huge gains. Following a TikTok trend aimed at getting Dogecoin to $1, the price started to surge. The DOGE price opened on January 1, 2020, at $0.002028 but closed on December 31, 2020, at 0.004682.
This is around over a 100% increase in price but was nothing compared to what was to come.
The following year, in 2021, Elon Musk and SpaceX showed massive interest in the cryptocurrency and even preferred it to Bitcoin. This led to the DOGE price surging, eventually reaching an all-time high of $0.7376 in May 2021 and increasing 157X in price in five months.
Investing $6000 in DOGE in December 2020 and selling in May 2021 would have made investors $1 million. With that said, the main reason people are looking for the next Doge is that the fun and community-driven nature of these types of tokens can lead to enormous profits quickly.
How to Find the Next Dogecoin
When identifying the next Dogecoin, there are some essential elements to remember. Cross-check the points below against each of the coins on our list to maximize profits.
Price
Whether you are looking for the new Dogecoin, or something else, the key to successful long-term profits is minimizing opportunity cost. But what is opportunity cost, and how can it help you make money in crypto?
Opportunity cost means choosing the option with the highest growth potential. This is important because while all the coins on the list might grow in the next bull market, some will grow much more than others. All coins on the list present excellent use cases and have teams capable of producing excellence, so the most important thing to look at for maximizing opportunity cost is price, or in this case, market cap.
Finding a coin with a low market cap with high growth potential, such as Wall Street Memes, means you will minimize your opportunity cost and make the highest potential returns.
High Potential Presales
As you know from Dogecoin's history, getting into a meme coin project early can result in massive profits, and the best way to get into a new project early today is through presales. This is because presale projects are brand new, so many users have yet to hear of them; therefore, their value is often underestimated.
The best way to identify a high-potential presale is by looking for ones that start strongly and continue generating demand moving forward. A great example is Wall Street Memes, which raised over $4 million in its first 10 days of presale.
Genuine Utility
Although Dogecoin exploded without creating utility, coins aiming to be the next Dogecoin need to offer something new or different. The best way to do this is by providing real utility.
Solving real problems through decentralized blockchain technology is crypto's fundamental principle, so projects that do this have the highest chance of success. Tamadoge is an excellent example of a project which does this. It solves many of the issues faced in the traditional gaming sector by rewarding players for their time and effort.
Community
Finally, a strong focus on community is crucial to a project following Dogecoin's success. Look out for projects with an active presence on social media and those that reward their community for interacting with their crypto. A great example is Love Hate Inu, which distributes tokens to holders when they vote on polls in the cryptos ecosystem.
Conclusion
Considering the history of Dogecoin, it only takes a couple of months for a community-driven meme coin project to go from average to one of the world's most popular coins. But going forward, the next Dogecoin needs a low market cap and a strong community.
One of the top cryptos which can become the next Dogecoin is Wall Street Memes. This is a meme crypto platform, which has a social media following of over a million.
$WSM, the native token, is currently priced at just $0.0277 per token during its presale, which has already raised more than $4.8 million in less than two weeks.
FAQs
What is the Next Dogecoin?
With an existing community of over 1 million people, Wall Street Memes has the potential to be the next Dogecoin. The project has already raised over $4.8 million in under two weeks, and looks to raise a hard cap of more than $30 million.
---