'The Best and Cleanest Bitcoin is From the Silk Road'
'The best' bitcoins are the ones from the Silk Road, the first modern darknet market, because they've got through the U.S. Marshalls and have been 'blessed' by the U.S. government – 'those are very clean,' Matt Walsh, Partner at Castle Island Ventures, a U.S.-based venture capital firm, joked while discussing so-called "virgin bitcoins" during a podcast.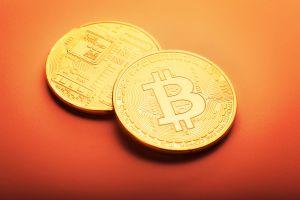 He and another partner at the firm, Nic Carter, are co-hosts of the On the Brink podcast. In their latest episode, released on December 2, they talked to Dan Matuszewski, Principal and Co-Founder of crypto trading firm CMS Holdings, who previously led one of the largest OTC desks in crypto markets at Circle for over two years and was a part of Kraken's early team.
On the interviewer's question about virgin BTC going for a premium as they are "clean," Matuszewski quickly replied with "no." CMS Holdings has never seen demand for it. "I've never seen anybody coming to us trying to buy them," he says, adding that "people who don't know what they're talking about sometimes ask" if a coin is a virgin coin, but it has never happened for somebody to ask to buy specifically and only a virgin coin and say they're willing to pay more for it.
In either case, Flex Yan, CEO of Babel Finance, a Hong Kong-based crypto financial services company, said in August this year that buyers of "virgin bitcoins" are paying up to 20% more for coins with no transaction history. Yan argued that demand for the virgin coins is growing as "without any transactional history, there is essentially no risk of the coins being seized or frozen due to their involvement in questionable past dealings." Meanwhile, at the same time, Dovey Wan, Partner of crypto investment firm Primitive Ventures, was looking for buyers interested in this kind of BTC.
Back to the podcast, the hosts and the founder further discussed the legend of a virgin coin, saying that there couldn't possibly be such a thing as fees themselves have history and possibly some taint, and it'd need to be a zero-fee block to have a virgin coin.
In the beginning, CMS Holdings was sourcing Bitcoin (BTC) and Ethereum (ETH) directly from the miners, by establishing good relations with them and buying all their flow. It was "a natural pairing" between "consistent sellers […] consistent buyers," says Matuszewski.
2017 changed it all, as it changed the miners and their industry. The "stuff started to get wild" back then and:
many miners got really rich really fast,
many stopped hedging and decided to keep more inventory,
they got smarter and more sophisticated, and many bigger ones established their own treasury functions.
At pixel time (13:10 UTC), BTC trades at c. USD 7,330 and is almost unchanged in the past 24 hours. It's up by 2.4% in the past week, trimming its monthly losses to 20%. The price is up by 81% in a year.
---