Tezos Surged on Investment Bank Partnership News
XTZ, the native token of the Tezos blockchain, jumped by 7% in the past 24 hours after the Tezos Foundation announced that it secured partnerships with two large players in the traditional finance space for use of the blockchain for security token offerings (STOs).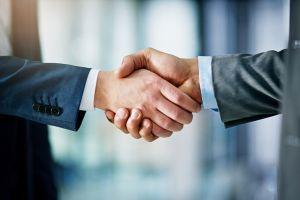 At pixel time (11:38 UTC), XTZ corrected some of its recent gains and trades at USD 1.19 and is also up by 17% in the past week, trimming its monthly losses to below 10%. On Wednesday, it even traded at USD 1.28. However, XTZ started to move higher on Tuesday, or before the official partnership announcement was made.
XTZ price chart: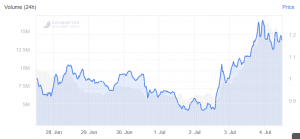 The foundation said on Wednesday that Banco BTG Pactual, referred to as "Latin America's largest standalone investment bank," and Dubai-based asset management firm Dalma Capital, will be using the Tezos platform in conjunction with the ongoing ReitBZ STO, as well as for other future asset tokenization projects.
ReitBZ is a tokenized REIT (real estate investment trust) that was announced by Banco BTG Pactual back in February this year. Following the announcement, the real estate-backed token offering has reportedly exceeded its soft cap, raising USD 3.3 million from retail investors globally.
However, the ReitBZ token, according to its website, will be issued on the Ethereum platform, and not on the Tezos blockchain. At this point, it is therefore still unclear on which specific projects the Tezos blockchain will be utilized.
"While the bank remains protocol and technology agnostic, and will continue to utilize the Ethereum protocol, we see Tezos as a global player with a robust blockchain for asset tokenization," Andre Portilho, Banco BTG's Partner responsible for the STO initiative, was quoted as saying in the announcement.
It further noted that Dalma Capital plans to use the Tezos platform "for a number of expected asset tokenization projects ranging from core real estate to prominent global sports clubs; including equity and debt interests."
Zachary Cefaratti, CEO of Dalma Capital, said that they see Tezos "as one of the critical protocols for the burgeoning STO market, and look forward to securing future deal flow on the Tezos blockchain."
____
Read more: Ethereum vs. EOS vs. Tron vs. Tezos - How do they Compare?
---