Texas Democrat Beto O'Rourke Returned $1,000,000 Donation From FTX Founder Before Collapse – Here's Why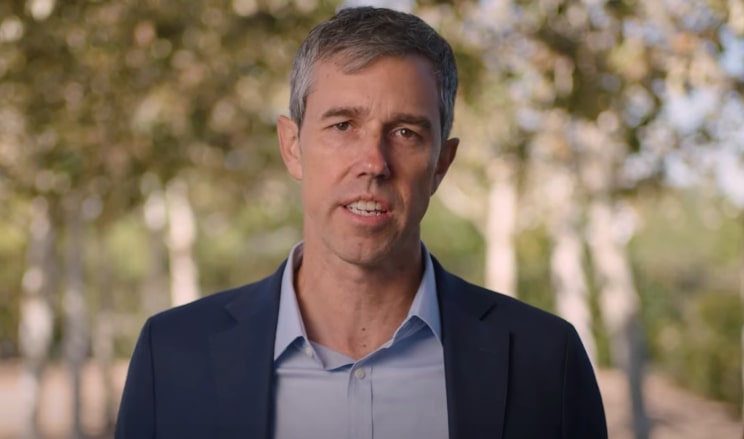 American politician Beto O'Rourke reportedly returned a $1 million donation from the now-infamous founder of the failed FTX exchange Sam Bankman-Fried on November 4, four days before the US elections and a week before the exchange collapsed.
The Texas Tribune reported on "the reimbursement of one of the largest checks to O'Rourke's gubernatorial campaign," citing the politician's campaign team.
Per these sources, Rourke's team received the donation on October 11 and returned it a week before FTX filed for bankruptcy, and Bankman-Fried left his CEO position on November 11.
The decision, they claimed, was made even before that, but it took time to execute. Chris Evans, a spokesperson for O'Rourke's campaign, was quoted as saying,
"This contribution was unsolicited and the campaign's upcoming [Texas Ethics Commission] report will show that it was returned back on November 4, prior to the news stories that would later come out about the donor."
Therefore, the reimbursement had no connection to the fall of the exchange or the scandals surrounding it and its founder, said Evans.
He further claimed, per the report, that,
"Unlike other large donations, O'Rourke had not talked with Bankman-Fried prior to the donation, and the large sum took the campaign by surprise [...]"
It was reported previously that Bankman-Fried was a donor to both political parties in the US. He is said to have donated $40 million to Democrats, while FTX executive Ryan Salame donated $23 million to Republicans.
'A smart political move'
The Texas Tribune wrote that the former CEO was actually O'Rourke's top donor during the last fundraising cycle, between early July and late September. That said, the loss of this particular donation didn't seem to have hurt O'Rourke's funds much, as the politician received some $77 million for his campaign – without Bankman-Fried's contribution.
"O'Rourke had at least three other seven-figure donors, including the Democratic megadonor George Soros," said the report.
Jon Taylor, a political scientist at the University of Texas at San Antonio, opined that returning the money was a smart political move, and that it's important for politicians to distance themselves from controversial figures, who, in this case, is Bankman-Fried.
Therefore, Taylor said,
"You stiff-arm him and essentially say, 'Yeah I got a contribution from him and I didn't know him well and I'm not familiar with this cryptocurrency stuff and I'm really sorry for all the people who lost their money and I'm going to do my part with the small donation I got for my campaign'."
Besides the founder, FTX's director of engineering Nishad Singh had made a $100,000 donation to O'Rourke. The team did not reply to a question about whether they reimbursed this donation as well, said the report.
Meanwhile, Democratic US Senators Dick Durbin, who got $2,900 from Bankman-Fried, and Kirsten Gillibrand who received $16,600, said that they would give the donations to charity. Republicans such as US Representative Kevin Hern decided to do the same.
Jordan Libowitz, a spokesperson for Citizens for Responsibility and Ethics in Washington, argued that,
"As more politicians start giving the donations back, [...] it increases the pressure on those who haven't opted to do so."
The FTX exchange is already under heavy scrutiny from regulators across the world and has been under investigation in the US since before its fall.
Given that O'Rourke returned the money early, it may mean he "has dodged the ethical headache bearing down on other candidates nationwide and in Texas who took money from the tech billionaire and his associates," argued the report.
____
Learn more:
- US Senators Ask $4.5 Trillion Investment Firm Fidelity to Reconsider Exposure to Bitcoin in Wake of FTX Implosion
- Sam Bankman-Fried Loses $17 Billion Fortune, Now Down to Just $100,000 in the Bank

- Bankrupt Crypto Firm BlockFi Sues FTX Founder Sam Bankman-Fried For $580 Million
- A 'Substantial Amount' of Money is Missing Says FTX Lawyer – Is it Missing or Has it Been Stolen?
---