Tether & Bitfinex Settle NY AG's Probe, Expect More Transparency
Major crypto exchange Bitfinex and Tether, the issuer of the most popular stablecoin, tether (USDT), said they have reached a settlement of legal proceedings with the New York Attorney General's Office (AOG). However, both companies are banned from offering trading services in New York, while Tether is obliged to disclose how tethers are backed in more detail. (Updated at 14:07 UTC: updates throughout the entire text. Updated at 15:18 UTC: a new last paragraph and reactions were added. Updated on February 25, 08:29 UTC with a comment from Stuart Hoegner.)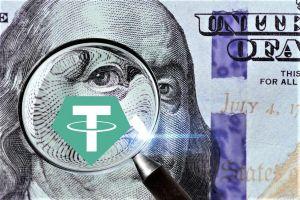 "After 2.5 years and 2.5m pages of info shared, we admit to no wrongdoing and will pay USD 18.5m to resolve this matter," the exchange said today, adding that "the settlement amount we have agreed to pay to the Attorney General's Office should be viewed as a measure of our desire to put this matter behind us and focus on our business."
The settlement resolves allegations about public disclosures related to a loan Tether made to Bitfinex when Bitfinex was encountering challenges accessing approximately USD 850m in Bitfinex funds held by a payment processor in 2018. As reported, Bitfinex said it repaid the loan, including interest.
"The Attorney General's Office concluded, in essence, that we could have done better in publicly disclosing these events. Contrary to online speculation, after two and half years there was no finding that Tether ever issued tethers without backing, or to manipulate crypto prices," the company said, thanking the New York Attorney General's Office "for their cooperation and professionalism."
Meanwhile, the Office, in their own statement, sounded somewhat less friendly.
According to the AOG, iFinex — the operator of Bitfinex — and Tether made false statements about the backing of tether, and about the movement of hundreds of millions of dollars between the two companies to cover up the truth about massive losses by Bitfinex:
"An agreement with iFinex, Tether, and their related entities will require them to cease any further trading activity with New Yorkers, as well as force the companies to pay USD 18.5 million in penalties, in addition to requiring a number of steps to increase transparency."
"Bitfinex and Tether recklessly and unlawfully covered-up massive financial losses to keep their scheme going and protect their bottom lines," said Attorney General Letitia James. "Tether's claims that its virtual currency was fully backed by US dollars at all times was a lie."
According to her, these companies obscured the risk investors faced and were operated by unlicensed and unregulated individuals and entities dealing in "the darkest corners of the financial system."
The AOG added that Tether must offer public disclosures, by category, of the assets backing tethers, including disclosure of any loans or receivables to or from affiliated entities.
"These will be published on a quarterly basis. We anticipate that these will be published on Tether's website," Stuart Hoegner, General Counsel at Bitfinex and Tether, told Cryptonews.com, declining to elaborate any further.
Also, both Bitfinex and Tether will need to report, on a quarterly basis, that they are properly segregating corporate and client accounts, including segregation of government-issued and virtual currency trading accounts by company executives, as well as submit to mandatory reporting regarding transfers of assets between and among Bitfinex and Tether entities, the OAG said.
___
Reactions:
___
Learn more:
- Crypto Industry Players Dismiss Reports of Manipulated Bitcoin Rally
- New York Attorney General Hits Back at Bitfinex, Tether
- How Merlin Lost Patience Trying to Save Bitfinex's USD 851 million
- Bitfinex, Tether Hit with 'USD 851 million Cover-up' Wrap
---