Terra Co-Founder Among Ten Formally Charged in South Korea Following Months-Long Investigation – $185 Million Worth of Assets Frozen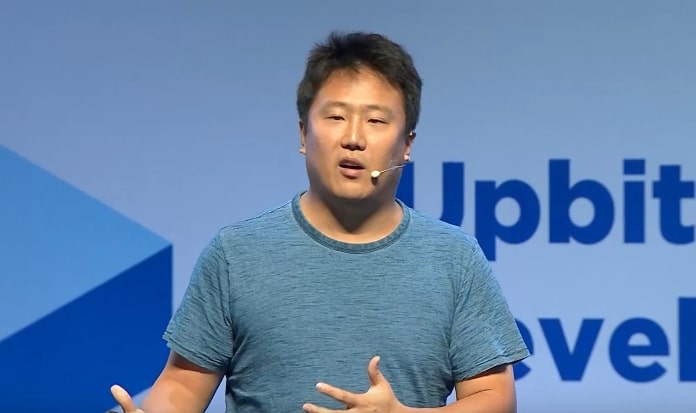 South Korean prosecutors have indicted Terraform Labs co-founder Daniel Shin and nine others on several charges, including violations of capital markets law related to the failed Terra/Luna project.
Shin founded the company behind LUNA and UST digital currencies with the now-infamous Do Kwon.
It was announced on Tuesday that the Seoul Southern District Prosecutors' Office charged 10 people, including Shin, claiming that these individuals, through their involvement with Terraform Labs, gained at least ₩462.9 billion won ($346.2 million) in profits by selling their coins before the crash, causing "astronomical damage" to investors.
The prosecutors called Terra a "fictitious" project and stated that ₩246.8 billion ($184.6 million) in assets from the ten indicted individuals had been frozen.
Some of the funds are held in Switzerland-based digital asset bank Sygnum Bank AG, while more funds may be held in other places - with the prosecutors working on finding them.
Sygnum Bank complied with all relevant court orders related to Terraform Labs and is unaware of being a target of any regulatory actions, The Wall Street Journal reported, citing a person familiar with the matter.
Shin was indicted for illegal trading, more precisely, on charges that include fraud and violations of capital-markets laws and regulations related to electronic financial transactions and fundraising.
Seven other individuals said to be directly involved with Terra - including management, marketing, and systems development - are facing the same charges as Shin.
Two more individuals, who were not directly involved with Terra, have been charged with breach of trust and illegally accepting bribes, as they allegedly provided favors to the company in exchange for LUNA.
And then, there is the complex case of Do Kwon. He was found and arrested in Montenegro last month and is currently detained there on charges of forgery related to alleged false passports.
Both South Korea and the US are seeking to extradite Kwon.
As recently reported, Do Kwon's legal team hit out at the United States Securities and Exchange Commission (SEC), claiming that Terra coins are not securities, that the SEC charges against Terraform, Kwon, and other executives are baseless, and that the SEC has no jurisdiction over Terraform.
They filed a motion for the charges to be dismissed.
Daniel Shin's Non(Involvement)
Shin's lawyers said on Tuesday that their client left Terraform Labs in 2020 and was, therefore, not involved in the massive 2022 Terra/Luna crash, according to The Wall Street Journal.
Shin also founded Chai, a South Korean payment app that used the Terra blockchain for payment processing. Lawyer Kim Ki-dong, however, claimed that the two companies parted ways when Shin and Kwon did.
He added that Shin had been cooperating with prosecutors on this case for months.
"Shin has nothing to do with the Terra, Luna collapse as he left the company two years before the fallout. He voluntarily returned to South Korea immediately after the collapse, and has been faithfully cooperating with the probe for over ten months, hoping to contribute to fact-finding," Kim said in a statement, as quoted by Bloomberg.
Prosecutors further claimed that:
Terraform Labs persuaded investors that the Chai app was using Terra for payments, thus creating demand for the coin;
it replicated Chai transaction records onto its blockchain so it would look like Terra was being used to facilitate Chai payments;
to do so, the team also illegally transferred the payment records of Chai users without consent.
Shin's lawyers said that there was a payment system in place, which was explained to investors, and which was ended when Shin and Kwon stopped working together.
Per this system, Chai used users' payment deposits to invest in TerraKRW, which was pegged to the South Korean won, using the profit for user benefits, they claimed.
Furthermore, Kim argued that Shin left Terraform Labs before other protocols mentioned in the charges were launched - such as the Anchor Protocol and the Mirror Protocol - and that, therefore, he wasn't involved in those projects.
____
Learn more:
- New Report: Terra Founder Do Kwon Sent Millions of Dollars to Law Firm Before Collapse of Terra – Here's What You Need to Know
- Lawyers Unsure of Fate of Do Kwon's 'Missing $37B' – Will Investors Ever Get Their Money Back?

- South Korean Prosecutors Make Fresh Bid to Arrest Terraform Co-founder Daniel Shin
- Terra Co-Founder's Binance Funds May Be Frozen After Prosecution Request – Will the Crypto Exchange Comply?

- Different Categories of Cryptocurrencies
- Should I Use VPN for Cryptocurrency Transactions?
---