Tencent to Work With Taxman on Blockchain Solutions + More News
Get your daily, bite-sized digest of cryptoasset and blockchain-related news – investigating the stories flying under the radar of today's crypto news.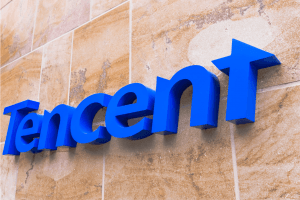 Blockchain news
Chinese tech and entertainment giant Tencent and the Shenzhen tax authority have signed a deal that will see them co-develop blockchain technology-powered tax solutions. Per East Money, Tencent will work with the Shenzen tax body's Smart Tax Unit, which was set up in 2018 and has already begun issuing blockchain-powered digital invoices. The new agreement will see Tencent and Shenzen work on more advanced blockchain-powered invoicing solutions and other tax-related blockchain application innovations.
A fertilizer Chinese company is enjoying blockchain-powered sales success, per the Sichuan Daily News. The media outlet reported that agricultural producers in Sichuan are using locally developed, blockchain-powered trade financing platforms to obtain unsecured loans faster and more effectively from banks. Producers in the area, the report continues, are doing away with paper-based IOU contracts, traditionally signed in-person at banks – in favor of more transparent, internet-based alternatives that make use of smart contract technology.
Crypto adoption news
Major European stock exchange Wiener Börse listed its exchange-traded products (ETP) for bitcoin (BTC) and ethereum (ETH), said the press release. The products are meant to enable the exchange's clients to get exposure to crypto without having to directly buy it themselves.
Major porn website Pornhub announced that it accepts bitcoin (BTC) and litecoin (LTC) as cryptocurrency payment options for all Pornhub Premium transactions, the company's HD, On-Demand streaming service, they said in an emailed press release. They join verge (XVG), tron (TRX), and Pumapay as payment methods on Pornhub.
Exchanges news
Coinbase is developing a token crowdfunding platform that aims to "hand hold" those crypto startups that are looking to break into the crypto space, by assisting them with raising money, with the entire token launch process, etc. CEO Brian Armstrong said that the platform will be called "Coinbase Launch or something like that."
OKEx has announced the record burn volume of OKB 3.8m (USD 19m), in its ninth round of Buy-back & Burn, said the press release. OKB is the global utility token issued by the OK Blockchain Foundation that powers the OKEx trading platform.
Investment news
UK-based financial firm Cashaa said it raised USD 5 million from Dubai-based blockchain investment and advisory firm O1ex. The Economic Times reported that Cashaa will use these funds to expand into the Indian market and cover the users loss from USD 3 million over-the-counter (OTC) hack in July.
Legal news
On Tuesday, US federal agents served a 16-year-old with a search warrant, with four people involved the investigation of the recent major Twitter hack saying that the teenager was "at least partly responsible for planning the breach and carrying out some of its most sensitive and complicated elements," reported The New York Times. The search warrant and other documents in the case are under seal, while the federal agents could decide not to charge the boy with a crime.
Altcoins news
Ethereum Classic Labs has announced ongoing investigation into the 51% attacks the Ethereum Classic (ETC) Network suffered with hash rate purchased from NiceHash, as well as technical upgrades "under immediate development," and the launch of a new initiative "to engage law enforcement and global regulators to bring accountability and transparency to hash rental," they said in a blog post. ETC Labs promised more information and a progress update relating to the attacks.
The monacoin (MONA) token is set for a halving event on September 8, reported Coin Post. The meme- and manga-themed token was Japan's first native blockchain-powered coin, and has enjoyed success in the country – although its impact outside Japan has been limited.
---