Tencent Registers Advertising, Fund Management Blockchain Patents
Chinese business giant Tencent has registered a series of new blockchain patents, according to a new report – a possible hint that the company is on the verge of launching a series of new blockchain-related operations.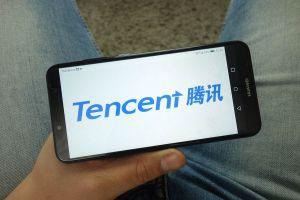 Per the Securities Times (via EGSEA), the Shenzen-based company, whose core business areas are IT services and entertainment, has registered an unspecified number of blockchain-related patents in a wide number of different areas.
The media outlet says that these patents include blockchain-based advertising and ad-monitoring services, as well as fund management and "consumer" applications, hardware devices that make use of blockchain technology, as well as storage solutions that are operable with blockchain networks.
The company is believed to have more blockchain patents than perhaps any other on the planet. Last year alone, the company is believed to have filed 718 blockchain patents out of a global total of around 5,800, per figures widely quoted in the Chinese media.
There are signs Tencent may now be on the verge of widescale blockchain commercialization.
Earlier this year, the company launched a blockchain accelerator, which has already begun recruiting promising startups. Last month, Tencent also pledged to spend a whopping USD 70 billion on industry 4.0 tech advances, including blockchain.
Last year, the company launched a digital currency research unit, and is widely believed to be working alongside the central People's Bank of China (PBoC) on the forthcoming digital yuan.
Many Chinese and international analysts think the digital yuan will be interoperable with Tencent's WeChat Pay e-pay platform, as well as tech rival Alibaba's Alipay. The two platforms have already cornered some 15% of the Chinese payments market.
---