Telegram's Battle To End by April 30, Judge Focuses on 'Economic Realities'
The ongoing battle between instant messaging giant Telegram and the U.S. Securities and Exchange Commission (SEC) may just come to its end by the end of April. Meanwhile, the judge stressed the importance of focusing "on economic realities, not on labels."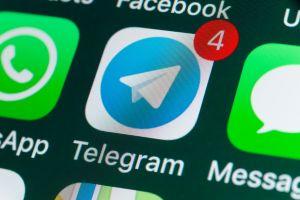 The two giants met yesterday at a hearing in front of a New York federal judge, and, as expected, the case that may have a major impact on the future of crypto saw no resolution. Judge P. Kevin Castel extended an existing stipulated injunction against Telegram and declined to make a ruling whether the digital token Gram is a security, hence, would its sale be allowed or not.
However, as Law360 reports, the judge assured Telegram's attorney "that he would rule before April 30, which is when the delayed distribution of Grams is slated to take place."
Furthermore, Judge Castel stated that "No one has argued that cryptocurrencies are inherently securities," adding that the case is not about that at all. He explained that the test used by regulators to figure out what's a security and what's not, called the Howey test, is flexible. "It focuses on economic realities, not on labels," says the judge.
What this means for Gram specifically is yet unknown, as we need to wait for the judge's decision.
While the SEC argued that Telegram could continue being involved in the TON blockchain after its launch, which would trigger the "purchaser has a reasonable expectation of profits (or other financial returns) derived from the efforts of others" part of the Howey test, says the article, Telegram defended itself saying they'll move into the back seat as their involvement will not be necessary for Gram's success - TON will not have a central governing body, they reitarated their previous claims.
"The easier decision for the court is to leave an injunction in place," Kayvan Sadeghi, a fintech litigator and partner at Schiff Hardin LLP, is quoted as saying. "The difficult decision is to rule against the SEC and allow Grams to be distributed — it's hard to wind it back later once that's been done." He expects the decision to be made by mid-March.
As a reminder, Telegram had been aiming for a rollout of its much-anticipated TON network and Gram token by October 2019. However, the investors were told that the launch may be delayed for six months due to an injunction against the chat app provider issued by the American regulator, which stated that the Gram's two-round private initial coin offering (ICO) was "unlawful" and that Telegram violated investor protection laws.
Therefore, Telegram wants its digital token sale to be allowed to move forward, while the SEC wants to completely block its USD 1.7 billion project, arguing that Gram is a security and should be regulated like any other stock, bond, or similarly traded asset.
---