Teaching True Story: Trader Robbed of Nearly USD Half Million in Bitcoin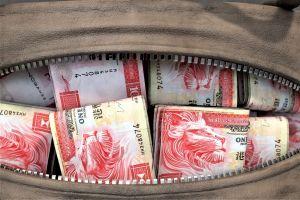 A trader was robbed of nearly half a million dollars worth of bitcoin (BTC) in Hong Kong this Monday.
Given the age we live in, one would presume that we've learned by now not to trust strangers we meet online, and certainly not to enter their vehicles, and most definitely not to let others know how much and what assets we've got and where. And the story of those who somehow failed to learn any, let alone all of these, becomes even more baffling when they decide to sell their digital coin in person, instead of - as is intended, safer and faster - online.
The unnamed 37-year-old man in this real-life story agreed to meet in-person with alleged BTC buyers for a transaction following an online conversation, according to the South China Morning Post, citing the police. The victim was intending to sell BTC 15, at the time of writing (12:46 UTC) worth USD 31,910 a piece, or USD 478,650 in total.
The victim was then met by two non-Chinese men who picked him up in a white car outside a hotel in North Point just before 8pm. Per the initial investigation, he was paid HKD 3m (USD 387,000) in cash while in the car and after transferring BTC 15 to the two buyers, said a police source said. "The robbers then drove off [with him inside the car] as he was counting the money."
6 km later, the car pulled over on a hillside on Tai Tam Road in Chai Wan, where three men soon arrived in a black car. "At this juncture, the victim was pushed out of the white car and robbed of the cash and two mobile phones," said the article, quoting the source. Therefore, the robbers fled with BTC 15, phones, as well as the HKD 3m in cash that they had pretended to pay the trader.
Per the article, there were six robbers in total, of non-Chinese ethnicity and around 30 years of age, adding that no weapons were allegedly used and nobody was allegedly hurt.
While nobody should ever blame the victim, these stories are at least good teaching tools. Basically, in short, don't do any of the things this man had done. "Don't engage in six figure face to face bitcoin trades without an armed escort, folks," warned Jameson Lopp, Chief Technology Officer of crypto security specialist Casa.
Yet, at the same time, it would seem that at least in some parts of the world, in-person transactions are quite common and apparently not considered dangerous or risky.
This robbery in Hong Kong comes less than three months after the Latvian police had intercepted a gruesome kidnap and murder attempt on two people. As reported, it was said that a 31-year-old Riga resident had targeted an individual with almost USD 600,000 worth of crypto and fiat holdings and had prepared an assortment of 'tools' with which to torture the intended victim into revealing their private keys and other details before killing them.
____
How to protect yourself:
Before you go and buy yourself a gun or install the latest security system in your home, you should know that there are cheaper and perhaps more sensible precautions that you can take.
Firstly, the smartest thing to do when it comes to your digital wealth is to keep your mouth shut about it. That means no bragging about how much you have made on your last trade, no telling people in bars after a few drinks that you bought bitcoin "years ago", and no pictures of your bitcoin wallet to show off your wealth online.
Secondly, you should not post any of your wallet addresses online. When you do that, criminals can see how much cryptocurrency you own and that could make you a target. Should you need to post a wallet address online for whatever reason, make sure you do not store a lot of wealth in it and only use it for the original purpose that you intend to post it online for (such as collecting donation or receiving a small payment).
Also, remember that transactions from these wallets into other wallets of yours can be publicly viewed (on most blockchain). Hence, if you are moving large amounts from wallets linked to your name, you may want to consider using an anonymous cryptocurrency or a coin mixer to make the transactions impossible to trace for criminals. Ideally, however, you do not want to be posting any wallet addresses online.
Thirdly, if you consider yourself a target, it may be wise to have a decoy wallet at hand that only contains a comparatively small amount in relation to your overall crypto wealth. That way, should it ever come to an armed robbery, you can use the funds in that wallet to send to the assailants in the hope that they will take that money and leave.
___
Learn more:
Crypto Security in 2021: More Threats Against DeFi and Individual Users
Bitcoin Millionaire Jumps From Window to Escape Burglar
Crypto Community Talk Guns After Another Brutal Robbery
Norwegian Man Stabbed to Death After In-Person Bitcoin Sale
---