SUSHI Jumps 10% as New Takeover Proposal is Met with Mixed Reactions
Disclosure: Crypto is a high-risk asset class. This article is provided for informational purposes and does not constitute investment advice. By using this website, you agree to our terms and conditions. We may utilise affiliate links within our content, and receive commission.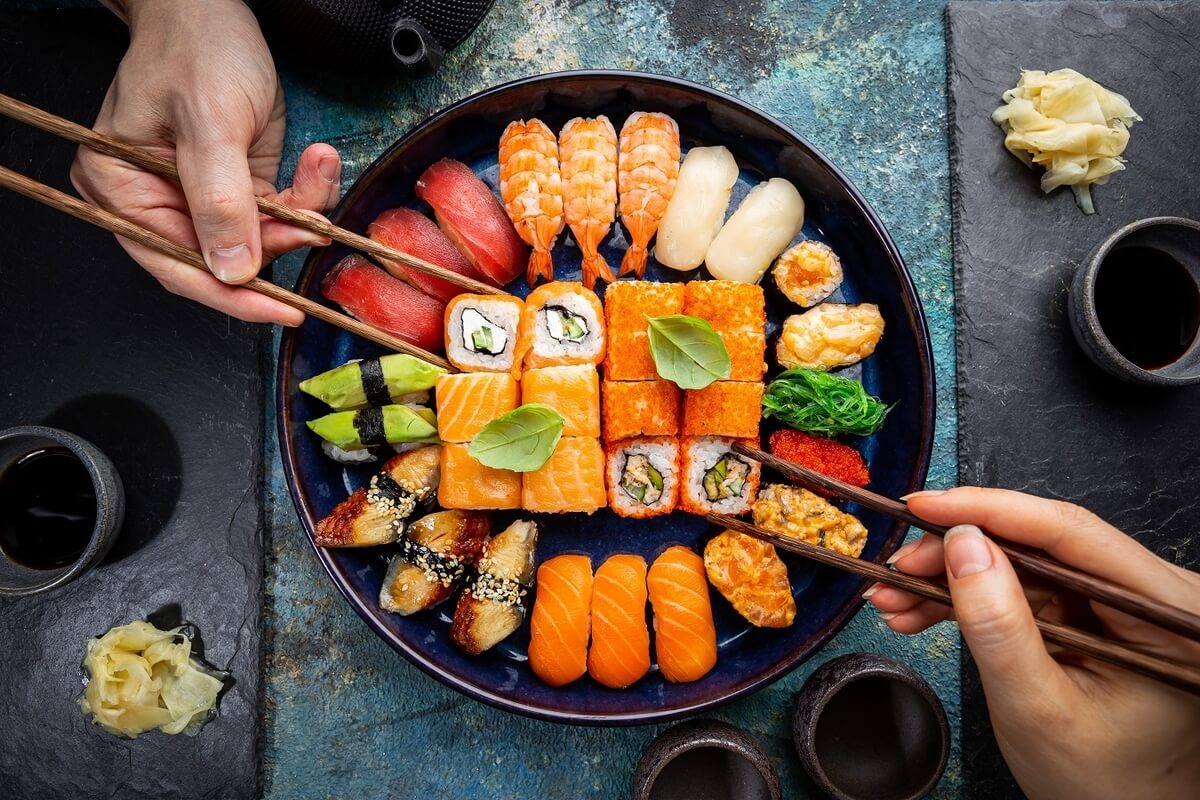 The price of SUSHI, the governance token of the SushiSwap decentralized exchange, appreciated on Monday after a new proposal for the restructuring of the Sushi Decentralized Autonomous Organization (DAO) emerged.
At 13:02 UTC on Monday, SUSHI traded at USD 6.05, up 10.6% over the past 24 hours and 14.9% for the week. Overall, it's down 45% in a month and up nearly 182% in a year.
90-day price of SUSHI: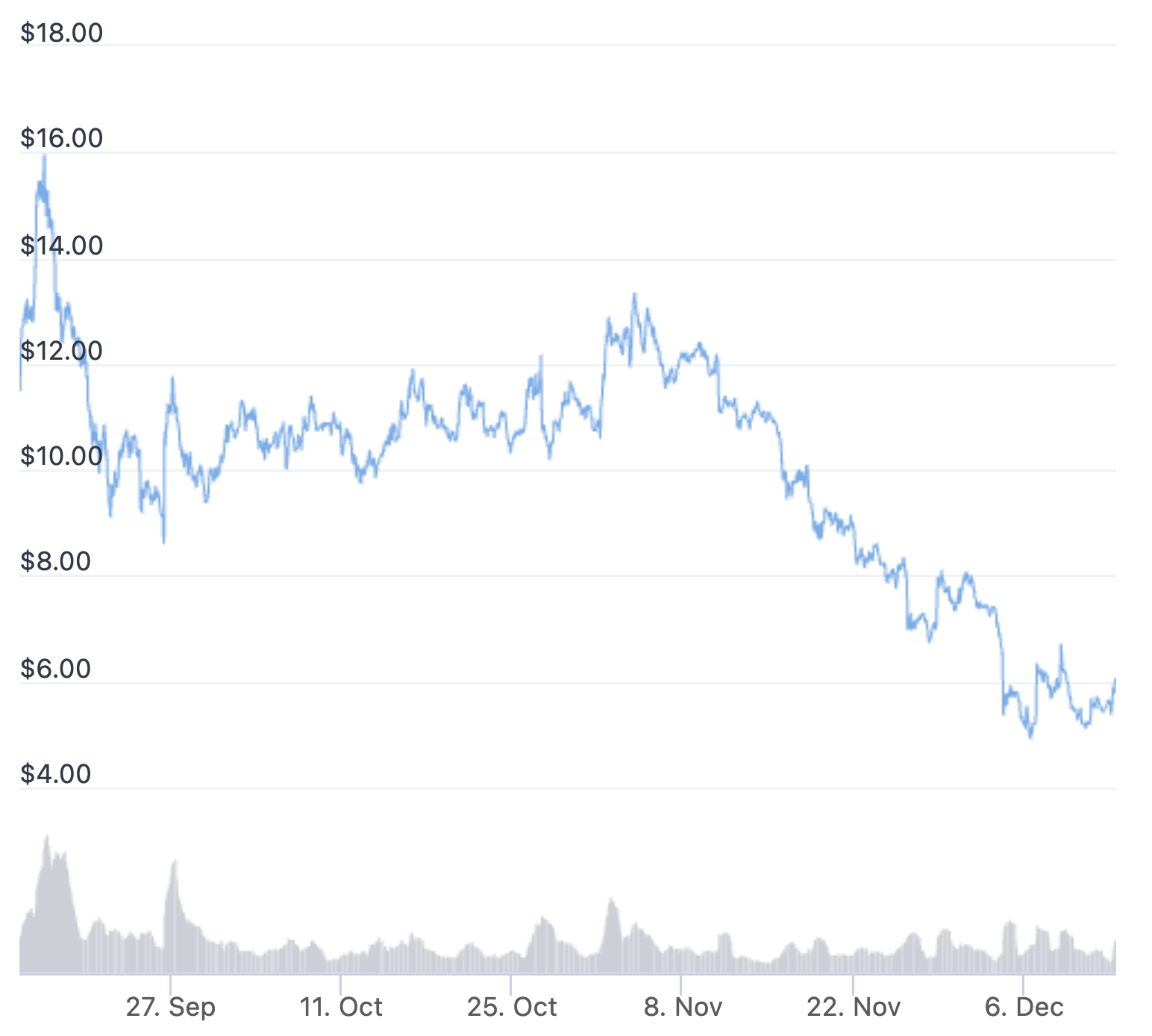 The above-mentioned proposal was put forth by Daniele Sestagalli, an application developer on Avalanche (AVAX) and popular decentralized finance (DeFi) advocate affiliated with projects such as Wonderland (TIME), Popsicle Finance (ICE), and Abracadabra.Money (SPELL) – and it involved what essentially is "a takeover" of Sushi by Sestagalli's own community known as the 'Frog Nation' collective.
Posting in Sushi's user forum, Daniel Sestagalli proposed himself as a new member of the Sushi project through "a service collective" aimed to "bring additional direction" to the project and help Sushi become the decentralized exchange.
"[…] Frog Nation establishes a mandate for a new service collective for Sushi and becomes a part of a combined ecosystem of Abracadabra, Popsicle Finance, and Wonderland," Sestagalli suggested in the proposal.
He added:
"In the interim, this service collective retains the right to restructure Sushi and define specifically the parameters for governance at an elevated tempo."
Further in the proposal, Sestagalli proposed himself as the new Visionary/Strategist of the Sushi team, along with two companions as Head of Operations and Vice President of Engineering.
"Too many moving parts have distracted Sushi […] Granting a mandate to drive the focus will be key for this new service collective," Sestagalli further added.
Commenting on Sestagalli's proposal, reactions were mixed, with some calling it an "amazing proposal," saying that such a collaboration would be "unstoppable." Others, meanwhile, were more sceptical, with one user saying Sestagalli's previous projects "lack any real vision."
"This proposal comes across as a way to takeover Sushi. While Sushi does urgently need some form of restructuring Is Dani really the person to lead it," the user wrote.
The proposal from Sestagalli on how to restructure the Sushi DAO is not the first to emerge from the community. On December 7, a proposal by Alex Woodard, a research analyst at digital asset investment firm Arca, and Dean Eigenmann, co-founder of investment fund Dialectic, also received some attention for proposing a new and "more organizational structure" to the DAO.
A more traditional organizational structure will allow the team to "ship best-in-class community-owned products while providing more oversight to the Sushi community," the pair argued. The proposal was also lauded by Sushi's Chief Technology Officer Joseph Delong as "a way forward" for the project.
The proposals for a restructuring of the Sushi DAO follows a period of infighting among developers on the protocol, which culminated last Wednesday (December 8), when Sushi's Chief Technology Officer Joseph Delong said he is resigning from the project.
In the interest of the Sushi Community I am resigning as CTO effective immediately. I very much enjoyed the things that we built together and will look back positively on this moment. pic.twitter.com/7pZsQuPgup

— joseph.eth (@josephdelong) December 8, 2021
"The chaos that is occurring now is unlikely to result in a resolution that will leave the DAO as much more of a shadow than it once was without a radical structural transformation," Delong said.
The decision to resign came after Delong on December 5 threatened that he would quit because of "drama within Sushi and overt manipulation coming from outside Sushi."
Further, Delong said that he is "not very well compensated for the job," despite reporting a payment of USD 300,000 for the year. While this "may seem like a lot," he said it represented a pay cut for him that he accepted "because it seemed exciting" to work for Sushi.
As recently as on Friday last week, Delong outlined what he called his "failures in leadership at Sushi" in a blog post, explaining that he "failed to equip the team with the tools and planning necessary to succeed." He added that "not off boarding problematic contributors soon enough" was another factor that made problems worse.
The recent uproar in the Sushi community has been widely reported on, and even reached mainstream outlets last week. According to a Bloomberg article, the current Sushi turmoil may be the result of a slump in prices of DeFi tokens in general, with the price of SUSHI still down by almost 75% from its peak in March this year.
____
Learn more:
– Sushi is Expanding to Avalanche While Ethereum Camp Fights High Fees
– SUSHI Trims Losses as FTX CEO Takes Control of SushiSwap

– As Traditional Treasuries Go Out Of Date, DAOs Are Changing The Playing Field
– Messari's Selkis Names His Top 'Narratives and investment Theses' for 2022

– Coinbase Offers DeFi Yield Product To Users In 70 Countries
– BIS Sees 'Important Role' for DeFi, Pushes for Increased Regulation
---