Stablecoin Raises USD 133m from Bitcoin Sceptics
Cryptocurrency startup Basis announced on Wednesday they had raised USD 133 million in a round backed by venture-capital firms boasting big names. GV, Bain Capital Ventures, Lightspeed Venture Partners, Andreessen Horowitz, Sky Capital, Stanley Druckenmiller and Kevin Warsh are only some of those names.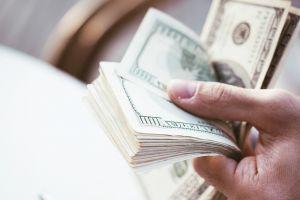 The one thing connecting all these investors is their skepticism towards Bitcoin due to its price volatility. However, stablecoin Basis evades this problem by having its supply controlled by an algorithm and its price kept at around a dollar. This is in opposition to Bitcoin and most major altcoins, which have a fixed supply, where changes in demand can send prices into a frenzy.
Their flexible supply means that when demand is rising, the system will create more of its currency, Basecoins, and when demand is falling, the company will reduce their supply to create an increase in price, thus mimicking traditional currency.
Erik Nordlander, engineering partner at GV (formerly Google Ventures), said in a statement, "The Basis approach to creating cryptocurrency with stable value is highly differentiated. We were drawn to invest in the Basis network because of the founding team's impressive engineering leadership and vision."
Their primary use would be in the developing world, where even traditional currencies can experience stretches of volatility. Basis believes people could eventually use its tokens even for things like salaries, loans, or contracts.
Nader Al Naji, the CEO and co-founder of Basis, writes in his Medium post, "By providing anyone with an internet connection access to a stable and secure medium of exchange for the first time, we believe Basis can significantly increase the efficiency of the economies of developing nations."
---