Square Saw Stronger Demand For Bitcoin in Q2, Local Stablecoins + More News
Get your daily, bite-sized digest of cryptoasset and blockchain-related news – investigating the stories flying under the radar of today's crypto news.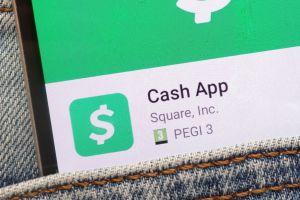 Crypto adoption news
Payments company Square has reported USD 875m in bitcoin (BTC) revenue made via its Cash App service during the second quarter of 2020, up 600% year over year. According to the results report, Cash App generated USD 17m in bitcoin gross profit in that period, which is up 711% year over year. Bitcoin revenue and gross profit benefited from an increase in bitcoin actives and growth in customer demand, they added.
BitGive, a BTC nonprofit providing cryptocurrency fundraising opportunities to philanthropies worldwide, has announced its integration with crypto services provider BitGo via an application programming interface (API). According to the emailed press release, BitGo's wallet technology will integrate directly with GiveTrack, BitGive's donation tracking platform. At the same time, GiveTrack will launch two new NGO partner campaigns, Save The Children México and Wild Tomorrow Fund.
Coinbase Wallet has integrated with Unstoppable Domains, a San Francisco-based company that builds domains on blockchain networks. Therefore, the wallet has announced support for .crypto blockchain domains, enabling users to pay one another by typing a domain into the send field, instead of using long addresses, store domains in Coinbase wallet's collectibles section, and register and manage domains via the Coinbase dapp browser, said the press release.
Dash (DASH) and their partner Mexican crypto exchange Taurus.io have announced the launching of a Visa card in Latin America. Tauros users are now able to request a Visa debit card which, when used in conjunction with one's Tauros account, will enable users to spend crypto at millions of locations that accept regular debit cards, said the press release.
Financial institution for digital assets Nexo (NEXO) has announced its third consecutive dividend distribution, which amounts to USD 6m - a 154% growth over the second dividend. Per the announcement, dividend payments will be made to eligible NEXO Token Holders of record on August 15, 2020.
Global online investment platform and first digital asset securities business BnkToTheFuture is moving its clients' assets to its new trust partner, an Asian financial technology institution First Digital Trust (FDT), in order to give additional protections to client funds, they said in an emailed press release. This marks their move away from traditional bank structure, they added, "as the fragile reality of traditional banking value-chain becomes more evident."
Stablecoins news
South Korean politicians will take part in a "policy discussion fair" on introducing a universal basic income and local, blockchain-powered digital currencies (local stablecoins), reported Kukto Ilbo. A number of MPs will be attending, in addition to members of the Gyeonggi provincial government. The Province's governor has previously spoken out in favor of a UBI plan that could make use of local stablecoins.
Investing news
Binance Launchpad, token launch platform of major crypto exchange Binance, has announced its third project of 2020: Binance Labs-backed The Sandbox - a community-driven gaming platform that will allow creators to monetize assets and gaming experiences on the blockchain, said the announcement. As the next step, the Sandbox (SAND) USD 3 million token sale on Binance Launchpad will start on August 13, 2020, following a lottery-format ticket claim.
Exchanges news
Big data on South Korea's crypto exchanges showed that Upbit may have edged out its closest rival Bithumb in the popularity stakes in recent months. Per data compiled by research firm Global Big Data Research, social media posts, news articles, blogs, and government data have mentioned Upbit more than any other exchange in the past 12 months, with over 46% of crypto exchange mentions – followed by Bithumb with just under 41%.
OKEx launched of a peer-to-peer trading platform in India, enabling local users to buy bitcoin (BTC) and tether (USDT) pairs with Indian rupees (INR) with zero transaction fees, and with more coins coming soon.
Regulations news
The Indian government is planning to pass a law to ban trade in cryptocurrency, reported Moneycontrol citing an undisclosed government official. The government has been holding consultations with the Ministry of Law and Justice, the Ministry of Electronics and Information Technology, and the Reserve Bank of India (RBI) for a framework of a law that would end crypto trading, which could allegedly be ratified when the Parliament resumes for the session, the report said. (Learn more: Indian Crypto Ban Allegedly Moves Forward, Industry Called to Action)
Four US congressional representatives - Tom Emmer, Darren Soto, David Schweikert, and Bill Foster - asked the US tax authority, the Internal Revenue Service (IRS), not to overtax rewards from Proof-of-Stake blockchains. Their letter said that that taxpayers' true gains from these tokens (block rewards) should be taxed, but that "it is possible the taxation of 'staking' rewards as income may overstate taxpayers' actual gains from participating in this new technology." This, they said, could also lead to "a reporting and compliance nightmare," for both the taxpayers and the IRS.
Blockchain news
The Committee of Sponsoring Organizations of the Treadway Commission (COSO) said that internal control framework can be used to design and implement controls to address the risks associated with blockchain technology. In their report, they explained how the technology's features, via blockchain implementation and integration, can be utilized to promote operational efficiency and effectiveness, improve reliability and responsiveness of financial and other reporting, and improve compliance with laws and regulations.
Mining news
Kyrgyzstan's Ministry of the Economy has made a proposal to tax crypto mining, per an official release. If accepted, the proposals would require citizens to register their activities with regulators and submit reports to the country's tax authorities.
Crime news
The passport data of the 1.14 million Russians who used a blockchain platform to cast their votes via mobile phone in the nation's recent referendum on constitutional reform is now being sold on the dark web, per Kommersant. The media outlet claimed a seller told its reporters that they had sold "30 thousand lines" of a document, with each line costing buyers USD 1.50 each, or USD 1 for bulk sales.
Graham Ivan Clark, 17, from Florida, USA, pleaded not guilty on Tuesday to multiple counts of fraud, reported the Associated Press. Clark is accused of using the hijacked Twitter accounts to scam people out of more than USD 100,000 in bitcoin (BTC). He is scheduled for a bond hearing on Wednesday, and remains in the Hillsborough County Jail with bail set at USD 725,000, the article cited the court records.
---