"Sometimes I Think We're Sort of F*cked": Ripple Executive
Ripple, the California-based start-up that aims to help banks improve cross-border transactions by using blockchain technology, is again making headlines regarding their regulatory status.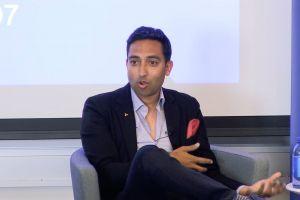 Speaking at an event at the University of Pennsylvania dubbed Scaling and Digital Disruption in Fintech, Asheesh Birla, senior vice president of product at Ripple, said:
"Sometimes I wake up and I think we're sort of fucked," adding that "we're in an environment where regulation is so important, and […] our biggest risk I think is regulation."
He further explained that the company is currently building up a very large regulatory team, adding that "we are going around the world making sure that for the next 1,000 customers that we want to bring on, which we think we can do in the next two years, that regulation is not going to be an issue."
As Cryptonews.com reported last week, Ripple is facing increasing regulatory scrutiny as the community, exchanges, and regulators are questioning whether their XRP token should be considered a security or not. Most recently, a lawsuit filed in California on June 27, accuses Ripple of being in violation of California securities laws by offering an unregistered security to the public.
In addition, other lawsuits in the past have accused Ripple of pumping the price of XRP through various means that could be considered illegal under securities laws.
Meanwhile, in June, speaking at the CB Insights Future of Fintech conference in New York City, Ripple CEO presented three arguments for why, in his opinion, XRP is not a security.
---