Should I Stake or Should I Trade? Ethereum Phase 0 Face Tough Dilemma
Following the Ethereum 2.0 (ETH 2.0) deposit contract launch announcement yesterday, 3.62% of the needed ETH has been already staked in the contract, while some are questioning how smart is it to lock away ETH 32 (USD 12,808) for years.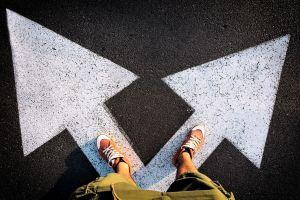 Fuelled by the news, ETH rallied from USD 383 to over USD 406 and is now correcting its gains, trading at USD 399 (10:43 UTC). The price is up by almost 5% in a day and 3% in a week. Additionally, per BitInfoCharts.com, active addresses (7-day simple moving average) went up 6.9% in a week, to 590,123. In the same period, the number of ETH sent from addresses increased by 7.3%.
As reported yesterday, the first phase of ETH 2.0, Phase 0, finally got a specific launch date - the developers announced that the genesis block of the so-called Beacon Chain is expected on December 1 at the earliest.
With the first phase, users will be able to earn rewards by locking up their ETH in the deposit contract, and by acting as active or passive validators. This deposit contract, said to be one of the final steps before Phase 0, also relevant as it will enable ETH transactions between Ethereum and ETH 2.0 - is now live.
Per the ETH 2.0 Launch Pad, there are currently "18,981 ETH already staked and counting." This means that some ETH 505,300 more is needed for the mainnet to be launched.

Developers have also been warning users not to send their ETH to the deposit contract, as this "will result in a failed transaction, and does not mean you are staking on ETH 2.0." The launchpad must be used instead.
However, Phase 0 will come only after there is enough ETH locked up in the smart contract, and this will then remain locked there for a couple of years.
Still, there are those questioning how smart it is to put some USD 12,800 per current prices locked away in a contract for years, not being able to use it when you want to. MyCrypto CEO Taylor Monahan asked this question, and at least per this survey, most of the respondents would not opt for this.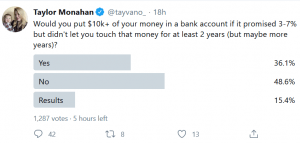 Rotkiapp founder Lefteris Karapetsas argued that locking USD is different than locking ETH, as the latter could moon in the meantime, and the owner would "lose the chance to cash in at least partially." For others, this is not a problem if the person has more ETH on the side.
Additionally, Monahan argued that "there's no way out to correct if the yields go too low." Cryptotesters founder Emanuel Coen noted that some people are reportedly "suggesting to wait before staking in ETH 2 to see how yields will turn out," adding that if yields are low, "the opportunity cost of having your ETH locked up for a year might not be worthwhile."
But this might put into question the launch of the Beacon Chain. Still, many seem to agree that the threshold of staked ETH needed for Phase 0 launch will be reached, but others, like Karapetsas, are wondering "more about how far after the threshold it will go and what APR [annual percentage rate] will that mean for your locked ETH."
All this said, Phase 0 is only one in the series of phases that could take years to complete. Users won't be able to make transactions or call smart contracts on ETH 2.0 with just the Beacon Chain, which will establish and maintain the proof-of-stake (PoS) consensus mechanism.
Meanwhile, Phase 1 will introduce sharding, a scaling solution, and enable users to transfer their ETH in and out of the smart contract. But Ethereum co-founder stated before that Phase 1.5, which is the ETH 1.0 to ETH 2.0 merger phase, could already see a scalable PoS network, instead of waiting until Phase 2, by using shard chains as data availability layers and rollups as the execution environments instead of the shards. Either way, the developers are talking in terms of years until the final Phase 2.
____
Learn more:
DeFi as 'No 1 Threat' to Ethereum 2.0 Staking Participation - ConsenSys
Vitalik Buterin Not Sure 'When ETH 2.0' but Says Clients Can Launch it Alone
---