Sequoia-Backed Onchain Custodian To Set Up New Crypto Lending Business
The Singapore-headquartered digital asset custody provider Onchain Custodian (ONC) is about to strengthen their positions in crypto lending and borrowing business, according to ONC Co-Founder and Chief Operating Officer (COO), El Lee.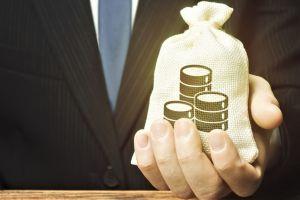 There is a novel company in the pipeline to be announced, with the registration to be finalized in a matter of weeks, he told Cryptonews.com.
"We're actually in the midst of forming a new company, the name is not decided yet. But in short, the company [will run] a lending and borrowing business out of the Onchain Group itself. So that's really exciting stuff that we're doing in the next half-year," Lee said, adding that more details might be available in the coming weeks.
In the meantime, the company is also building customized wallet functions, developing new asset management products, and working on a new feature for crypto exchanges that would allow them to choose between different transaction fee types, as these platforms need fast execution.
"We're in discussion to build a feature where after the transaction has gone out, we can do something like cancel the transaction or even accelerate the transaction," Lee said.
Also, ONC's key goal is to get the payment services license in Singapore. "Hopefully, sometime this year, we get a positive nod from the regulator that we can be given the license," the COO added.
Per their website, ONC's customers include crypto exchanges, crypto funds, hedge funds, miners, asset managers, over-the-counter brokers, family offices, high-net-worth individuals, and others. In April 2019, ONC launched its SAFE Platform, a digital asset custody platform and value-added services.
Their investors include venture capital firms such as Sequoia and DHVC, as well as Chinese multinational conglomerate holding company Fosun.
Their Chair of Board is Da Hongfei, Co-founder of the NEO blockchain and of OnChain (Distributed Technology), a commercial blockchain firm that provides services to private companies.
___
Learn more:
- WBTC: Where Bitcoin Meets DeFi
- BlockFi Valued at USD 3B Following USD 350M Round
- Bitcoin Is 'Perfect' For The USD 20T Global Collateral Market - Research
- What SEC Crackdown? Japanese Giant SBI Starts Offering XRP Lending
- Nexo To Launch New Services, Eyes Decentralization As It Aims To Become A Bank
- DeFi Unlocked: How to Earn Interest Lending Crypto using Aave
---