September is Bitcoin's Worst Month & It Can Get Worse This Year - Kraken
September is historically the worst month of the year for the price of bitcoin (BTC), with an average return of -7%, a new report from major crypto exchange Kraken warned.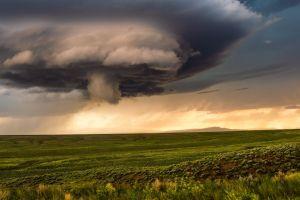 This year, BTC has underperformed relative to historical monthly averages, which, according to the company, means that investors should be prepared that bitcoin this month could perform "worse than September's average return of -7%."
And while prices could be expected to move lower during the month, Kraken also pointed out that volatility historically has been low in September, saying that "September's 9-year average and median volatility of 61% and 45%, respectively, is the lowest among all other months."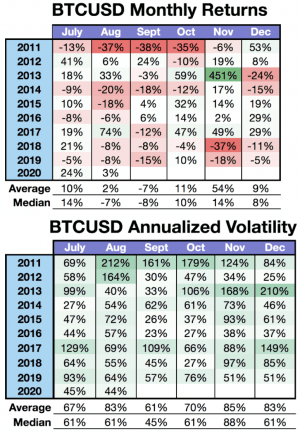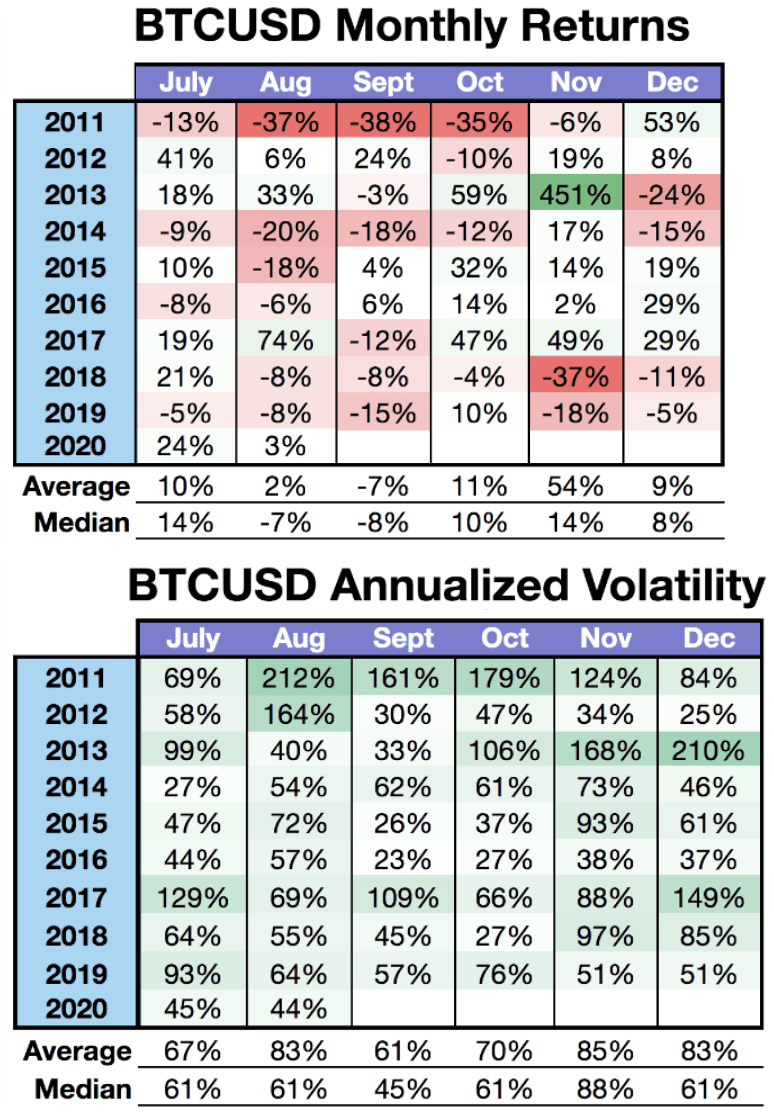 Over the longer-term, however, Kraken said that higher volatility could be ahead for the number one cryptocurrency:
"Considering that bitcoin has only returned +25%, has yet to approach its 315-day moving average of 78%, and only 38 days have passed since volatility troughed at 23%, history indicates that incremental market volatility should be expected," the report said.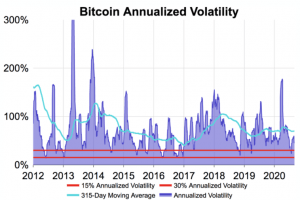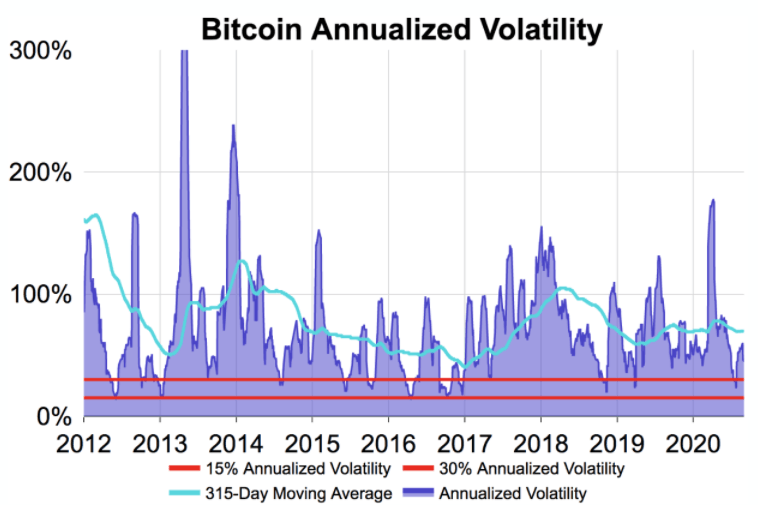 Meanwhile, the exchange also warned that with the currently record-high valuations in the US S&P 500 stock index, which has now even surpassed those during the dot-com era in the year 2000, a potential correction in US stocks could also have an impact on bitcoin.
"The jump [in valuation] suggests that stocks are relatively expensive and could cheapen in the months ahead. Such a correction could have an impact on bitcoin & the broader crypto market, for better or for worse," the report said.
The relationship between stocks and bitcoin prices is a much-discussed topic in the cryptoverse, with data showing that this year has seen an increase in the correlation between the two asset classes. And according to some analysts, the correlation is particularly close between US tech stocks and bitcoin.
BTC & S&P 500 correlation: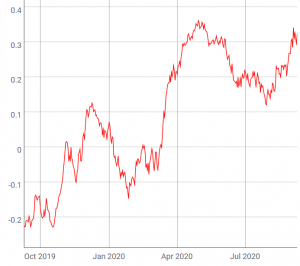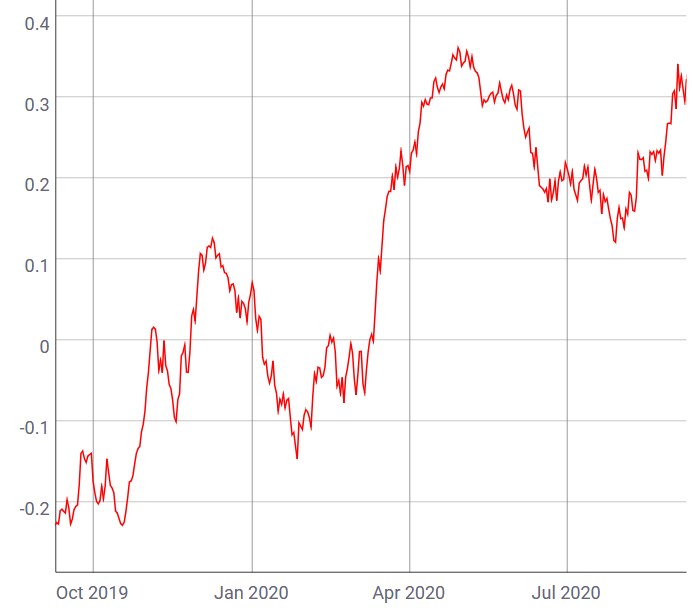 Meanwhile, in its latest weekly newsletter, on-chain analysis firm Glassnode emphasized that although bitcoin declined in the past week, it still outperformed many major altcoins.
"As the market becomes more volatile, investors appear to be de-risking by moving from lower-cap [altcoins] back into more reliable assets such as BTC and ETH," the firm said.
And like Kraken, Glassnode also warned that movements in the stock market could impact BTC, although it opined that this should be taken only as a "supplement to on-chain fundamentals" when analyzing both bitcoin and the broader crypto market.
---