Sen. Warren Plans To Reintroduce Crypto Bill To Crack Down on National Security Risks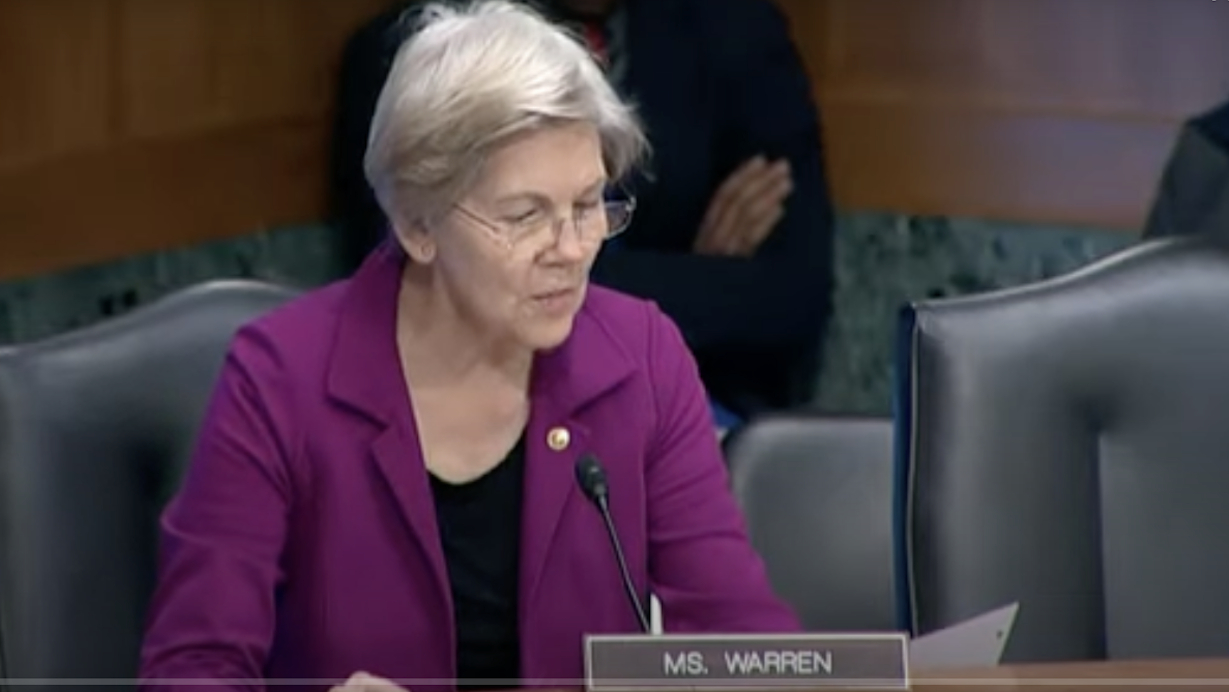 Democratic Sen. Elizabeth Warren has plans to reintroduce a cryptocurrency bill to crack down on money laundering and terrorist financing.
The long-standing crypto critic said she planned to reintroduce that legislation during a Senate Armed Services Committee hearing on Thursday.
"Our bill is not about SEC (Securities and Exchange Commission) regulation or cracking down on crypto investor scams, although I think we need to do that. Our bill is about law enforcement and national security and keeping our country safe," Warren said during the hearing.
The bill, called the Digital Asset Anti-Money Laundering Act, was first introduced late last year and seeks to bring the crypto industry into compliance with the existing anti-money laundering while also countering terrorism financing.
Specifically, the bill would block financial institutions from using or transacting with digital asset mixers — a tool that mixes together cryptocurrencies from different users to hide the origins of the funds.
The bill also extends know-your-customer requirements to certain crypto sectors, such as miners.
Crypto's threat to national security
Warren also voiced her concerns during Thursday's hearing about bad actors in North Korea using crypto to evade sanctions.
Warren asked Defence Intelligence Agency Director Scott Berrier, who testified at that hearing, about whether North Korea, and other countries' crypto money laundering activities.
"When North Korea launders billions of dollars worth of crypto and funnels it into its nuclear program, does that threaten our national security?" Warren asked.

Berrier said yes.
"Certainly Senator, as North Korea steals that money and then tries to turn it into a legal tender, which at great cost, as you know. That is helping them build their nuclear capacity and that is a threat that we recognize," Berrier said.
Warren has long criticized crypto, calling it an industry "that is built to favor scammers."
"Across the crypto market, the big investors are funding, hyping, and then vampire-sucking money out of crypto projects that scam mom-and-pop investors," Warren said at a congressional hearing last summer.
---