Russian Central Bank Chided for 'Deliberately Slowing Crypto Progress'
The head of a Russian crypto and blockchain industry group has launched a stinging attack on the nation's Central Bank (CB), essentially accusing it of purposefully slowing down the launch of the nation's digital economy with anti-business policies – and condemning its plans for a digital ruble rollout.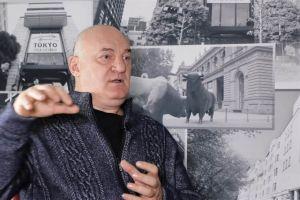 In a video interview with media outlet Finam, the head of the Russian Association of Cryptocurrencies and Blockchain (RACIB) Yuri Pripachkin pulled no punches, stating that the CB's latest "cryptoruble" digital currency plan was essentially "pointless" without an accompanying "ecosystem" that allowed interoperability with existing cryptoassets and other blockchain-powered tokens.
The CB and its governor Elvira Nabiullina remain vehemently opposed to all forms of crypto-powered business, and are believed to be in favor of enacting something close to a China-style crypto crackdown in Russia.
Pripachkin stated,
"The CB thinks that [digital currencies] are nothing but a technological advance. Actually, nothing will happen [if a digital ruble is launched]. We have different understandings of what a digital ruble should be."
And Pripachkin went a step further, stating that Russia has failed to learn from its mistakes in the past, often having to play a "painful catch-up game" in the tech stakes after turning its back on international progress. And the CB, he claimed, was on course to repeat the very same errors in the blockchain and crypto sphere.
He stated,
"Either [the Central Bank] does not understand [the importance of crypto and blockchain technology] or it does fully understand and is deliberately trying to slow down its implementation. If the CB doesn't understand – well, in that case, it can learn. If it is deliberately slowing things down, then we find ourselves in a situation similar to historic instances when Russia had the exact same problem with genetics, chipset technology and more."
Earlier this year, the RACIB chief warned that Russia was "falling behind when it comes to regulating" the crypto industry, with other nations making fast progress while the CB-industry deadlock continues.
__
Learn more:
No Anti-Blockchain Voices in Russian Government, Says Policy Chief
Declare Your Bitcoin or We'll Take 30% of it – Draft Russian Law
Russian Central Bank Wants to Cap Bitcoin Buying at USD 7,800 a Year
Russian Policy Chief: Crypto Impossible To Regulate, Let's Block It
---