Ripple's XRP Sales Drop Sharply, ODL Gets Traction
The XRP-affiliated fintech firm Ripple has once again reduced selling from its massive holdings of XRP tokens, this time reaching its lowest quarterly sales ever.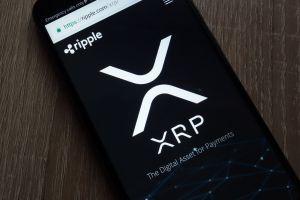 According to their new report, the first quarter of this year saw XRP sales by Ripple of USD 1.75 million. The new figure comes after the company reported token sales of USD 13 million in the fourth quarter of 2019, which was a reduction of 80% from the quarter before that.
In Q1 2020, "Ripple continued the pause of programmatic sales, focusing solely on its over-the-counter (OTC) sales to build XRP utility and liquidity in strategic regions including [Europe, the Middle East and Africa] and Asia," the company said.
It is unclear if these OTC sales include discounted XRP tokens that the company has admitted it offers to some institutional clients.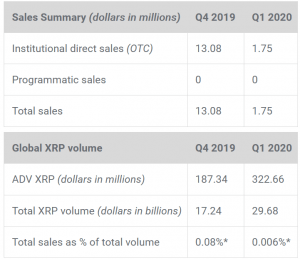 As reported, Ripple has worked to reduce their sales of XRP over the past few quarters. However, given the earlier admission from Ripple CEO Brad Garlinghouse that his company "would not be profitable" without XRP sales, there might be a limit to how much Ripple, that secured USD 200 million in funding last December, can afford to reduce its sales.
Also in the quarterly report, Ripple said that real-world use is increasing for its On-Demand Liquidity (ODL) service that uses XRP to facilitate cross-border transactions. According to the company, the undisclosed US dollar value transacted this way increased by more than 294% in the first quarter compared to the previous quarter, partly thanks to a new partnership with UK-based remittances company Azimo.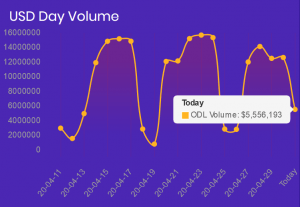 Today, XRP trades largely in line with the broader crypto market, rising 2% over the past 24 hours to a price of USD 0.223 as of press time (10:31 UTC). This compares to gains of 1% for bitcoin (BTC) and 2% for ethereum (ETH) over the same time period.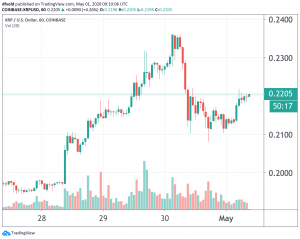 ---